Transitioning from the Conrail Shared Assets Port Reading Secondary to the Conrail Shared Assets Chemical Coast Secondary, Norfolk Southern loaded unit ethanol train 66Q negotiates the west leg of the wye at CP-PD for staging before final delivery, just a mile away.
The lead unit, NS 9577, a GE C40-9W, appears to have rebuilt trucks underneath her, as nothing else on either locomotive is as clean as her new 'shoes'! The best guess is that she was very recently released from the Juniata locomotive shops, out in Altoona, Pa, where major work is done on NS locos; with road units acquiring grime fairly quickly, this must have been just her first or second trip after servicing. This is also a good comparison of the two Dash9 models; the leader has the now-standard wide cab, with additional room for the engineers 'desk', as well as an overall quieter environment for the crew, while the trailing unit has the 'old standard' spartan cab, seen on most units built before the very early 1990s.
Image recorded on April 14, 2011.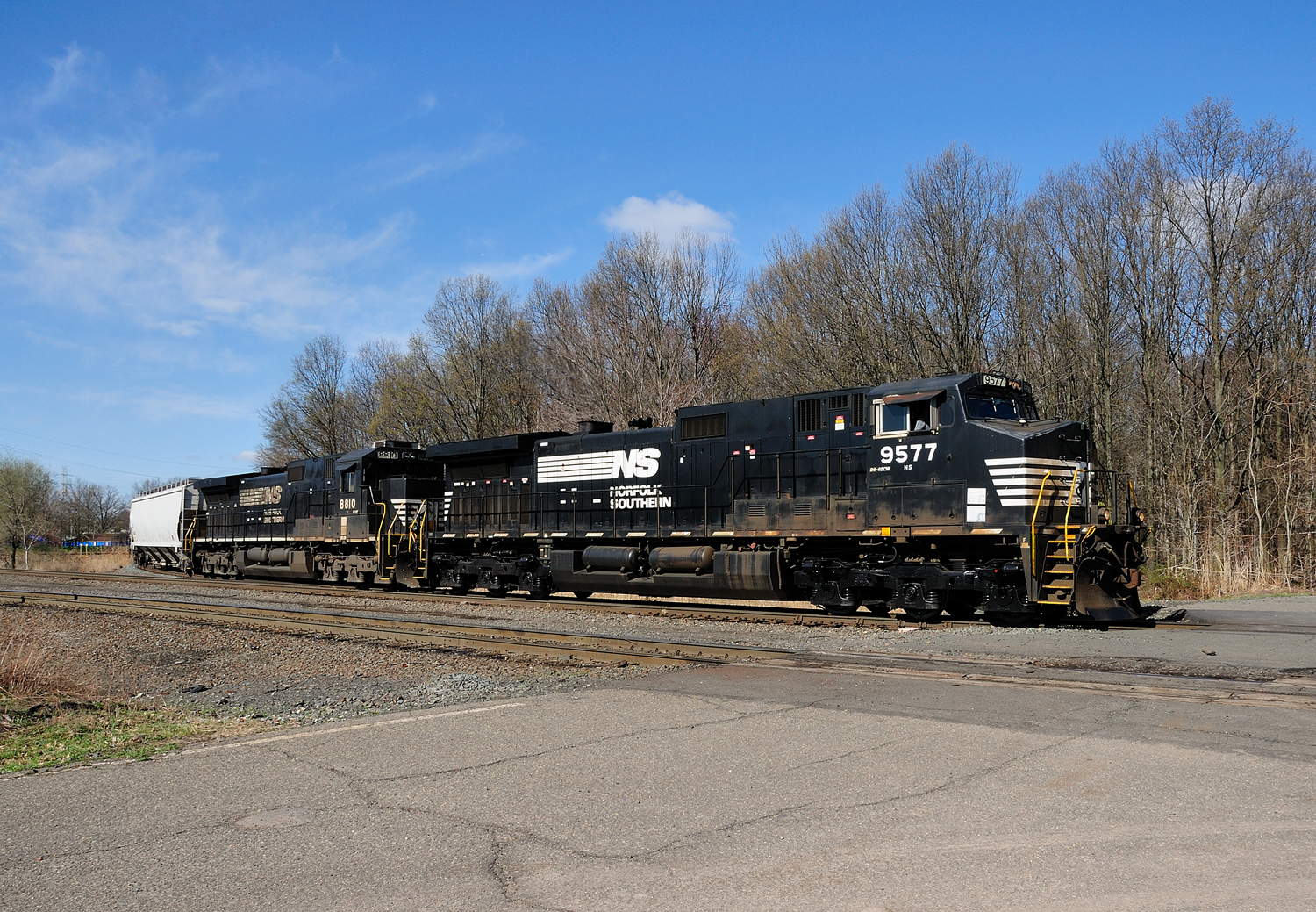 Click on the image to display it at a larger size. Use your browser's Back button to return to this page