There's a good amount of history in this photo from Middletown, NJ. This line, the former New York & Long Branch RR (now operated by New Jersey Transit Rail Operations), was originally built in 1875 to bring New Yorkers to the resort towns and sandy beaches of central coastal New Jersey. Fortunately, the Township of Middletown saw fit to preserve the original freight house built in the early 1880's, one of the first such structures built on the railroad.
Today, Middletown is one of the largest station stops on NJ Transit, with a huge commuter parking lot and a newer station with high-level platforms to serve the public just behind the photographer. On this beautiful spring day we see Conrail Shared Assets train SA31 traversing the NJ Transit North Jersey Coast Line on its way south (railroad west) to Red Bank, where it will leave the Coast Line and venture down the former Central RR of NJ Southern Division main, now referred to as the Conrail Southern Secondary. Norfolk Southern GP38-2 5282 is quite familiar with this area, as she was built in February 1973 as Penn Central 8079, and served the Conrail years as CR 8079, before being absorbed by NS in the Conrail split-up of 1999.
At age 37, this old workhorse seems to have a few more good years left in her career before retirement.
Image recorded May 13, 2010.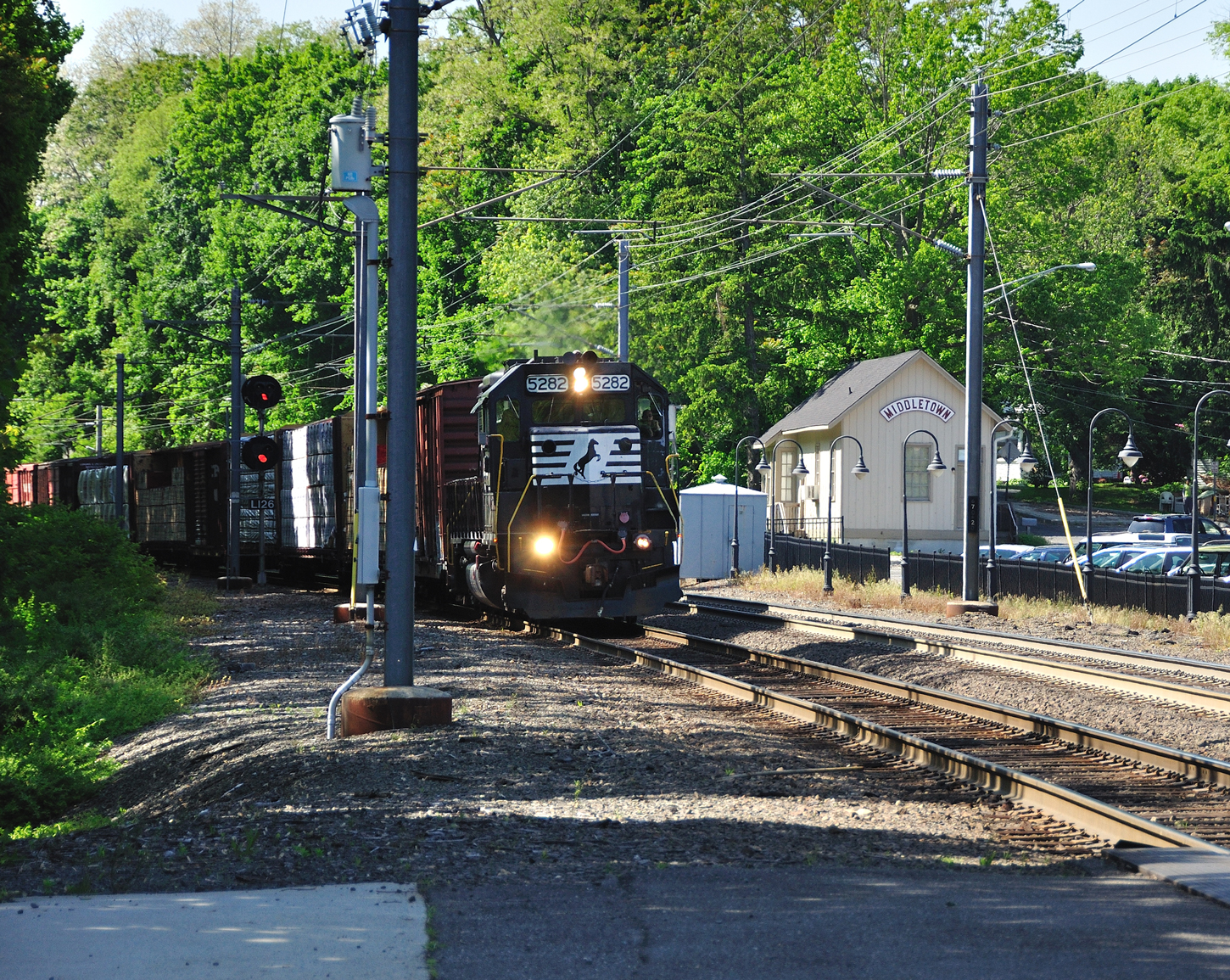 Click on the image to display it at a larger size. Use your browser's Back button to return to this page.