The dozens of shortline railroads in this country usually provide a certain level of excitement for the average railfan, as the motive power that they utilize is very frequently an older retired unit from one of the major Class 1 railroads. Sometimes the power is real interesting, as evident in this photo of an Alabama & Tennessee River RR local working the Guntersville Turn on a brutally hot July afternoon. The lead unit is an EMD GP20 roadswitcher, originally built for the St. Louis Southwestern (Cotton Belt) Railroad in January of 1962, one of only 20 delivered to that road. The trailing unit is a slightly more modern unit, an EMD GP40-2LW, built for the Canadian National Railway in April of 1976, but equally unique as it is a widecab variant of the model, built in that fashion only for the Canadian railroads. Since the A&TN is a member of the Omnitrax family of shortline railroads, the lead unit is lettered for another of the Omnitrax lines, the Fulton County Railroad, which operates just west of Atlanta, Ga. Though initially leased from Helm Leasing, the ex-CN unit GP40-2LW now has ATN reporting marks, and must have been purchased outright in the past couple of years.
There is much respect for the crew this day, as a quick glance to the temperature reading on the dash of the rental car informs me that it is 104 degrees at this particular hour, and there is, unfortunately, no air conditioning in the cab of #2002. Railroaders are a hardy bunch, withstanding whatever elements Mother Nature throws at them, and performing their duties safely & efficiently.
Image recorded July 14, 2011.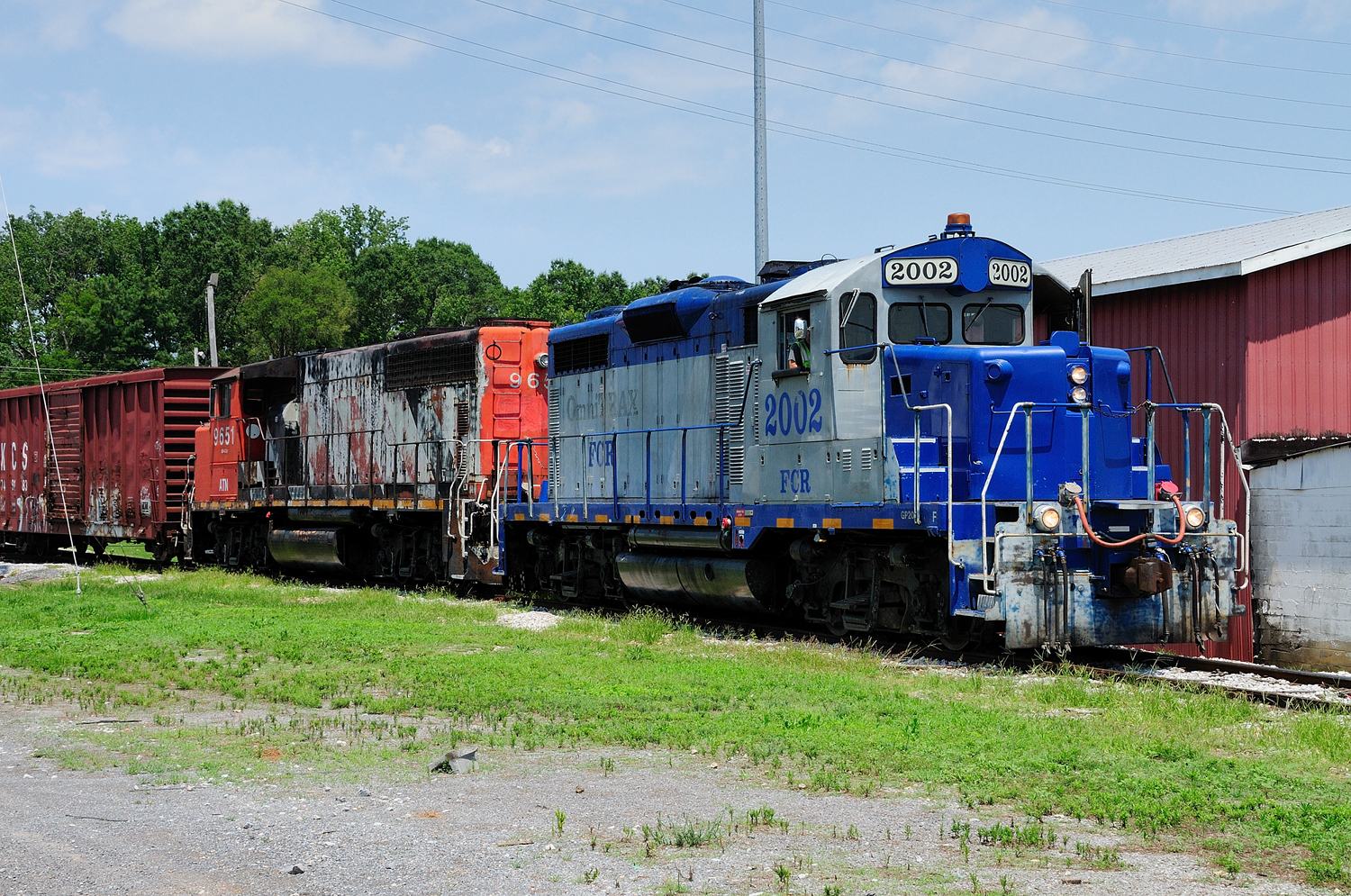 Click on the image to display it at a larger size. Use your browser's Back button to return to this page.