Running through a sea of green on a brutally hot July day in New Jersey (air temp of 92, heat index of 99), Conrail Shared Assets Operations weekly Sayreville, NJ based local WPSA-31 makes its way to Lakewood, NJ on her regular Thursday afternoon schedule. Just 45 minutes later, a strong thunderstorm with torrential rain would engulf the area, rendering this photo impossible. Many thanks to the crew for getting out of Browns Yard just a little early for this run!
Image recorded July 13, 2017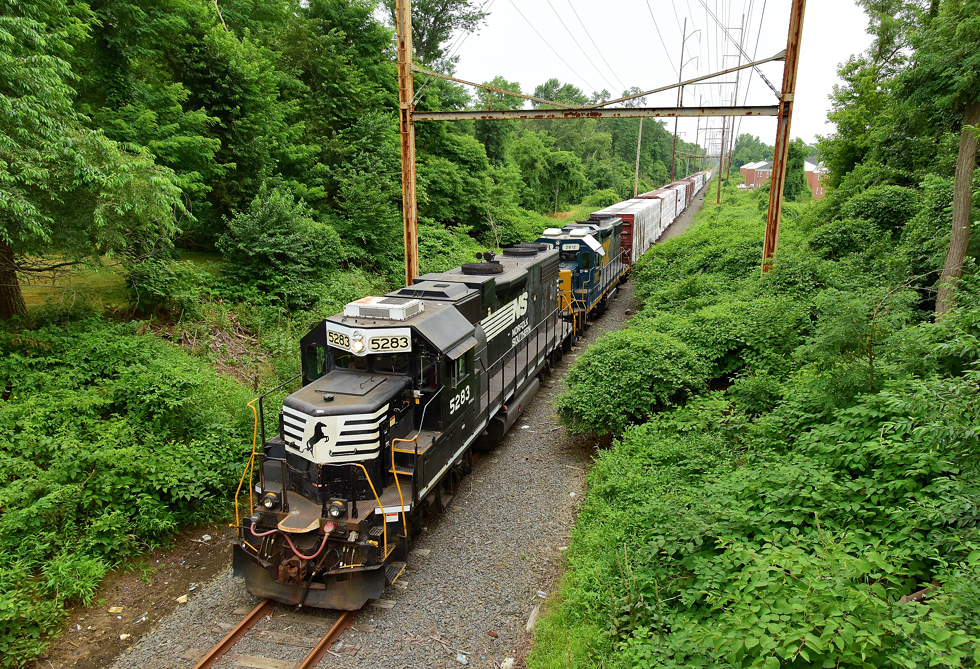 Click on the image to display it at a larger size. Use your browser's Back button to return to this page.