Doing things a little differently today, Norfolk Southern train 69Q negotiates southbound through the "Hess" crossovers on the Conrail Shared Assets Chemical Coast Secondary at Port Reading, NJ, to gain access to the west leg of the wye at CP-PD so that it may head west on the Port Reading Secondary, and join the NS Lehigh Line main at CP Bound Brook for her trip west for reloading.
Routing for the 'empty buckets' (as the local crews call them) 'usually' brings the train north to Oak Island Yard before turning west for the main; the mostly single-track Port Reading Secondary acts as a bypass of sorts, and a good way out of central coastal NJ should the rails be clogged at busy Oak Island. It's also slightly unusual for CSX power to mix with NS power on NS road trains; one will more often find lease units, or BNSF or UP power as assistance on the NS mainline.
This day features a homecoming for NS C40-9W 8395, as she began life as Conrail 6188 in June of 1993; assisting with todays move is CSX AC44CW 481 and CSX ES40DC 5224.
Image recorded July 29, 2010.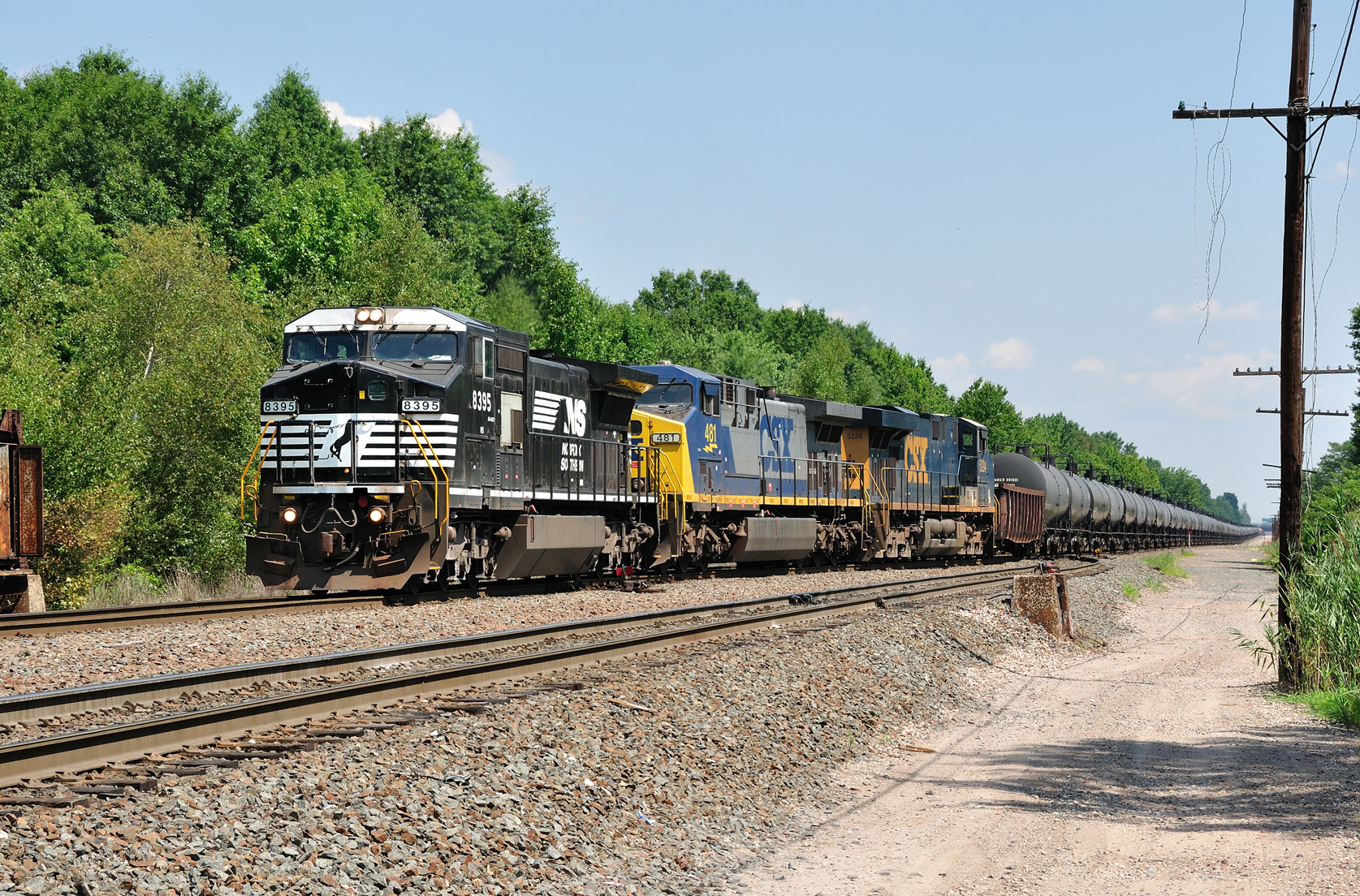 Click on the image to display it at a larger size. Use your browser's Back button to return to this page.