With less than 200 units left in Blue (as of this date), Norfolk Southern SD40-2 3401 (ex-CR 6475, blt 1178), is becoming a rare bird after the breakup of Conrail between NS and CSX Transportation, some 11 years ago. Some units have not aged well, with rust and faded paint tarnishing their once proud status, but old 6475 seems to be holding up just fine, in her 'Conrail Quality' scheme, applied just a few years before that fateful day in 1999.
With the sun finally breaking through the earlier low clouds of this spring day, NS 3401 leads two western visitors (UP 6879, a GE AC44CW, and UP 5102, an EMD SD70M) on NS train 68Q, a unit ethanol train destined for the refinery just a mile south of this point. The engineer is guiding the train around the east leg of the wye at CP-PD, transitioning from the Port Reading Secondary to the Chemical Coast Secondary, where he will enter one of the two sidings and tie down, until the local Port Reading Yard crew can climb aboard for final delivery.
Image recorded June 11, 2010.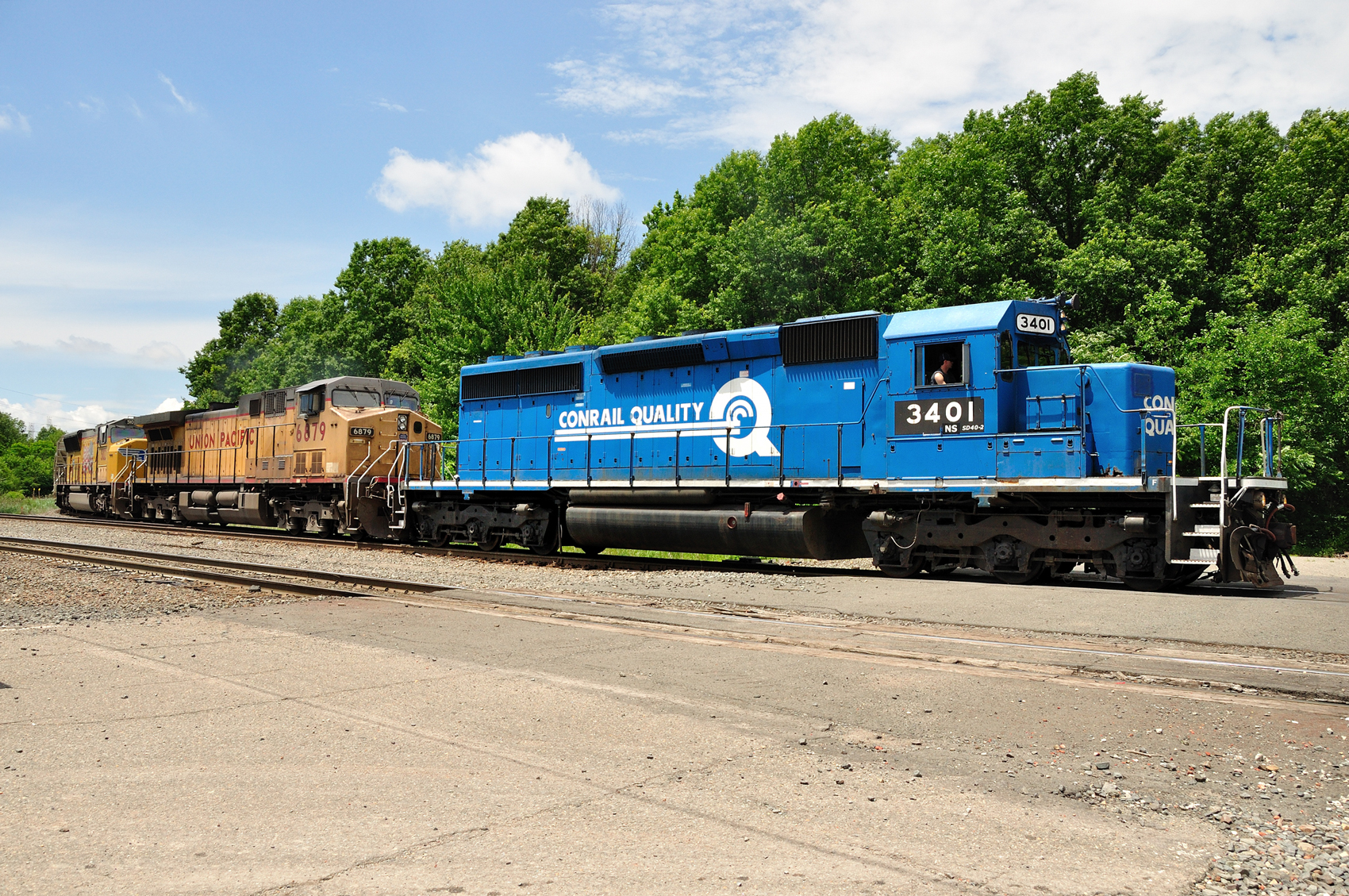 Click on the image to display it at a larger size. Use your browser's Back button to return to this page.