It's not easy finding a locomotive originally built for the Pennsylvania Railroad still working, and producing revenue, in the northeast, but this is exactly what we have here in this image from New Hope, Pennsylvania. After many, many years of faithful service for the PRR, then Penn Central, and subsequently Conrail, she now plies the rails for the shortline New Hope & Ivyland Railroad, sharing duties with steam locomotive #40 on the daily passenger excursions from New Hope to Lahaska, Pa., as well as assisting with freight operations on the western part of the line.
Originally built for the PRR in May, 1963, she transitioned through 2 major railroad mergers before being sold by Conrail, and entered service for the NH&I in February, 1997. On this first day of spring in 2010, we find #2198 at the station on the former Reading Railroad branch, ready for the 12:00 departure of yet another run for the enjoyment of tourists and railroad enthusiasts alike.
The professional attitude and hard work of the NH&I staff is very evident in this scene, with all equipment and buildings in excellent condition, allowing the casual observer a stroll down memory lane, when life was less hectic, and the railroads were king.
Image recorded March 21, 2010.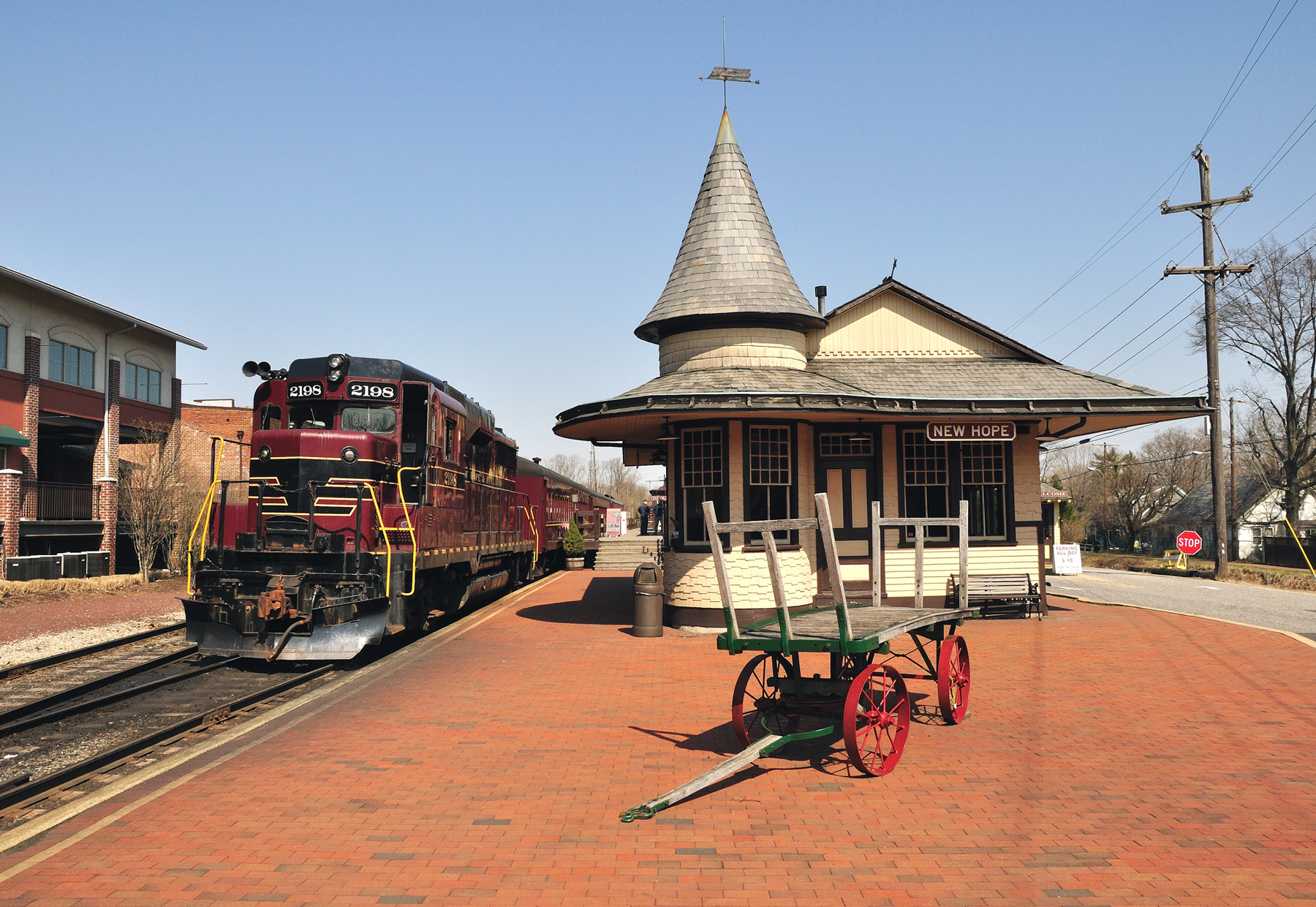 Click on the image to display it at a larger size. Use your browser's Back button to return to this page.