No, CSX and Norfolk Southern haven't merged (at least not at the time of this posting!), and yes, this is an unusual locomotive lashup, even in Conrail Shared Assets territory.
The two NS units (NS 2612, an SD70M, and NS 6771, an ex-CR SD60M) brought train 68Q to eastern New Jersey yesterday, and proceeded to the storage facility for unloading. The two CSX units (CSX 7865, a C40-8W, and CSX 7585, a C40-8) brought their own loaded ethanol train in yesterday, and then cut away for an overnight stay in Port Reading Yard.
To help facilitate todays movements, local CSAO crew PR-19 took the CSX power a mile south on the Chemical Coast Secondary to tie onto the now-empty NS train, and brought everything north to Carteret, NJ, where the two CSX units would then cut away and return to their train waiting on the west siding.
The NS units will receive a new road crew and head west as this afternoon's NS 69Q, while the CSX train would now be spotted for off-loading by the PR-19 crew … all in a days work for the busy crews of the Conrail Shared Assets Operations in central NJ.
Image recorded May 20, 2010.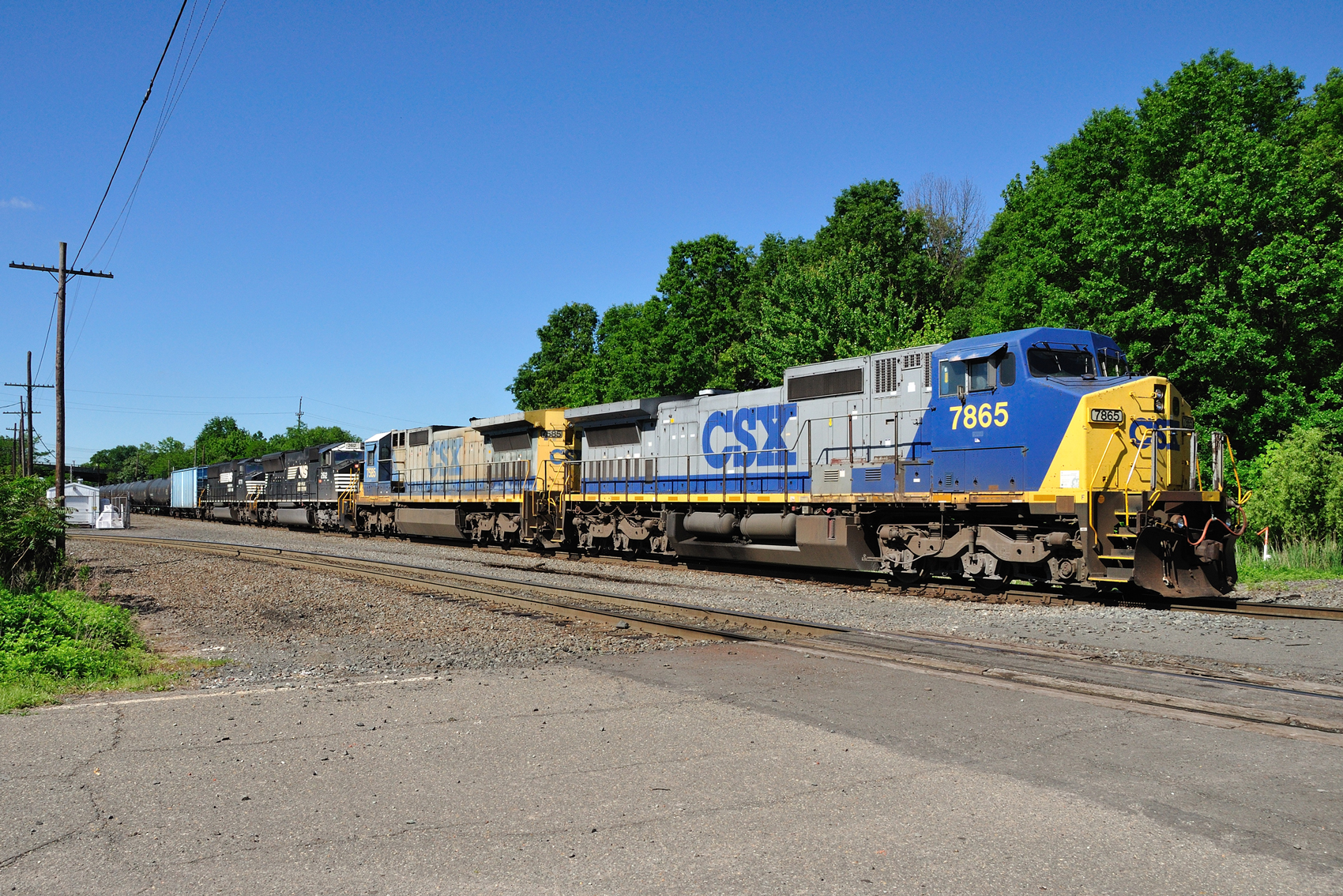 Click on the image to display it at a larger size. Use your browser's Back button to return to this page.