It doesn't happen very often, but today's edition of Conrail Shared Assets train SA-31 is sitting in Farmingdale, NJ, unable to continue its journey as a result of a mechnical problem with Norfolk Southern GP40-2 3022 (ex-CR 3315, blt 5/78). This short local would sit here under beautiful sunny skies for almost 4 days, before a 'rescue' locomotive was sent down from Browns yard, in Sayreville, NJ. Due to its very accessible location, and the great weather during this time, number 3022 must have been the most photographed locomotive in the country in early January, 2010, as railfans from near and far paid a visit to see this wounded warrior.
Image recorded January 9, 2010.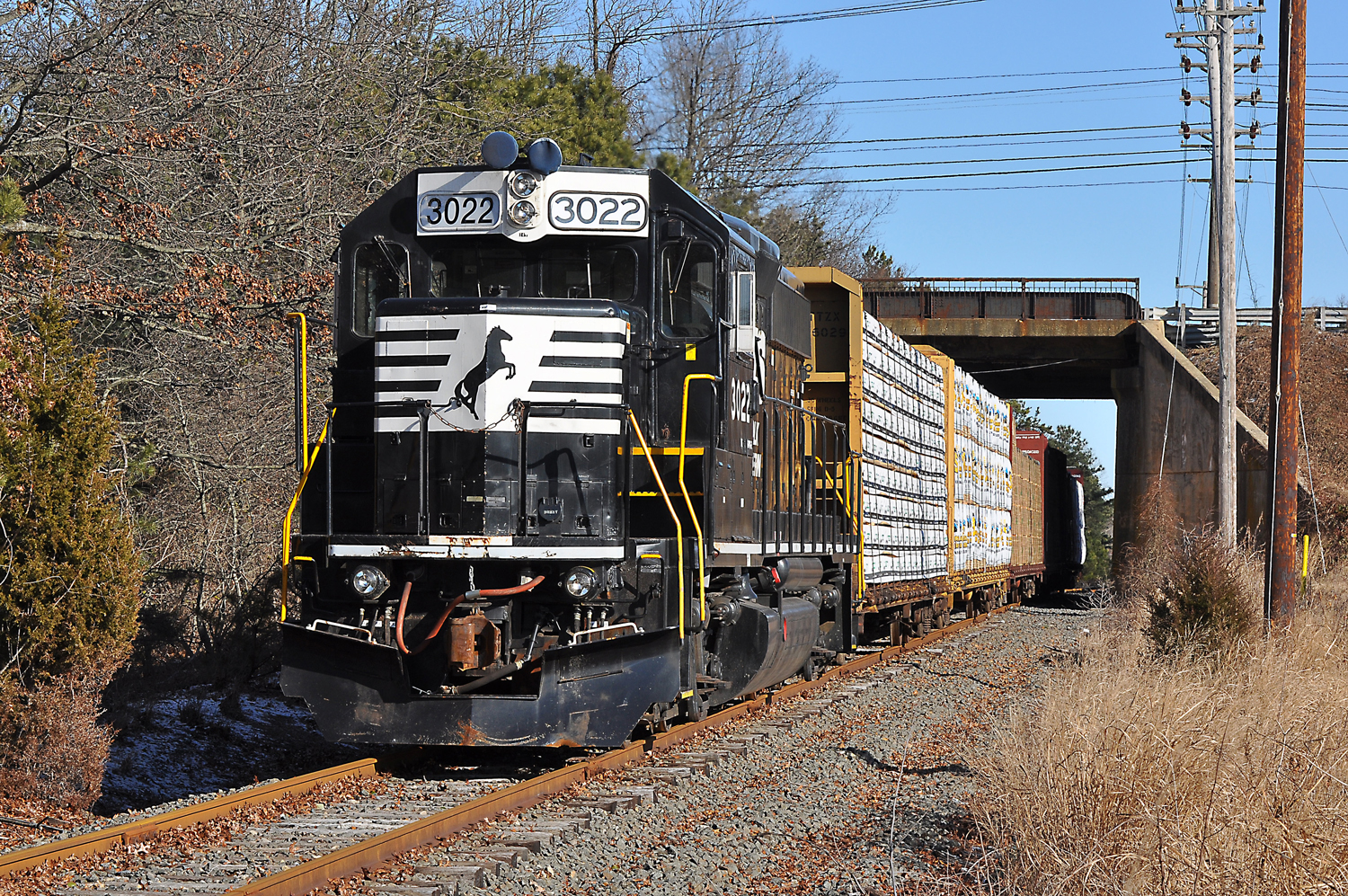 Click on the image to display it at a larger size. Use your browser's Back button to return to this page.