They didn't name it the "Chemical Coast Secondary" for no reason at all; this busy line along the North Jersey coast plays host to oil refineries, chemical plants and tank farms along its short route from Woodbridge northward to Newark, NJ. Tank cars are the predominant rail cars in this region, and today we see Conrail Shared Assets local crew PR-8 as they leave busy Port Reading Yard in Port Reading, NJ, shoving north (away from the camera) with a short train destined for the Linden Industrial Track, just a little over a mile away. Norfolk Southern 5292, an EMD GP38-2 built for the Penn Central RR as their number 8096 in February of 1973, still wears her Conrail colors on this bright summer day, while her partner for today, NS GP40-2 3022 (ex-CR 3315, blt 5/78) has been repainted, and sports her 'basic black' work attire. The old Conrail Blue has been fading fast in 2011, and only about three dozen units remain as of this day in June; soon they will all be black, and another chapter in railroad history will be closed.
Image recorded on April 14, 2011.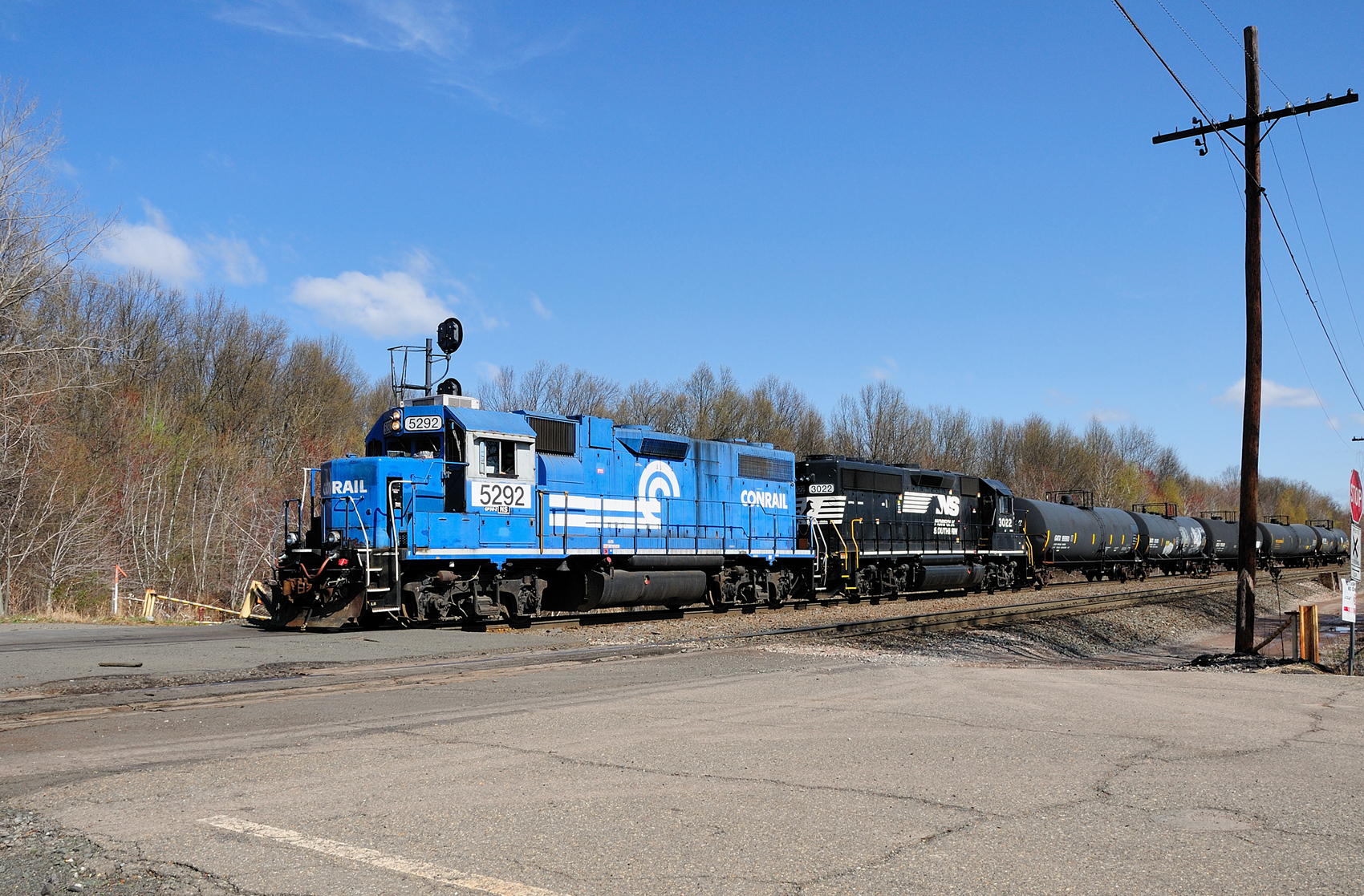 Click on the image to display it at a larger size. Use your browser's back button to return to this page.