With Conrail severing the former Central Railroad of NJ Southern Division mainline back in the late 1970s, and with rail customers switching to trucks, or not surviving the tough New Jersey marketplace, the present day Conrail Shared Assets Operations railroad decided that, with no future potential for rail-freight services, they would take the Toms River Industrial track, and the Southern Secondary out of service at MP65.9 by removing a section of rail in Lakehurst in June of 2009. The mainline extends south of this point to the sand pits in Woodmansie, NJ, and there was hope that the owner of the line south of Lakehurst would revive sand train service in 2006, and again in 2009, but those plans never materialized, and the line remains dormant. Unfortunately, in December of 2010, the end of the line would be moved further north to South Lakewood, NJ, and trains would be eliminated from Lakehurst altogether.
Here we see weekly local WPSA-31 sitting at the end of track marker, with a new crew onboard and getting ready to utilize the runaround track immediately behind the train. CSX 4423 has seen these rails before, starting life as Conrail 3338, built in June of 1978 by EMD. In a matter of minutes, the crew will position the locomotive on the opposite end of the train, and head north to Lakewood to drill the large lumber yard there; without the 4 to 10 carloads of inbound lumber every week, this line would have little chance of survival, so to the good people of Woodhaven Lumber, we say 'thank you'.
Image recorded September 18, 2009.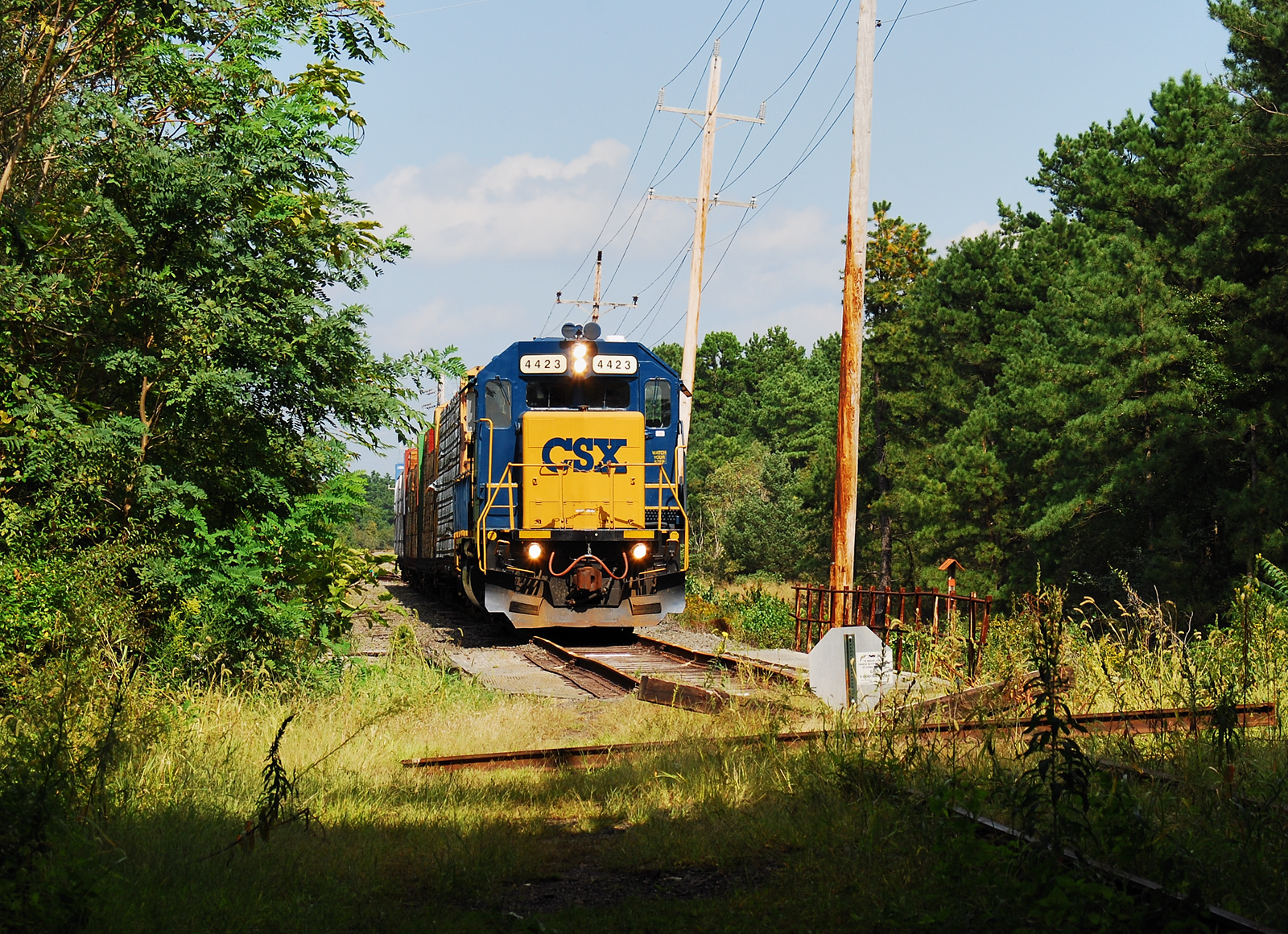 Click on the image to display it at a larger size. Use your browser's Back button to return to this page.