Conrail wayfreight WPSA-31, with new crew on board, prepares to make a reverse move and run-around its train for the pull back north to Lakewood. The train is sitting at the current terminus of Conrail's Southern Secondary in Lakehurst, NJ. This is the former Southern Division mainline of the Central Railroad of New Jersey, route of the famed CNJ 'Blue Comet' passenger trains of the '40s and '50s to Atlantic City, and host to 70 and 80 car freight trains from north to south Jersey until the formation of Conrail in 1976.
There are actually no remaining customers on this end of the line; the crew utilizes the run-around track here to reverse direction to serve Woodhaven Lumber on a trailing point spur in Lakewood, the largest customer on the line. Conrail Shared Assets Operations is using CSX 4423 (ex-CR 3338, blt 6/78) for todays run on a beautiful fall day.
Image recorded September 18, 2009.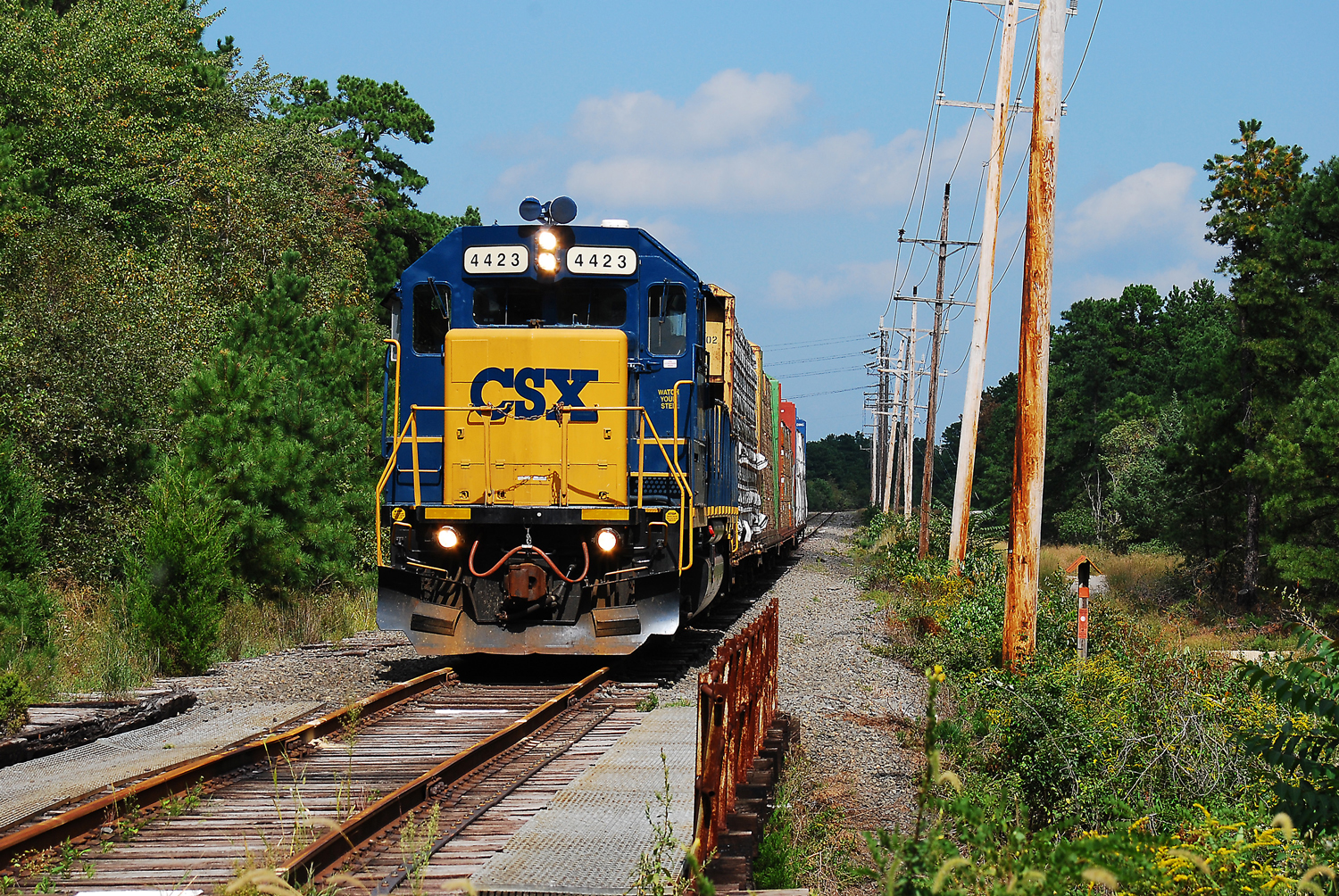 Click on the image to display it at a larger size. Use your browser's Back button to return to this page.