It is the end of an era as Conrail Shared Assets Symbol WPSA-31, with NS 5281 (EMD GP38-2, ex-Conrail 8078, built as Penn Central 8078 in February 1973) in charge, sits on the runaround track in Lakehurst, NJ, for the final time. The railroad was first built into Lakehurst when the Raritan & Delaware Bay RR came to town in 1861, as competition to the already established Camden & Amboy RR. Difficult financial times for the Raritan & Delaware Bay found itself reorganized into the New Jersey Southern Railroad in 1869, and 10 years later, in 1879, the line was acquired by The Central Railroad of New Jersey (CNJ) as their Southern Division Mainline. For the following 97 years, the CNJ moved passengers (until 1957) and freight on the line from northern NJ to extreme southern NJ, until the formation of Conrail in 1976.
Conrail severed the Southern Division in 1978, with the southern terminus now here in Lakehurst, and referred to this line (now Red Bank to Lakehurst) as the Southern Secondary. The line remained in this configuration until December, 2010, when a new runaround track was built in Lakewood, NJ, some 5 miles to the north, to cut travel time and save money for new operator Conrail Shared Assets Operations (so designated after Conrail was split up between CSX Transportation and Norfolk Southern RR in 1999). With the new runaround completed just 2 weeks before this photo, it would be put into operation on the following run of SA-31 the very next week.
It is with great sadness that I officially report that, for the first time in 149 years, there will be no trains in Lakehurst, New Jersey.
Image recorded December 3, 2010.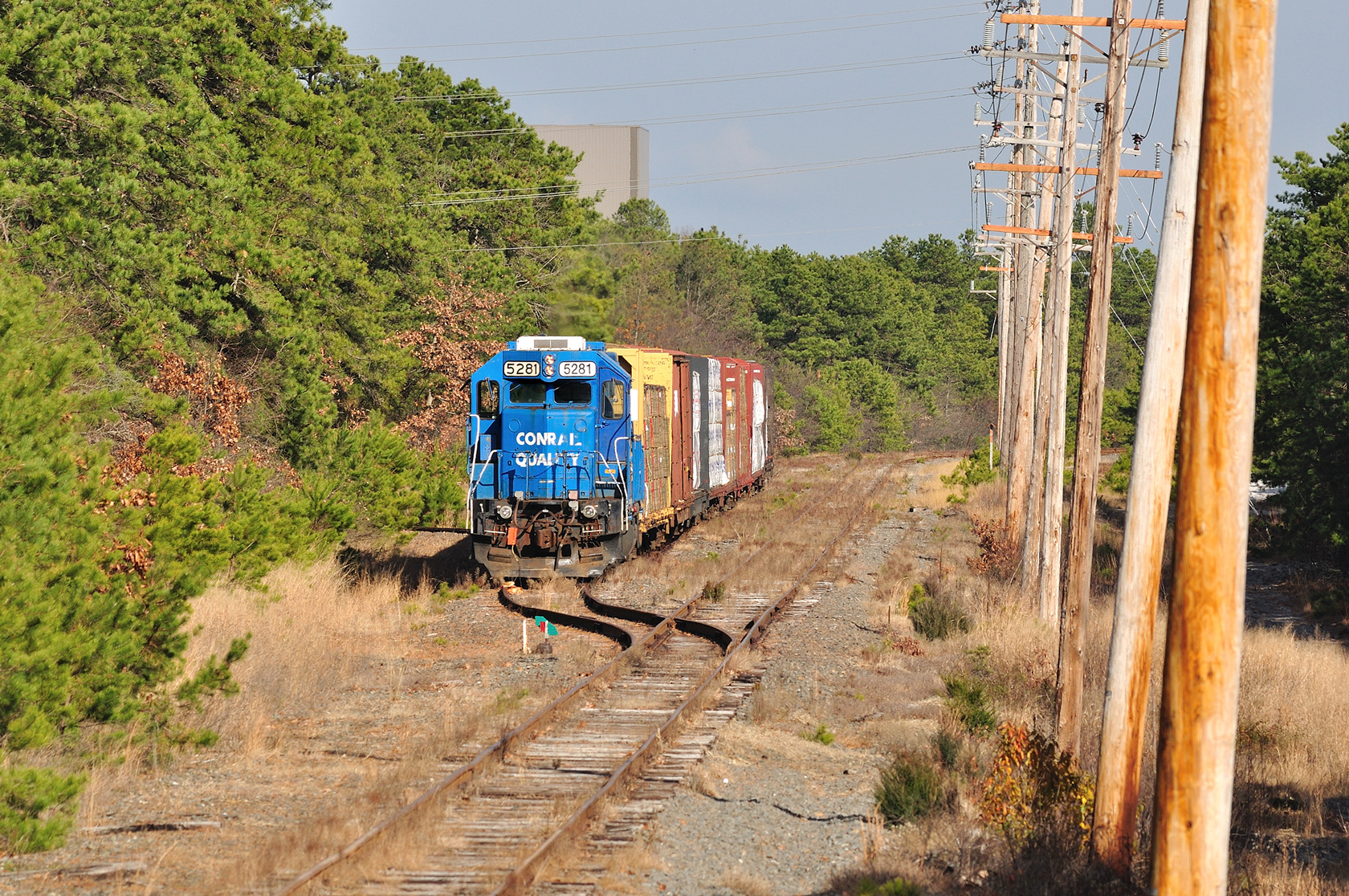 Click on the image to display it at a larger size. Use your browser's Back button to return to this page.