A former Conrail locomotive (ex-CR 3356, blt 3/79), CSX GP40-2 4431 mostly saw mainline service in her younger years. This line, the former CNJ Southern Division mainline, then CR Southern Secondary, now Conrail Shared Assets Southern Secondary, generally hosted smaller units, such as the GP38-2, GP15-1, and B23-7 model locomotives during the Conrail years (1976-1999).
Now that the bigger 4-axle units are getting older, this once proud mainline now sees once proud mainline locomotives, as seen here in Farmingdale, NJ, with CSAO symbol SA31 bringing its small train through town on her way south to Lakewood, NJ. This is a bittersweet moment; this line is not nearly what it once was, but it is operational and does see a once-weekly train where there could easily be rusted, overgrown, and abandoned rail for us all to lament over.
Many thanks to Woodhaven Lumber in Lakewood, NJ, for generating enough inbound traffic to keep the trains rolling on this old and historic line.
Image recorded April 29, 2010.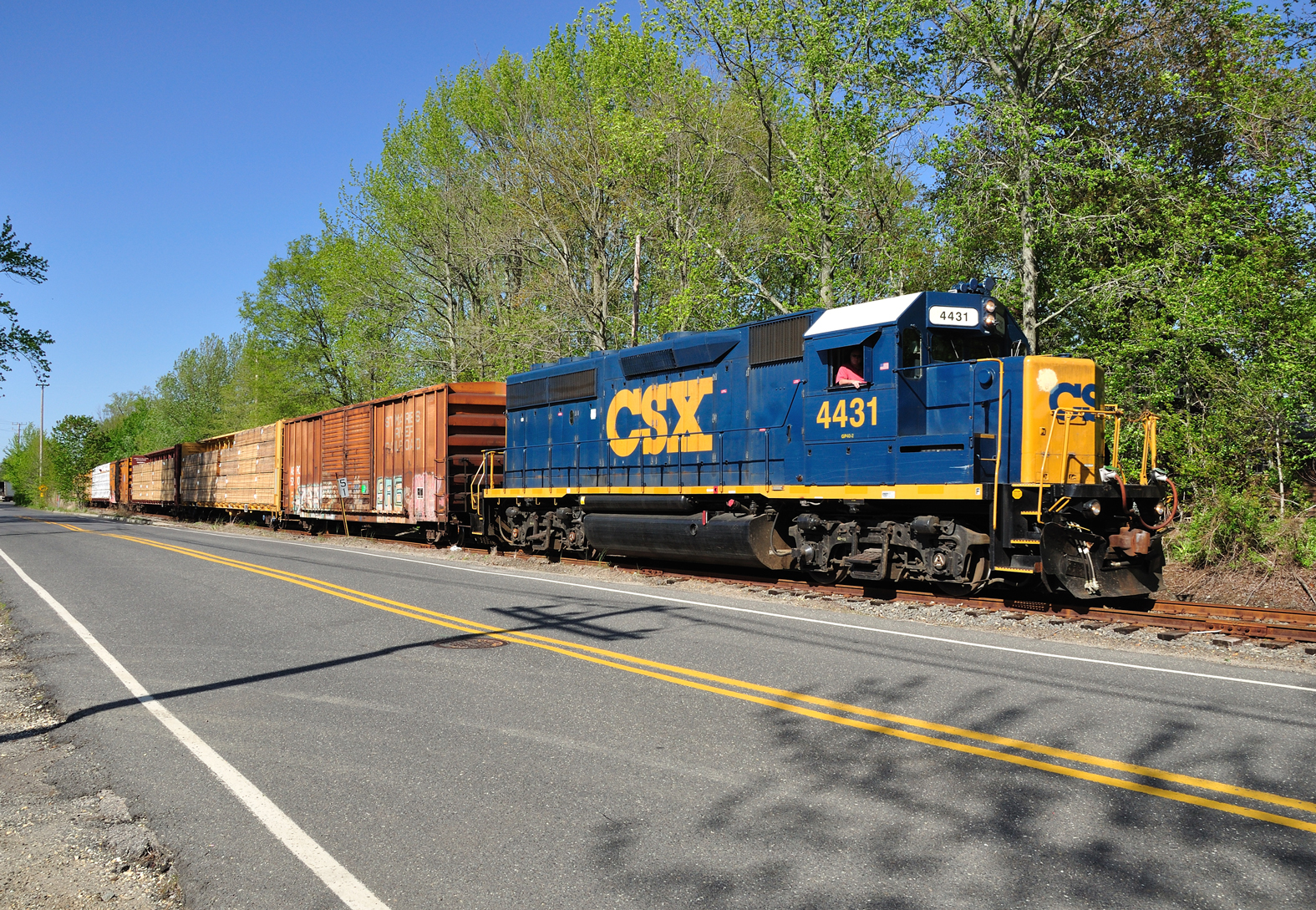 Click on the image to display it at a larger size. Use your browser's Back button to return to this page.