Known as 'raccoons' by many (because of the white painted outline of the front windshields), Norfolk Southern SD70M 2615 is joined by NS C40-9W 9453 as power for today's train 18G. Passing under the 'Hill to Hill' bridge in the background, and the Fahy bridge in the foreground, the crew accelerates slowly after crossing the Lehigh River on the truss bridge seen just to the right of the lead unit, where the middle of the train just happens to be at this moment.
Crews on eastbound trains will negotiate the two fairly sharp curves at the east exit of Allentown Yard with caution, to avoid any problems. The signals seen are the westbound home signals for CP BETHLEHEM, just a few hundred feet behind the locomotives, milepost 88 on the Norfolk Southern Lehigh Line.
Image recorded April 3, 2010.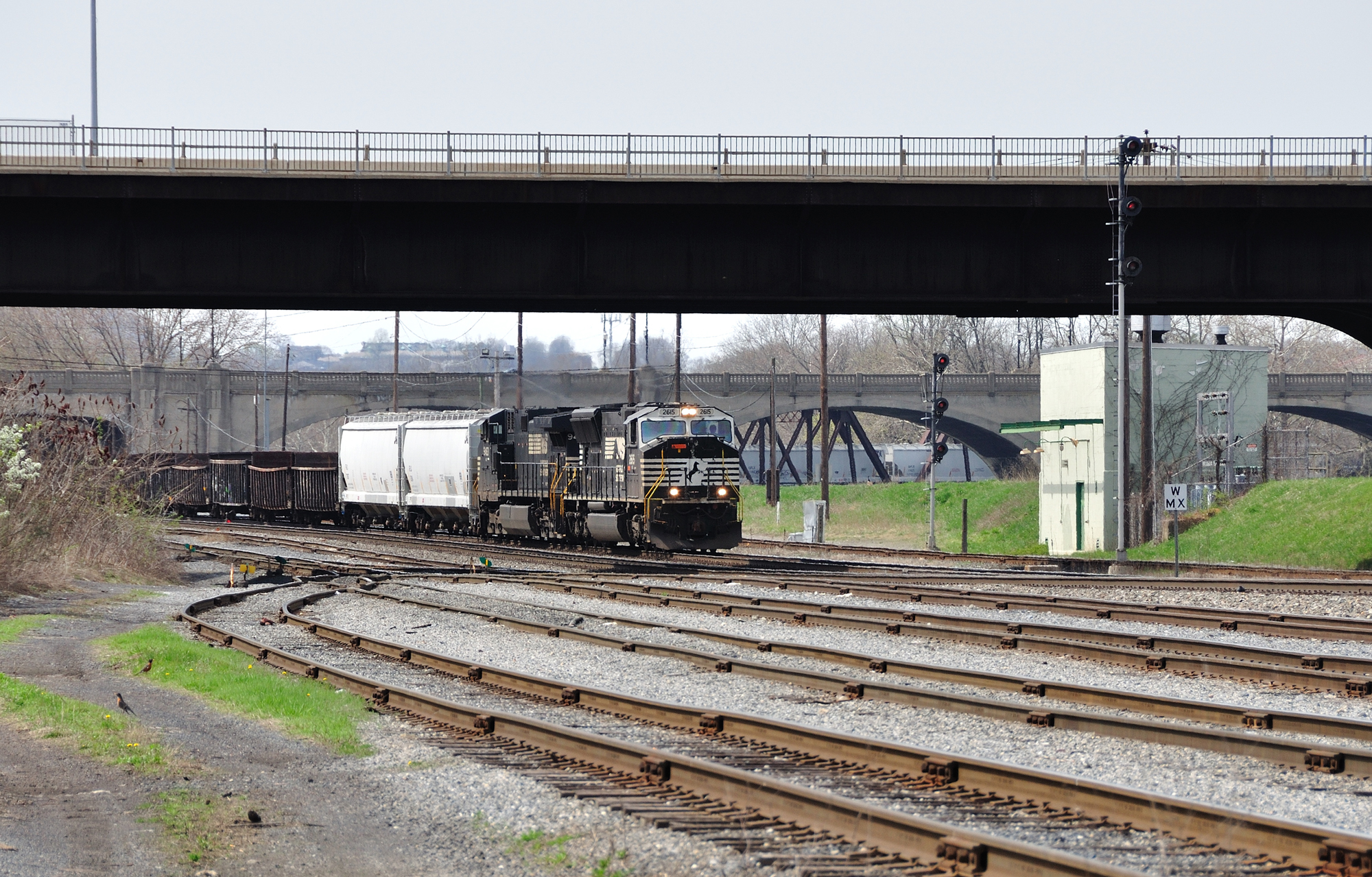 Click on the image to display it at a larger size. Use your browser's Back button to return to this page.