Another day is about to begin on the Norfolk Southern Lehigh Line main in eastern Pennsylvania. The sun is just rising on a very chilly late fall day in the small city of Bethlehem, and the small patches of ice from the morning dew on the Fahy Bridge warn of the impending winter season right around the corner. Fortunately, the dense fog hovering above the Lehigh River has stayed a bit to the east in this image, nearly obscuring the bridge in the distance. The long dormant Bethlehem Steel steel mill looms in the background, a testament to the city's life-blood that brought prosperity to this region in the early 20th century, until less expensive imported products spelled doom for the steel industry in this country.
The last 30 years have been economically difficult for this region, but the hearty people of this area have survived, and new businesses and a new casino, recently constructed right next to the mill in the distance, have delivered a positive outlook to this part of the Lehigh Valley. All's quiet at this particular moment on this particular day, but the peaceful silence will soon be broken with the first movement of the new morning, a westbound train just 20 minutes away.
Image recorded November 6, 2010.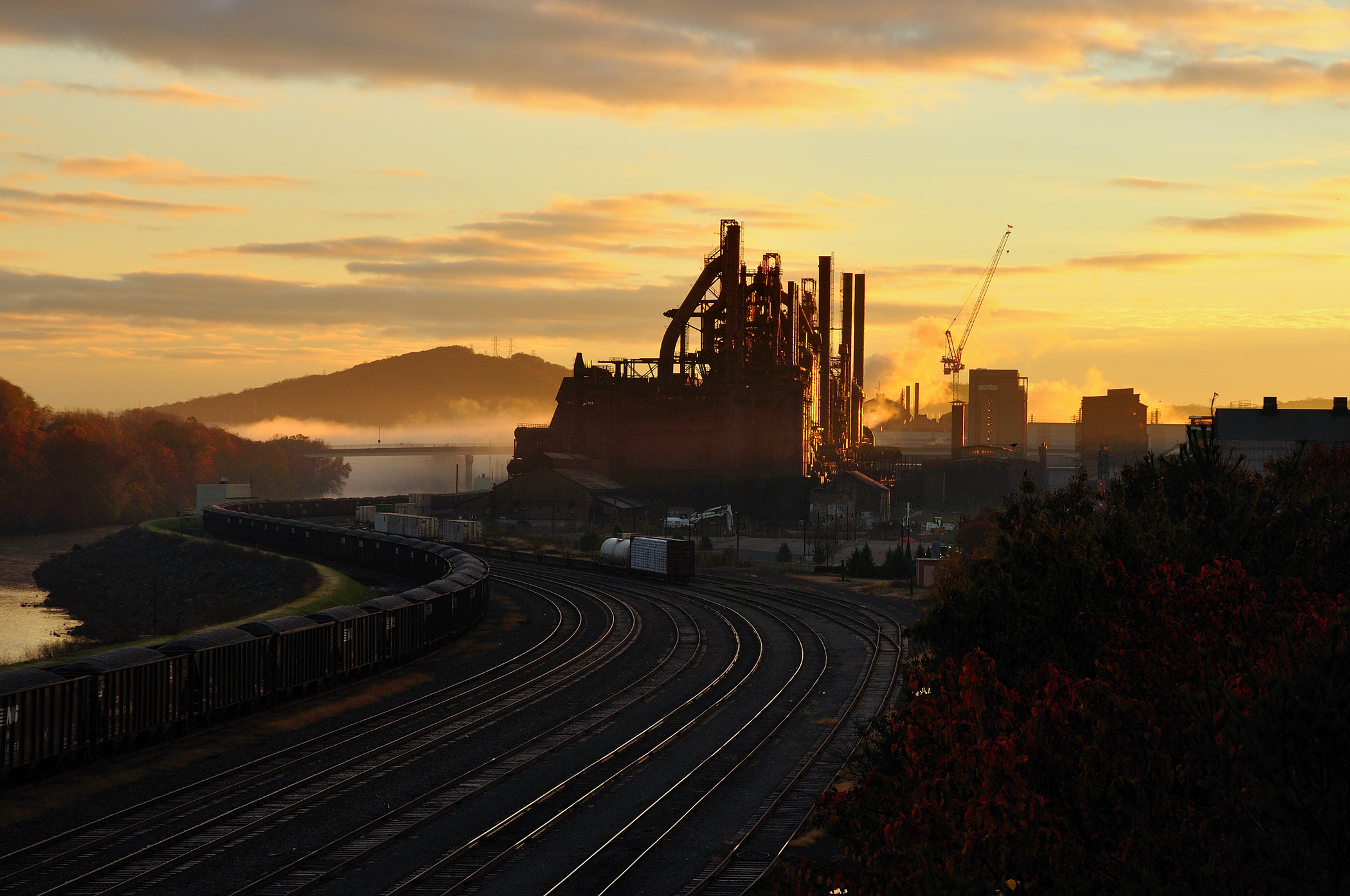 Click on the image to display it at a larger size. Use your browser's Back button to return to this page.