These two classic EMD locomotives continue to work hard into their 'golden years'. Norfolk Southern GP38-2 5271 started life as Penn Central 8061, built in February of 1973, and she kept her original number through the Conrail years. CSX GP38-2 began as Conrail 8724, leaving LaGrange, Ill., in June of 1979, to go to work for Big Blue.
This is the Conrail Shared Assets Chemical Coast Secondary, so NS/CSX lashups are common operating procedure in this area; today we have local CSAO crew PR-8 in charge of their short train, making good time on a beautiful spring day, passing CP-PD.
Image recorded April 14, 2010.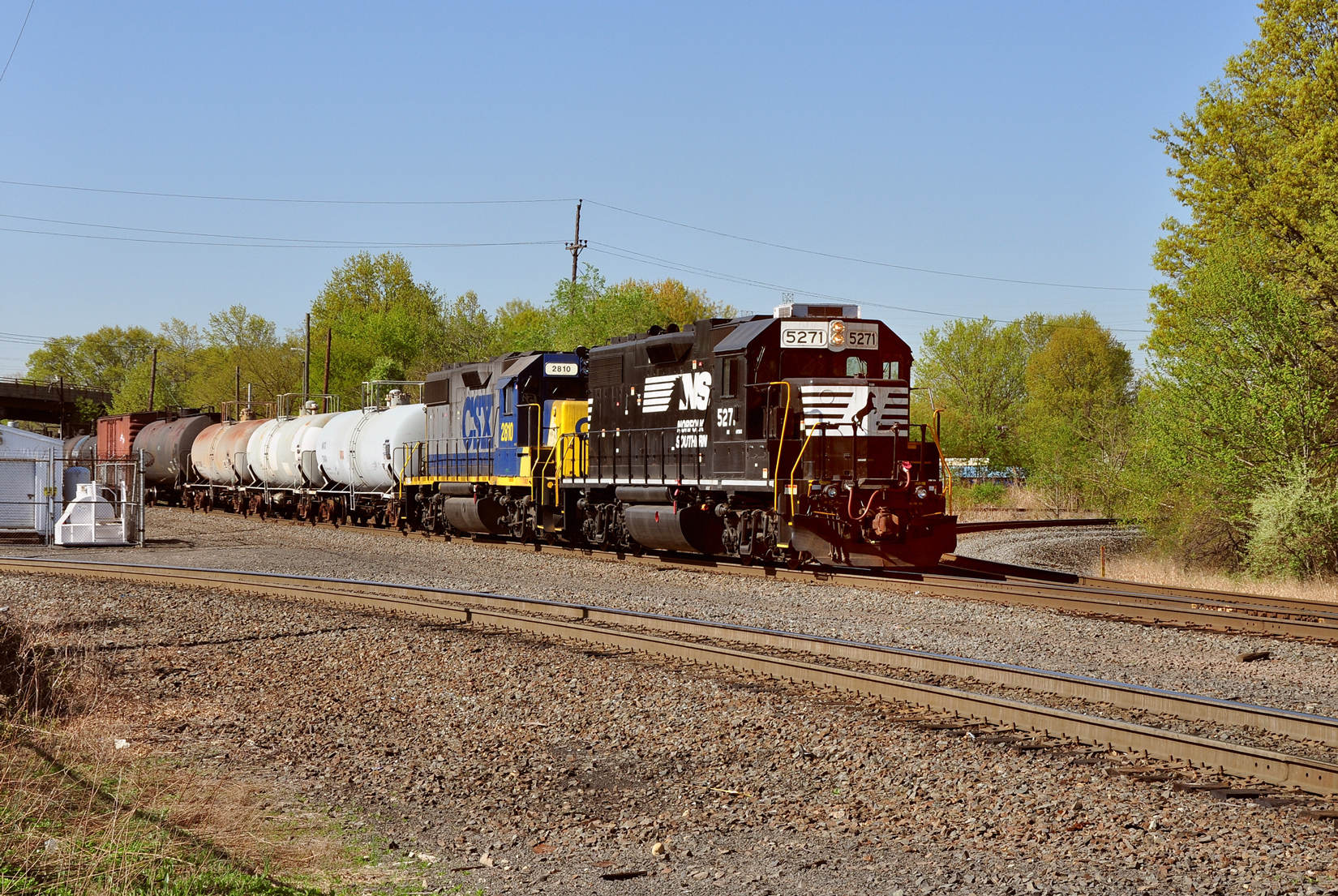 Click on the image to display it at a larger size. Use your browser's Back button to return to this page.