Just a few miles out of Norfolk Southern's Allentown Yard, NS train 38G pulls hard through Emmaus, Pennsylvania, as she heads west on the NS Lehigh Line. On the point we see NS 9251, one of seven GE C40-9W locomotives painted in the special Operation Lifesaver 25th Anniversary scheme.
Why is this train westbound, when NS usually symbols their trains with odd numbers when heading west? Well, there is an explanation, as this train's destination is geographically east of Allentown, Pennsylvania;  initiating in Allentown, this move heads west to Reading, Pa, then turns southward to Philadelphia, then heads eastward across the Delair bridge into New Jersey, destined for the CSAO Pavonia Yard in Camden, NJ. So, technically, this is an eastbound consist, albeit in a roundabout way. In any event, she's a money-maker for NS, with train lengths commonly in excess of 100 cars, running seven days a week.
Image recorded October 23, 2010.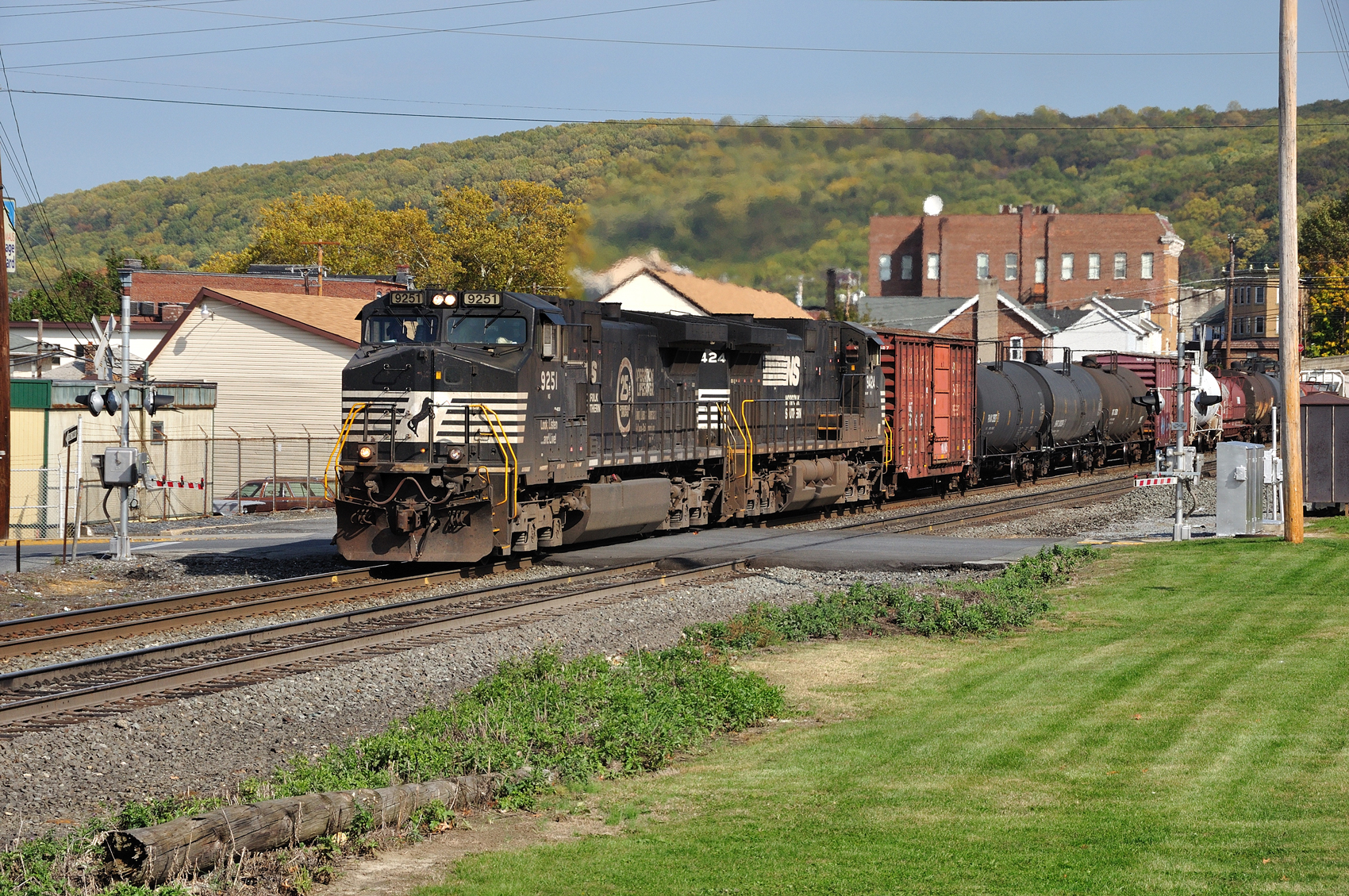 Click on the image to display it at a larger size. Use your browser's Back button to return to this page.