With the blessing of the Attalla, Alabama town council, the Etowah Historical Society has begun their 'Junction Park' project, and the first piece of equipment to be part of this new transportation museum is now on the property. Chesapeake & Ohio caboose 904145 was privately owned by a local family, who then donated it to the Hardin Center for Cultural Arts in nearby Gadsden for display, in memory of their teenage son who was killed in an accident in the early 1990's. Arrangements were made to keep the hack in the area, and for it to be part of the new and still work-in-progress attraction at Junction Park. The former C&O caboose will be joined by a 1922 built Louisville & Nashville passenger car in the future, and possibly 2 historic streetcars that once plied the streets of Anniston, Alabama.
The Attalla/Gadsden area is steeped with railroad history, with rail lines dating back to the 1860's, and still plays host to two railroads; class 1 road Norfolk Southern, and the shortline Alabama & Tennessee River, whose Gadsden to Guntersville freight line runs right behind the park. We send our good wishes to the hard working folks of the Etowah Historical Society for a speedy completion of this project, and also thank them for their work of preserving northern Alabama history for future generations to look back on and enjoy.
Image recorded on April 7, 2012, by Jimmy 'Coach' Stewart.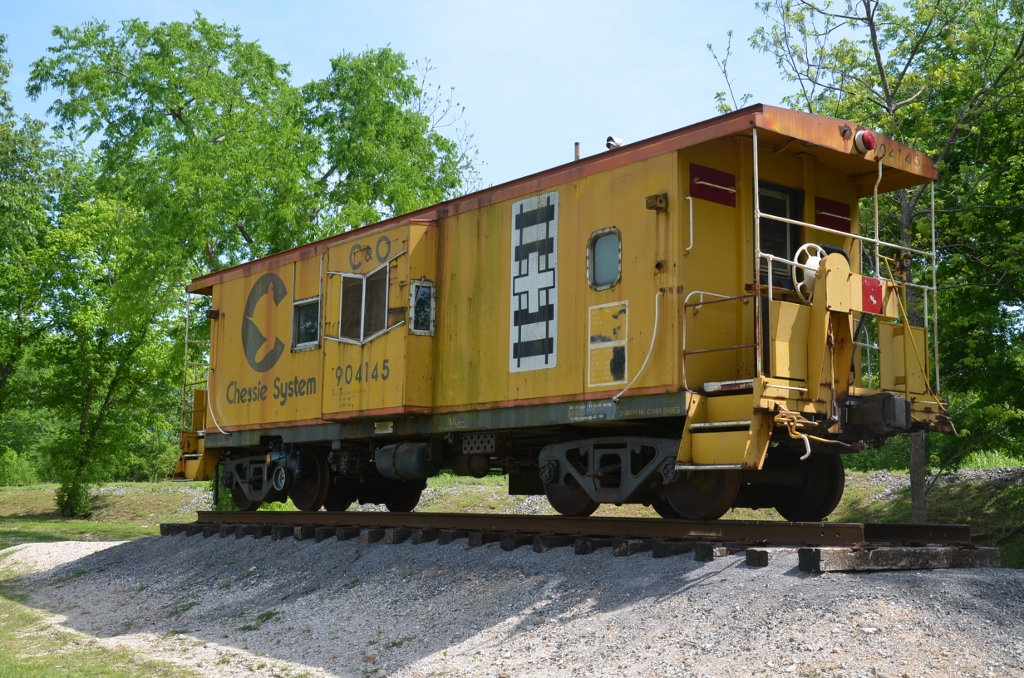 Click on the image to display it at a larger size. Use your browser's Back button to return to this page.