Conrail symbol OI-16 travels southbound on the CR Chemical Coast Secondary through Sewaren, NJ, enroute to Browns Yard in Sayreville, NJ. This train operates daily, transferring cars from the sprawling Oak Island classification yard to the smaller yards at Port Reading and Sayreville. Power for this train frequently includes one or two of the former Erie Lackawanna SD45-2 locomotives, as evident on today's run, with NS SD40-2 3426 (ex-CR 6962, nee-KCS 602, blt 10/66) and CSX SD45-2 8886, now rebuilt to SD40-2 standards (ex-CR 6661, nee-EL 3676, blt 10/72).
Image recorded December 23, 2009.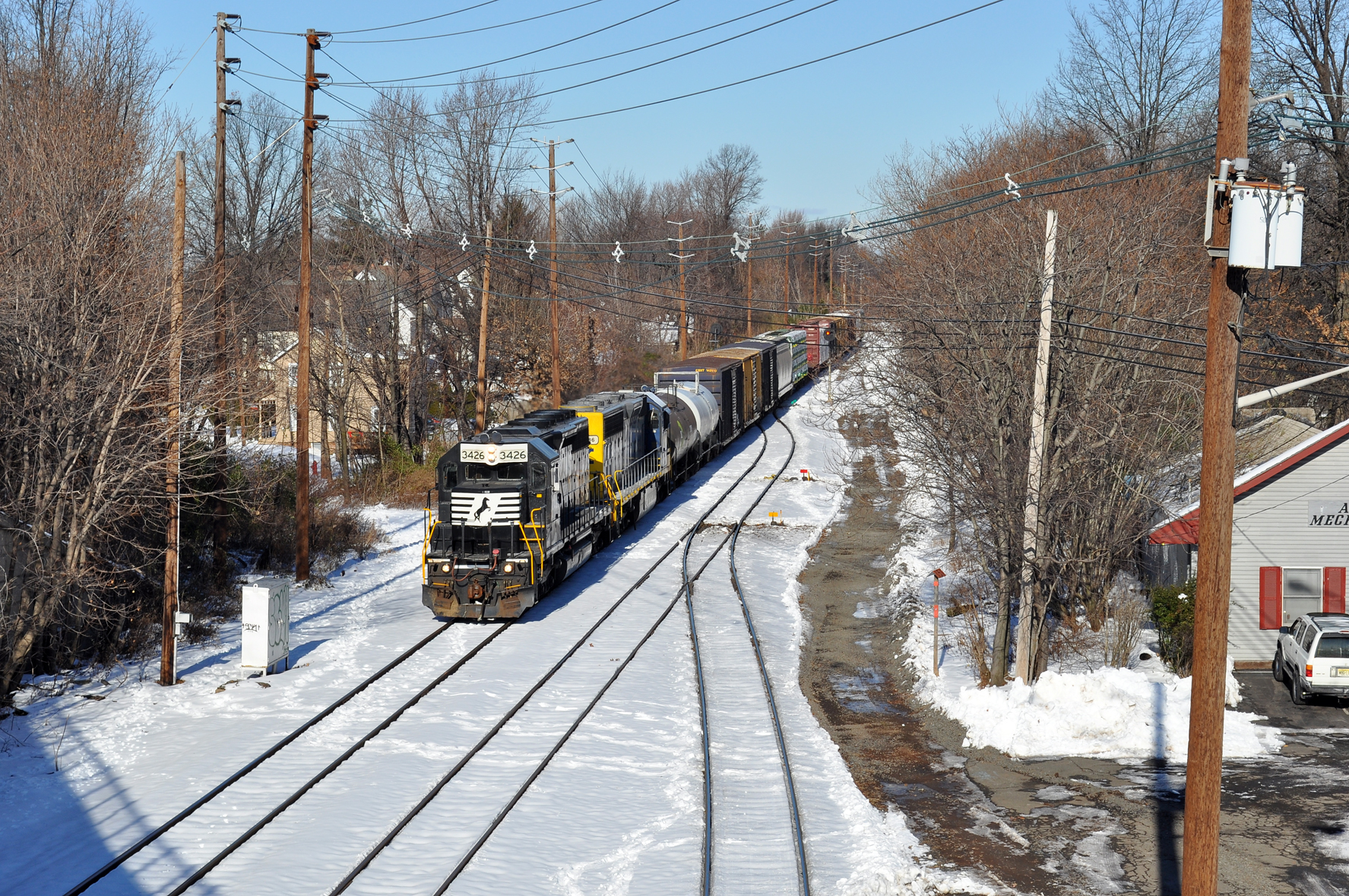 Click on the image to display it at a larger size. Use your browser's Back button to return to this page.