Every year, the good people at Conrail's Browns Yard in Sayreville, NJ, run a Santa Train from the yard to Freehold, NJ, via the CR Amboy Secondary and the Freehold Industrial Track. At two locations (Freehold and Jamesburg), the train stops and Santa distributes toys to the local children. Assistance is provided by the local PBA and volunteer fire companies. The 2009 train is seen passing one of the steady customers on the Freehold Industrial Track, just a half-mile west of its final destination at the former Pennsylvania Railroad station in downtown Freehold, with NS GP40-2 3022 (ex-CR 3315, blt 5/78) and CSX GP40-2 4425 (ex-CR 3340, blt 6/78).
Image recorded Saturday, December 12, 2009.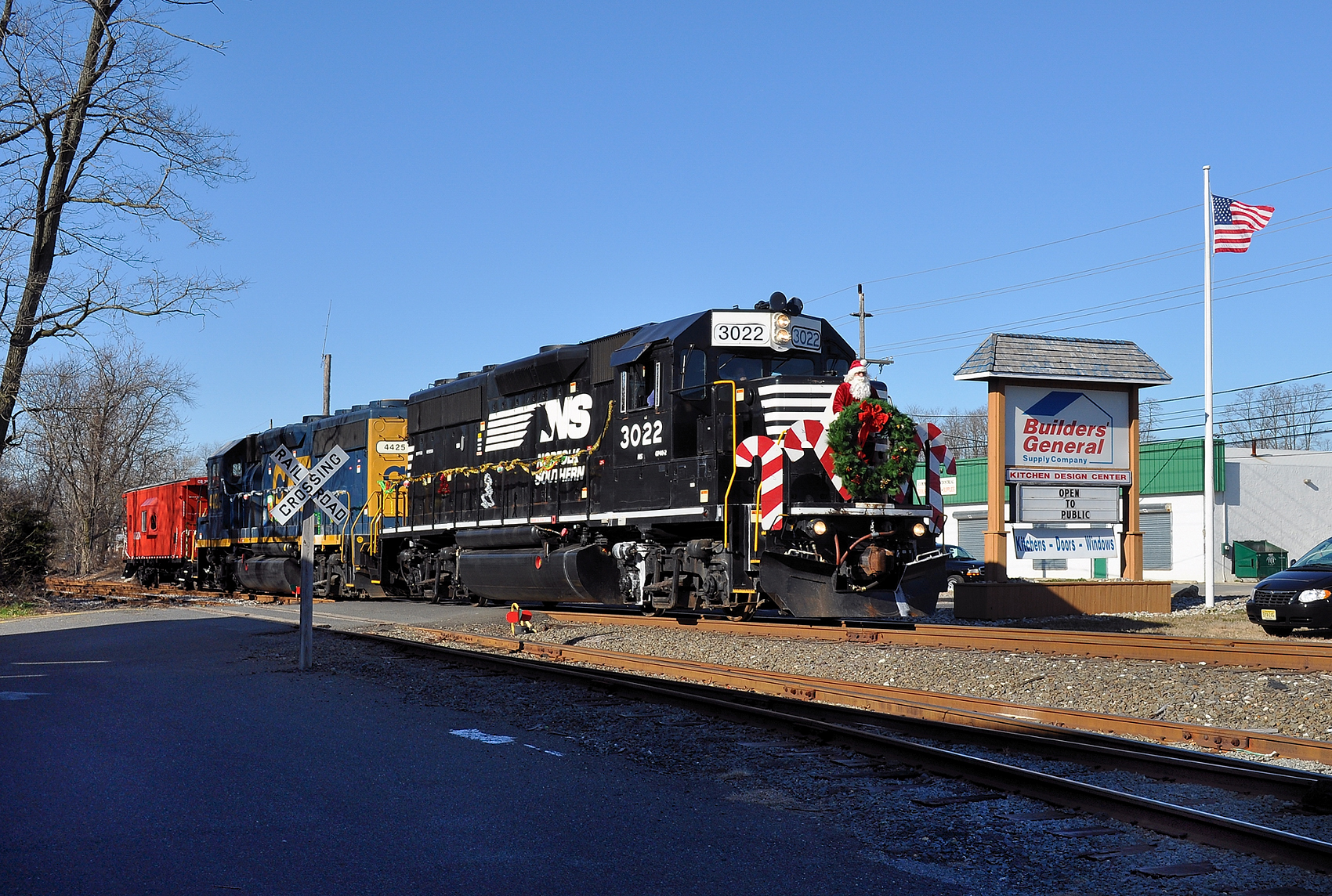 Click on the image to display it at a larger size. Use your browser's Back button to return to this page.