On a warm July morning, Norfolk Southern train 69Q (ethanol empties), with NS 8395 in the lead, waits patiently on the yard track at the 'Hess crossovers' in Port Reading, NJ, as inbound NS train 68Q (ethanol loads) brings its train northward on the main, headed towards the west siding in nearby Carteret, NJ. The South Jersey Dispatcher will then give 69Q the OK to crossover from the yard track to the main, then immediately onto the west leg of the Wye at CP-PD to connect to the Port Reading Secondary, and head westward to later join the NS Lehigh Line for the trip west.
Shortly, a local crew will climb aboard and guide the just arrived 68Q southward to the refinery for spotting. It's not as complex as it sounds, and the crews and dispatchers keep everything moving smoothly on this often congested trackage of the CSAO Chemical Coast Secondary.
Image recorded July 30, 2010.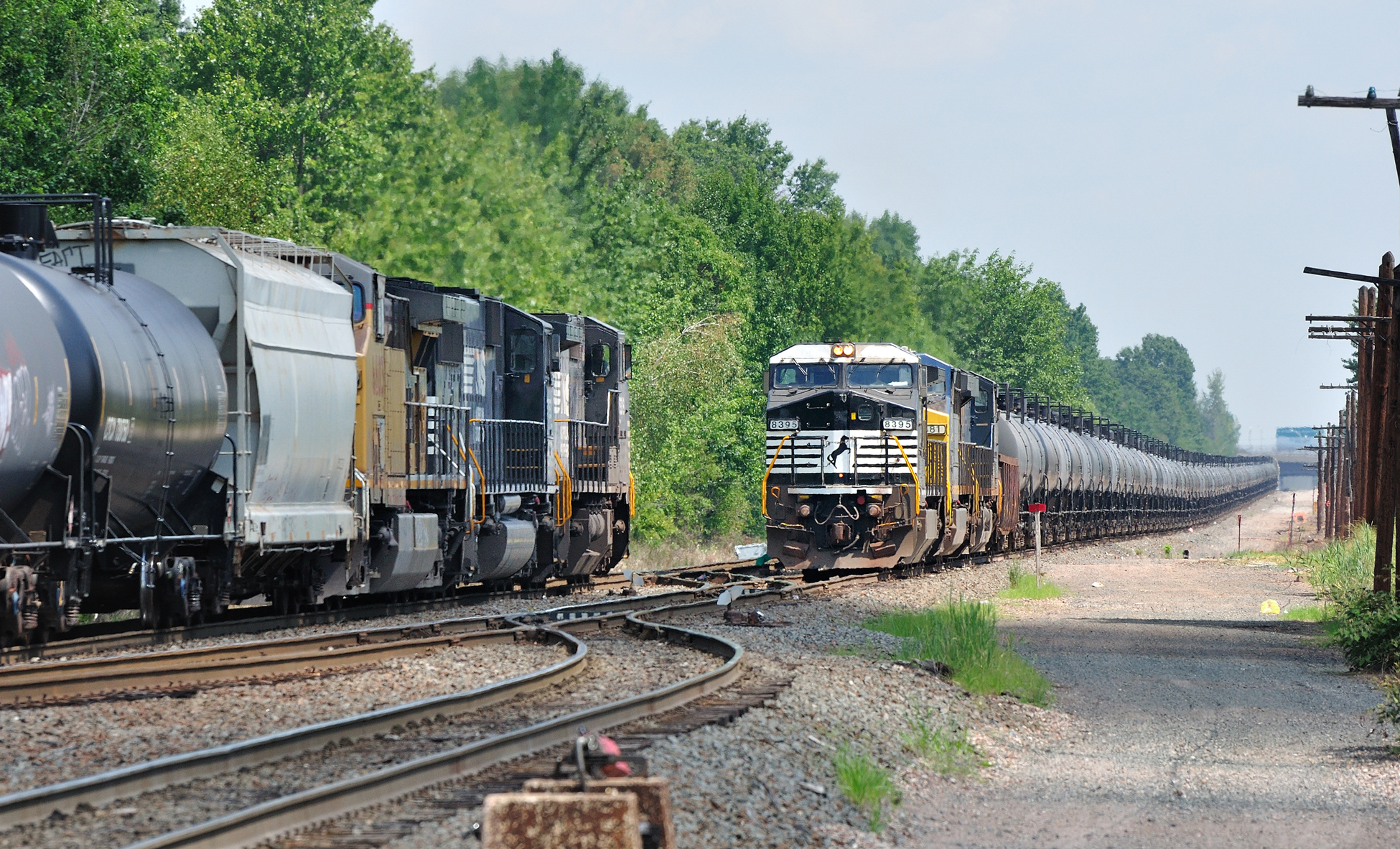 Click on the image to display it at a larger size. Use your browser's Back button to return to this page.