In the Consolidated Rail Corporation (Conrail) breakup of 1999, CSX Transportation and Norfolk Southern Railway acquired the assets of Conrail, and began repainting the Blue CR locomotives in their respective colors as they came in for maintenance or overhaul. The repainting process has been steady but slow for both railroads, and as of this post, over 11 years later, only 37 Blue units remain on CSX rails. Finding a Blue unit in a locomotive consist is noteworthy, and finding  a Blue unit leading a train is special.
Here we see CSX 7374 (ex-CR 6229, blt 8/93) and CSX 7836 (blt 12/92) on the head end of a CSX unit ethanol train, with Conrail Shared Assets crew PR-19 in charge as they pass CP-PD on the CSAO Chemical Coast Secondary in Port Reading, NJ.
Image recorded June 21, 2010.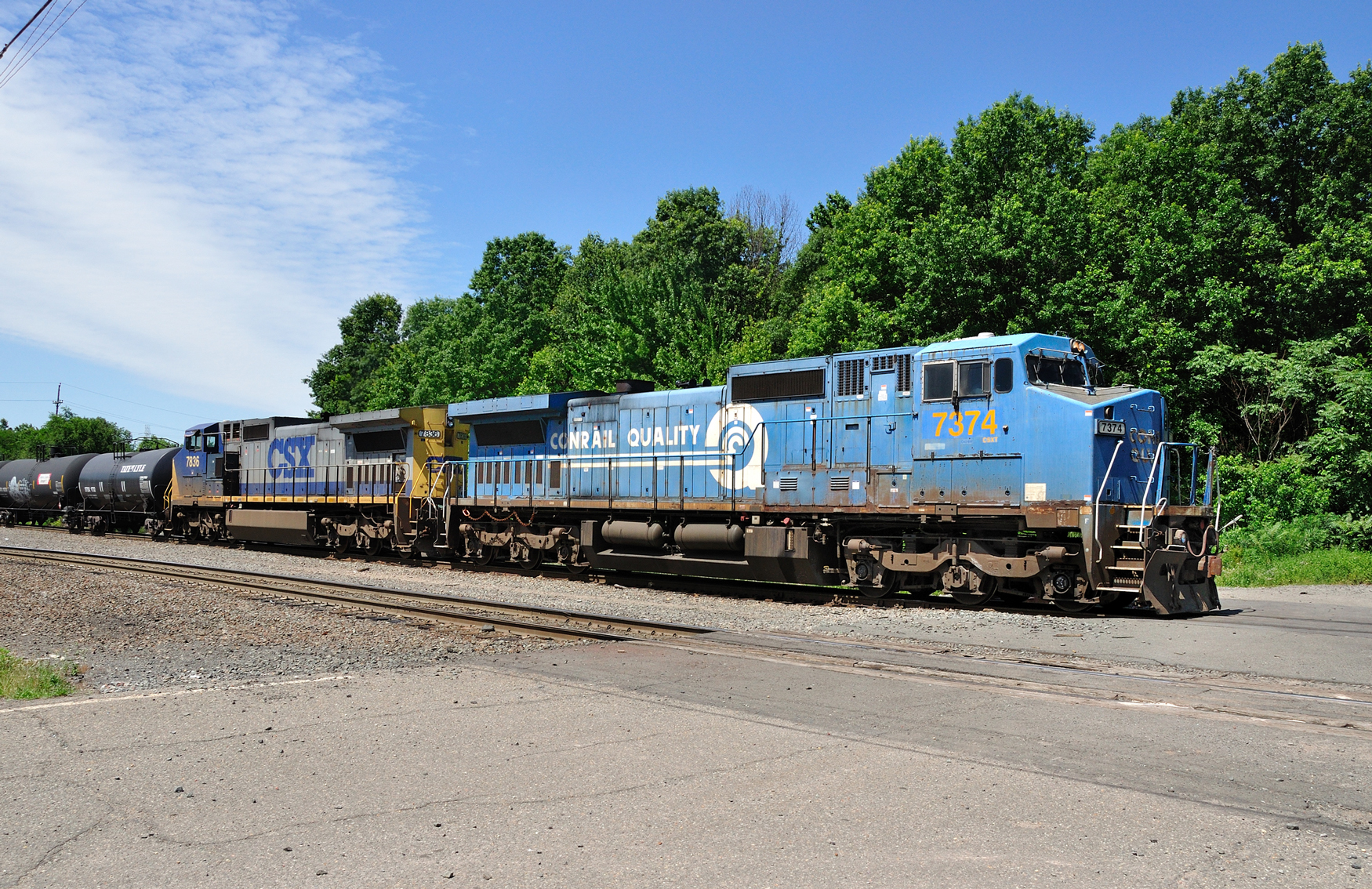 Click on the image to display it at a larger size. Use your browser's Back button to return to this page.