Since new rock-fracturing techniques were introduced in 2008, there has been a boom of crude oil production from the Bakken Formation in North Dakota, and, in fact, they are now the Number 2 oil producing state in the US, behind Texas and in front of, yes, Alaska. Unit oil trains run almost daily to facilities across North America, now to include New Jersey. Here, one of the first crude oil trains destined for NJ has arrived in Westville on April 3, 2012, keeping it's Canadian Pacific run-through power all the way from the upper-midwest, over Norfolk Southern's Harrisburg Line (original CP symbol 614, to NS 64Z once in Harrisburg), and eventually into Camden, NJ, where Conrail Shared Assets crew YPCA-05 relieved the NS road crew. Due to capacity limitations, the crew left the rear half of the train in Camden's Pavonia Yard and proceeded south 6.1 miles to Sunoco's Eagle Point storage facility in Westville. The following day would see the remainder of the train delivered, and the empties then collected for forwarding back west. Domestic oil production/transportation/storage/usage is a very welcome sight, and will hopefully lessen, at least to a small degree, our dependence on foreign produced oil. It is good to see two North American railroads working together to bolster our economy, and we wish them the best to keep the New Jersey-North Dakota connection viable for years to come.
Image recorded on April 3, 2012 by John Danielson.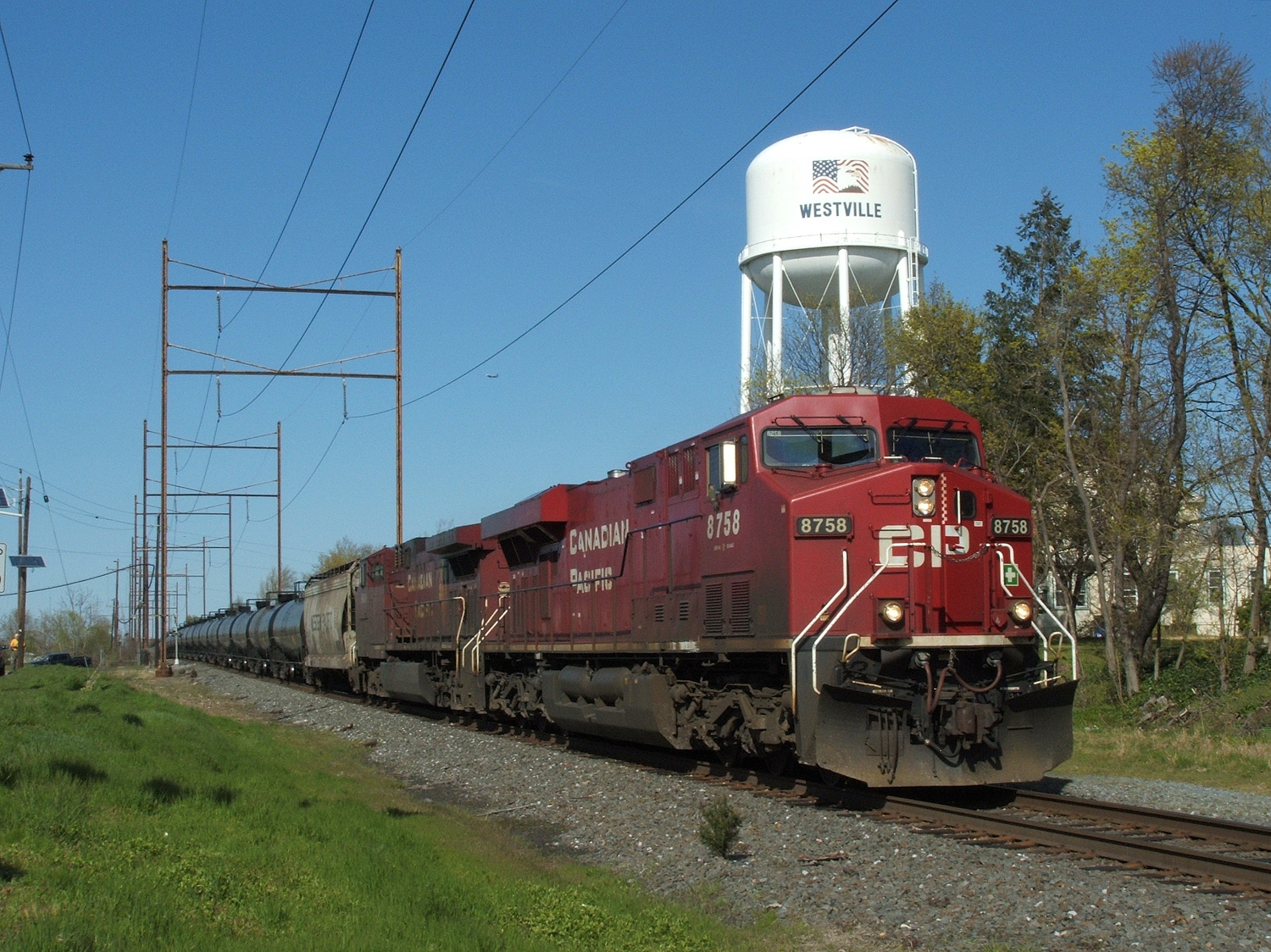 Click on the image to display it at a larger size. Use your browser's Back button to return to this page.