On a spectacular early spring day, with temperatures in the mid 70's, Norfolk Southern train 213 negotiates the long, sweeping S-curve past the remnants of the old Bethlehem Steel steel mill in Bethlehem, Pa., on the NS Lehigh Line.
Adding a bit of color to this Easter weekends festivities are Union Pacific locomotives 7732 (GE AC45CCTE) and 3913 (EMD SD70M) assisting NS 9478 (GE C40-9W) in their journey across eastern Pennsylvania.
Image recorded April 3, 2010.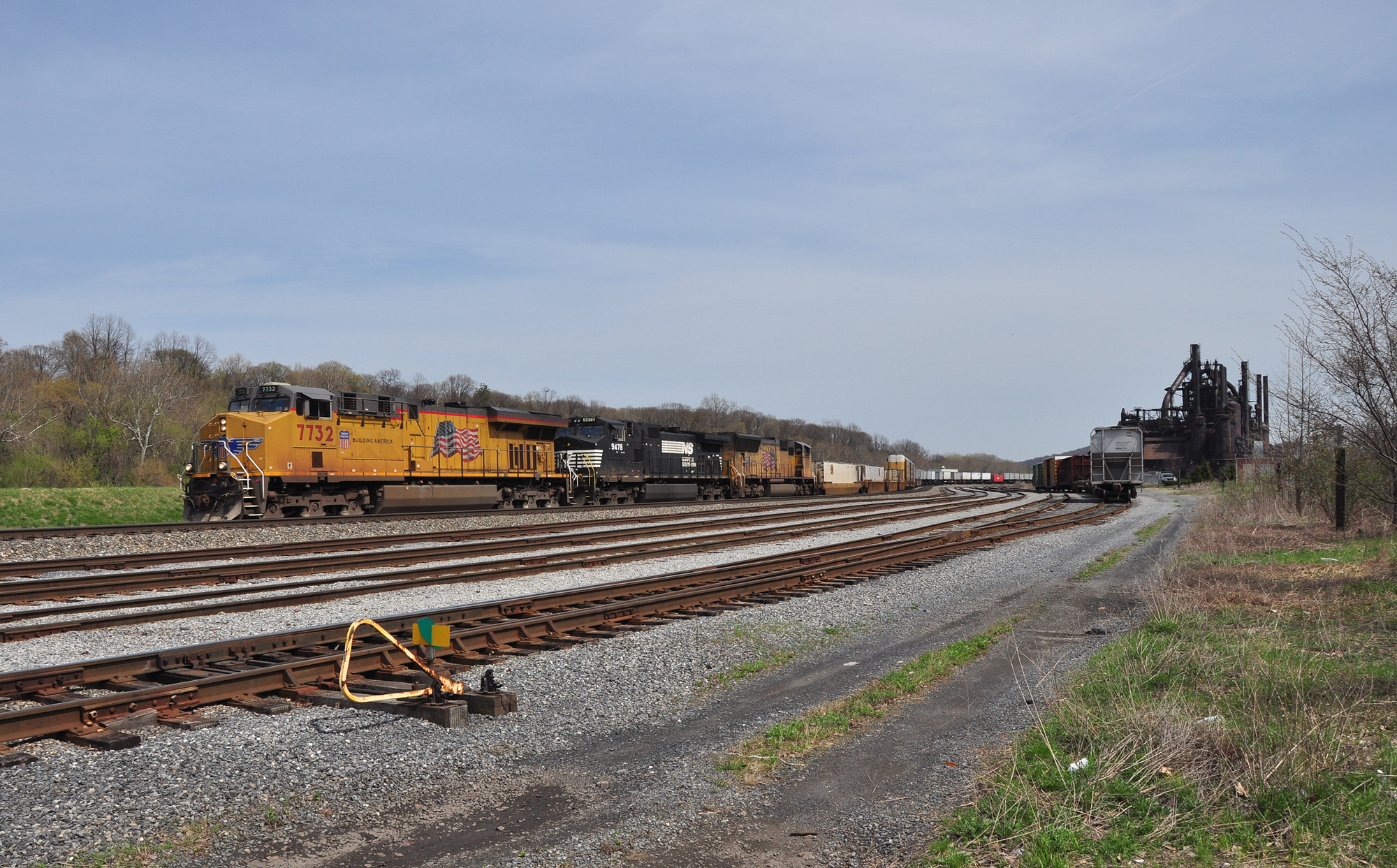 Click on the image to display it at a larger size. Use your browser's Back button to return to this page.