One of the daily eastbound intermodal trains on the Norfolk Southern Lehigh Line is train 22V, seen here in Bethlehem, Pennsylvania. NS 9890 and 9964, both General Electric C40-9W's, look much better now than they did when they were delivered in late 2004 and early 2005. With NS short of road power at the time, they were pressed into service in light gray primer only, and had the appearance of 'ghosts' in the pre-dawn hours of the day.
Looking much more 'professional' today,  they head 22V as it speeds towards northern New Jersey, passing the small Norfolk Southern River Yard just east of CP BETHLEHEM.
Image recorded July 11, 2010.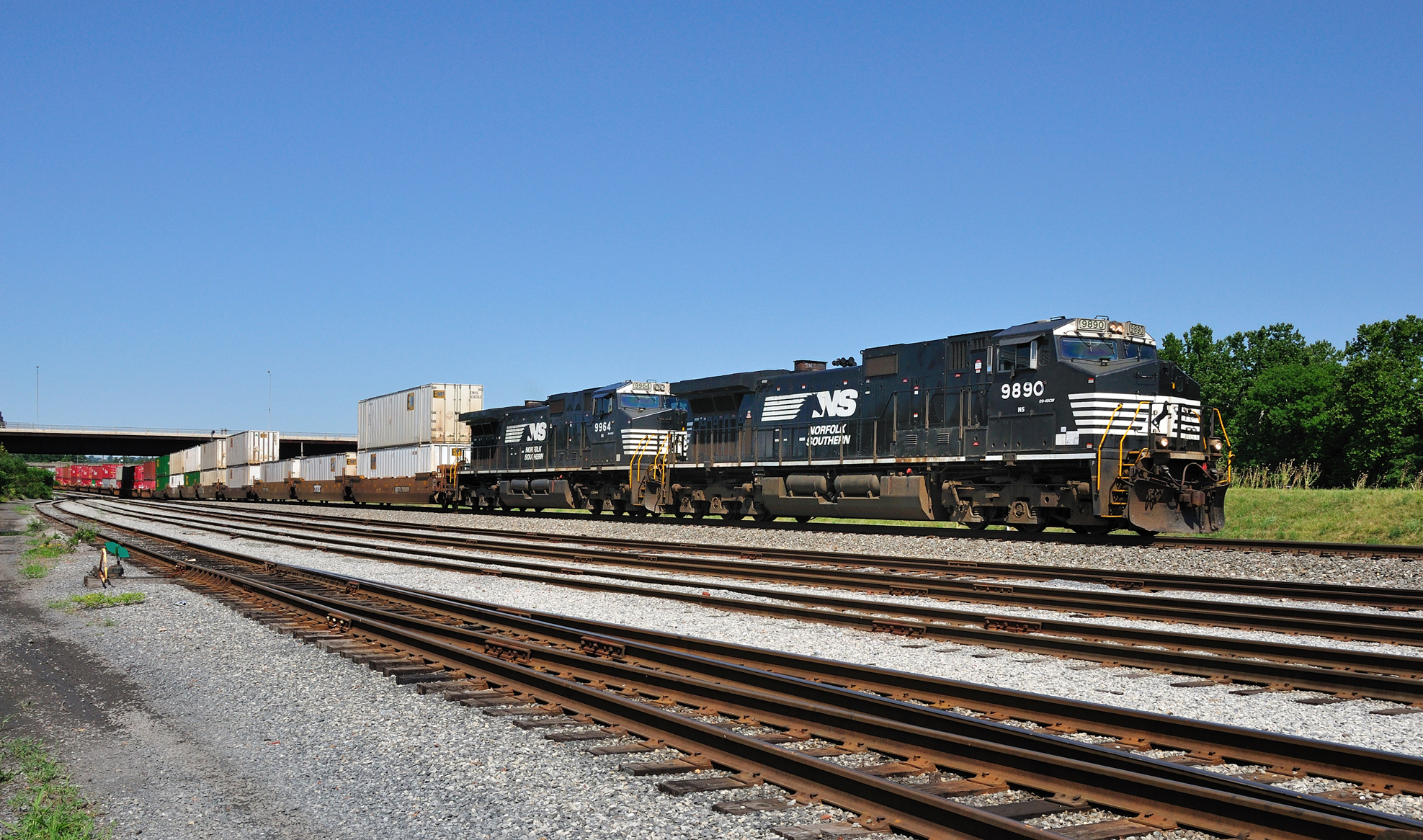 Click on the image to display it at a larger size. Use your browser's Back button to return to this page.