Traversing the bridge across the Lehigh Canal dating back to 1916, just west of CP ALLEN, Norfolk Southern train 38G begins its journey to Pavonia Yard in Camden, NJ. Today's power has a mix of GE and EMD power, with NS 2528 (SD70, blt 12/93), followed by NS 9817 (C40-9W, blt 4/04) and NS 2712 (SD70M-2, blt 12/05). With the train just assembled in Allentown Yard, the engineer will pull another 3/4 of a mile to the home signal at CP BURN to pick up his conductor, and head west to Reading on the NS Lehigh Line.
Image recorded April 24, 2010.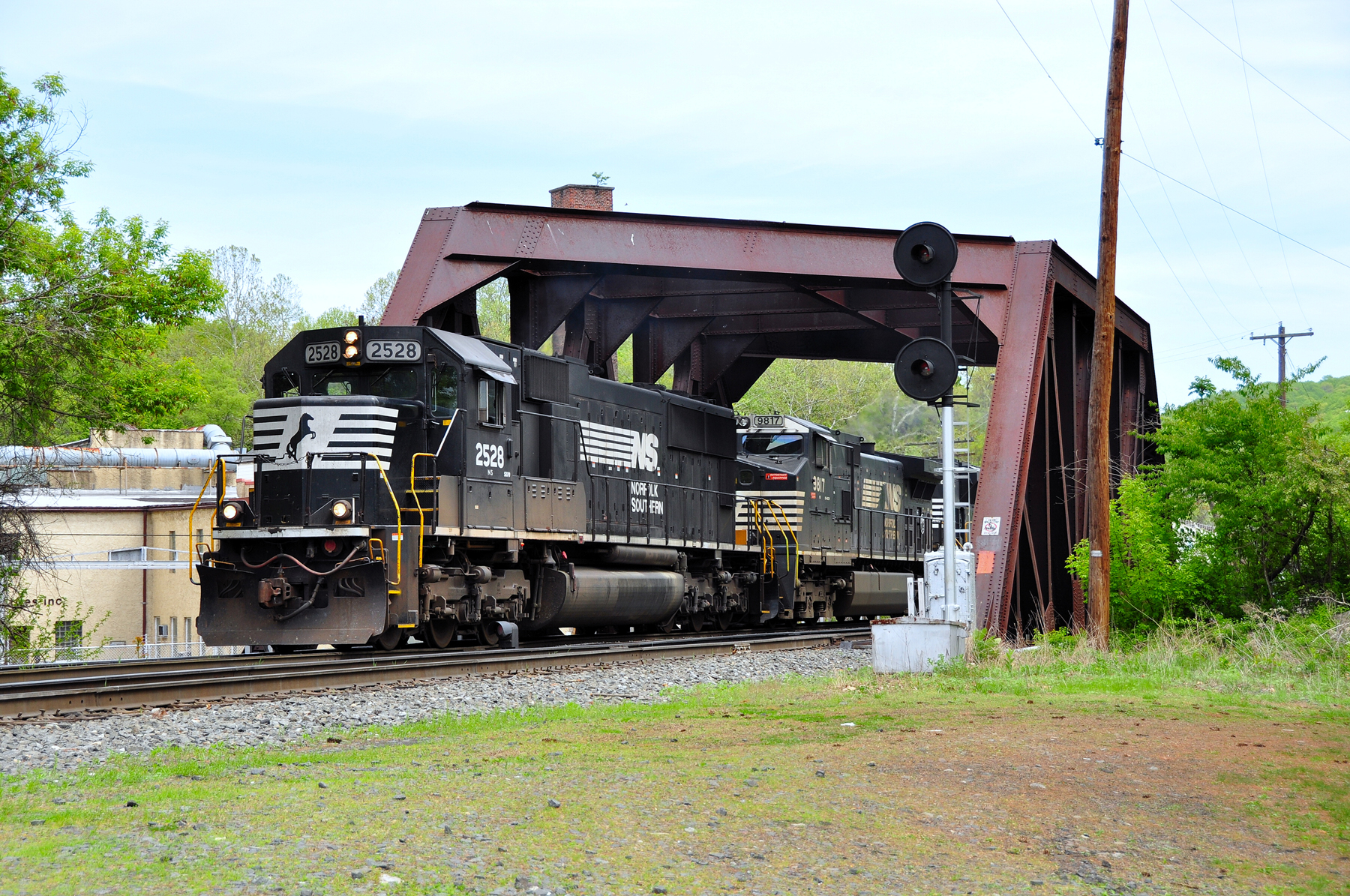 Click on the image to display it at a larger size. Use your browser's Back button to return to this page.