No, this is not an image from Chicago, nor Memphis, nor Birmingham; surprisingly, this is Allentown, Pennsylvania, on the Norfolk Southern (ex-Conrail) Lehigh Line. On this beautiful day before Easter Sunday in the northeast, the colors are indeed 'in bloom', as at least four grey and yellow Union Pacific units will pass through Allentown on this warm spring day.
Here at the west end of Allentown Yard at CP BURN we have NS train 19G with UP 5255 (AC45CCTE) and UP 4799 (SD70M) waiting on the conductor to climb aboard & head west, and NS train 11J with NS 9669 (C40-9W) and NS 9029 (C40-9W) slowing to a stop for a recrew. The van will arrive within minutes with both the 19G conductor and the new 11J crew; with it's empty auto-rack consist, 11J will get the nod first, followed by the lengthy and slower moving 19G.
Image recorded April 3, 2010.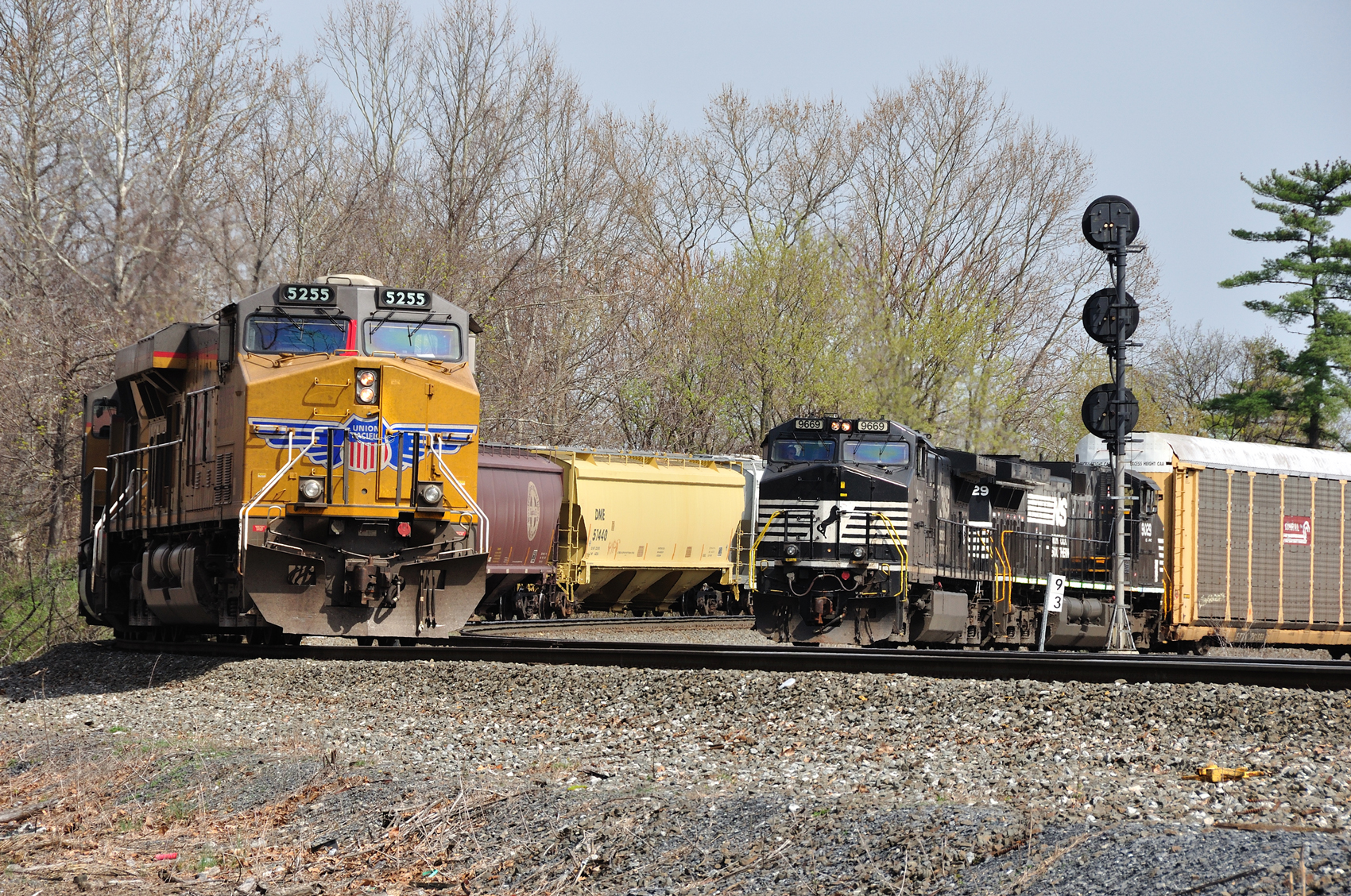 Click on the image to display it at a larger size. Use your browser's Back button to return to this page.