Sitting in the shadows of the giant, and unfortunately dormant, Bethlehem Steel mill in Bethlehem, Pennsylvania, Norfolk Southern local H74 pauses on track 2 in River Yard, awaiting paperwork for the 'dangerous' loads in the train before departing for the much larger Allentown Yard, a major classification facility on the NS system. Two large General Electric C40-9W  locomotives  (#9398 & #9362) are in charge of the short 'transfer' run, a procedure not uncommon to see in the Bethlehem area.
As seen from left in this image: the 'layoff' track, used for staging empty/loaded coal trains to and from western NJ, and any other train that may need to sit for awhile; NS Lehigh Line main 1, NS Lehigh Line main 2, then River Yard tracks 5, 4, 3, and 2.
Image recorded August 7, 2010.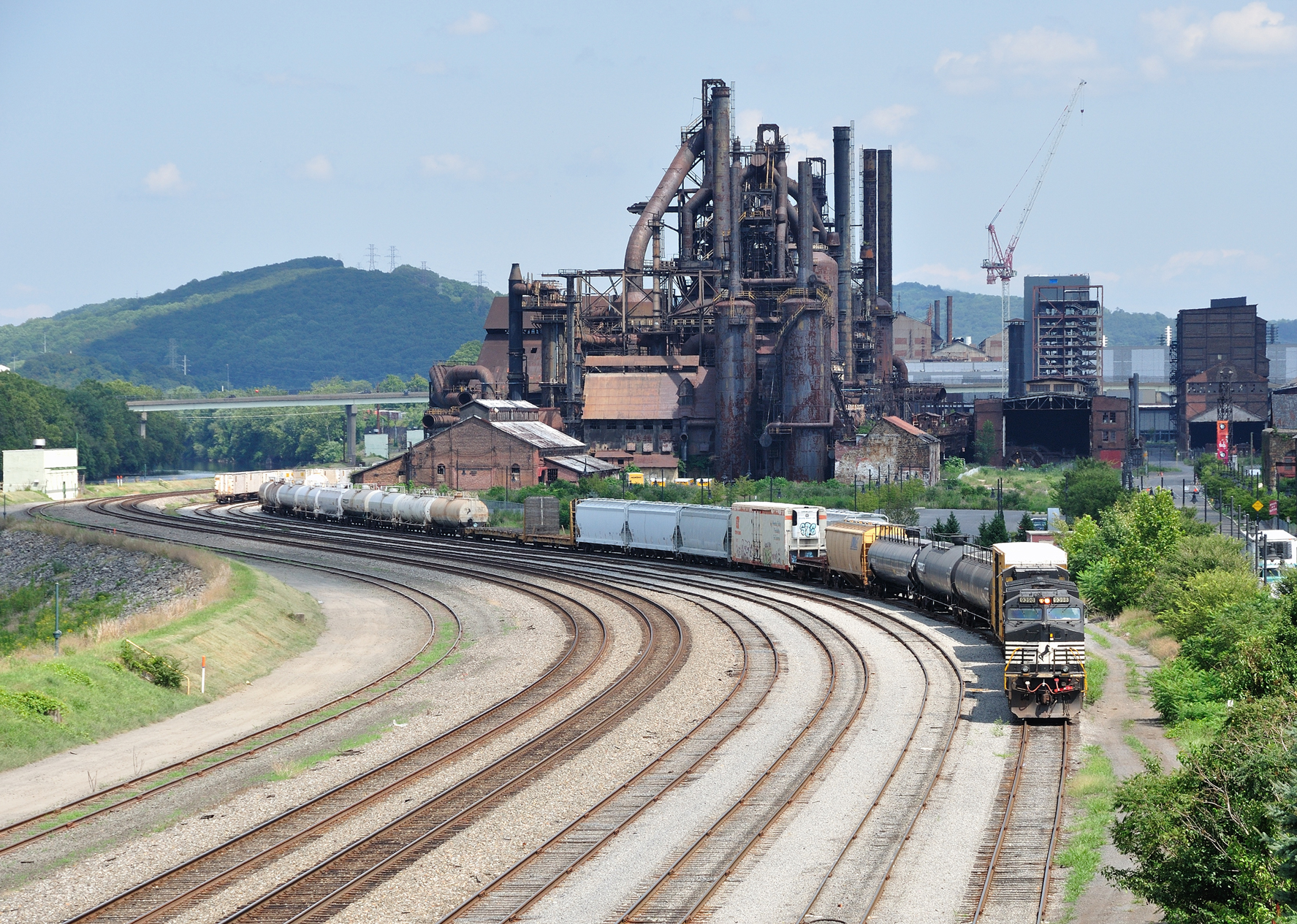 Click on the image to display it at a larger size. Use your browser's Back button to return to this page.