Under yet another beautiful blue summer sky, Norfolk Southern RoadRailer train 262 enters "3 in the River" in Bethlehem, Pennsylvania. To elaborate, just east of Norfolk Southern's large Allentown Yard in eastern Pa., sits smaller River Yard, used mainly to make set-outs and pick-ups for the Bethlehem intermodal facility, and to store cars for the locals operating out of Allentown Yard. Usually, one will not encounter much activity here, but on this particular day, River yard is nearly filled to capacity.
Eastbound NS train 22V (out of the picture, but directly ahead on track 3) was making a pick-up, while eastbound NS 262 pictured above was right behind with its RoadRailer train, with the westbound RoadRailer (an innovative mode of transportation which features standard highway semi-trailers on special railroad 'bogies' for movement over the rails) staged on track 2, ready to head in the opposite direction. After waiting patiently at CP-JU for 22V, NS 9352 (a GE C40-9W) along with NS 2684 (an EMD SD70M-2) slowly head up track 3 to deliver their consist, to be picked up by local truckers for delivery to their final destination.
Image recorded July 11, 2010.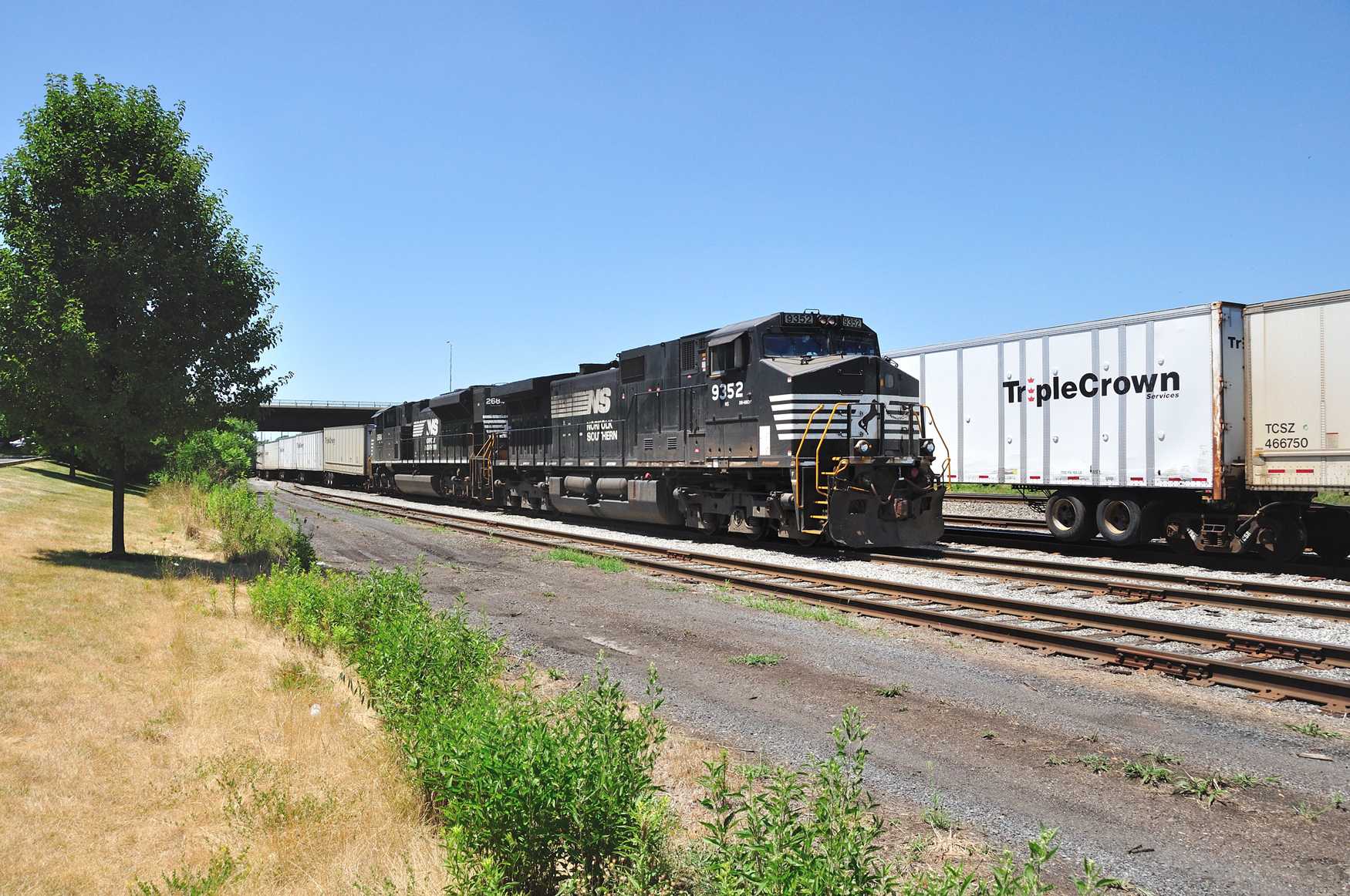 Click on the image to display it at a larger size. Use your browser's Back button to return to this page.