Some seasoned railfans lament that most new locomotives all look the same ("oh great, another friggin' widecab"), and that the hobby is not as interesting as it once was. This was especially true (until the recently unveiled Heritage Units) along the mainlines of Norfolk Southern, whose 'basic black' paint scheme and numerous GE Dash 9 locos left little to get excited about. Once in awhile, though, one will experience some good luck and encounter something a bit out of the ordinary. It's hard to plan good luck, although internet reports greatly assist; sometimes it just boils down to being in the right place at the right time.
On a beautiful Fall morning in central New Jersey, I make a withdrawal from the 'luck bank', and find an old dog leading the pack on NS train 69Q, ethanol empties just beginning their journey west for reload, as the crew transitions from the Conrail Shared Assets Chemical Coast Secondary to the Port Reading Secondary. NS 3337 was built for Conrail in June of 1977, when EMD SD40-2's were the most common mainline power for all of America's railroads. In the year 2011, these elder units are mostly used in local or yard service, or occasional mainline service for some of the smaller regional & shortline roads. To find an experienced leader on the point of a Class 1 road train on this day brought a smile to this photographers face, and thoughts of those 'damn widecabs' were nowhere to be found.
Image recorded on October 7, 2011.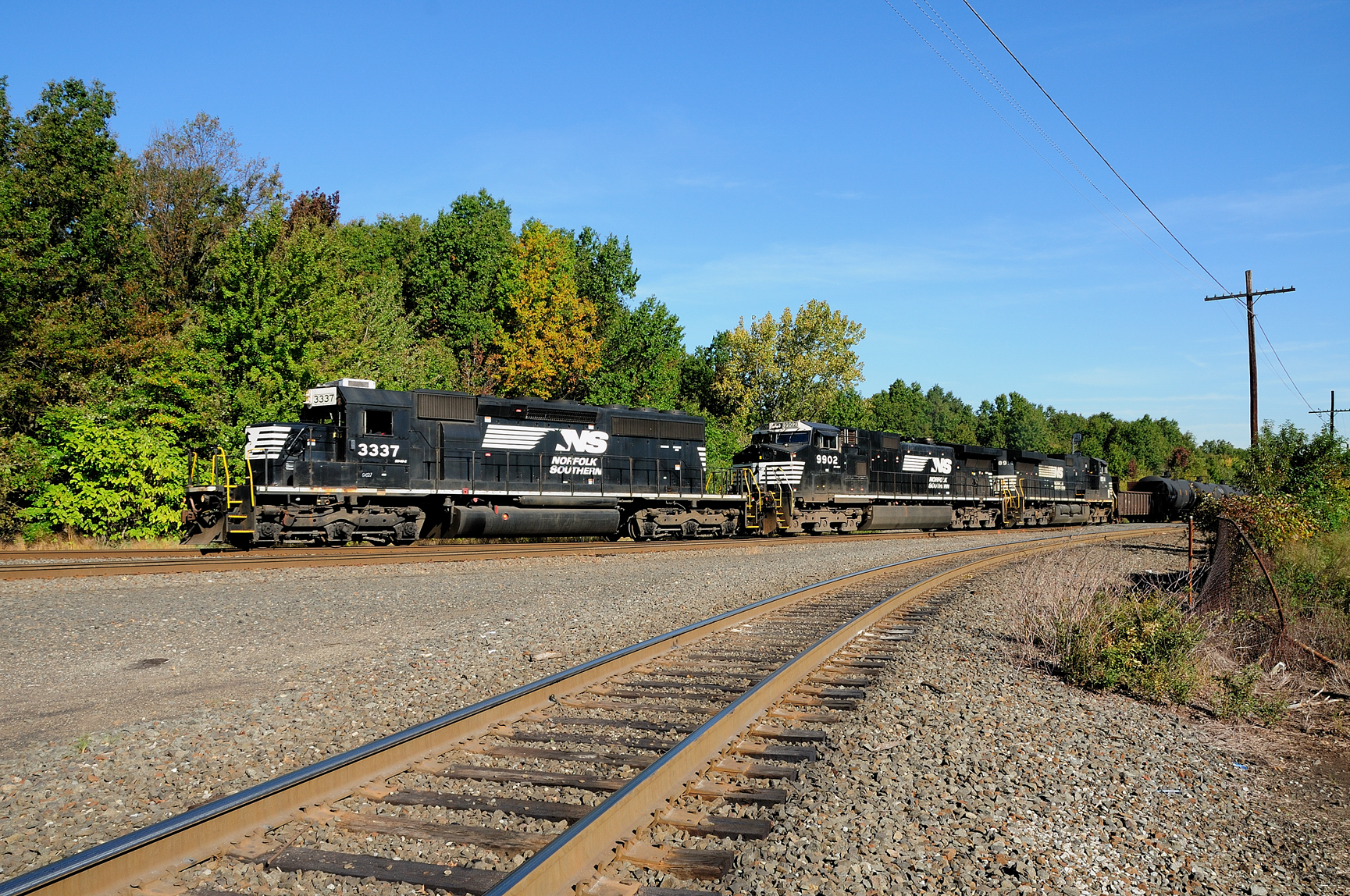 Click on the image to display it at a larger size. Use your browser's Back button to return to this page.