Norfolk Southern train 212 speeds through Manville, NJ, on the busy NS Lehigh Line, behind a lead locomotive very familiar with this area. NS 8446 is former Conrail 750, a GE C40-8W, looking good in her new livery and working today with NS 8947 (C40-9W) and NS 7533 (ES40DC). With a sizable consist of new autos and intermodal freight, this train is destined for the NS Croxton Yard in Secaucus, NJ, a little over an hour east of this location.
Image recorded April 3, 2010.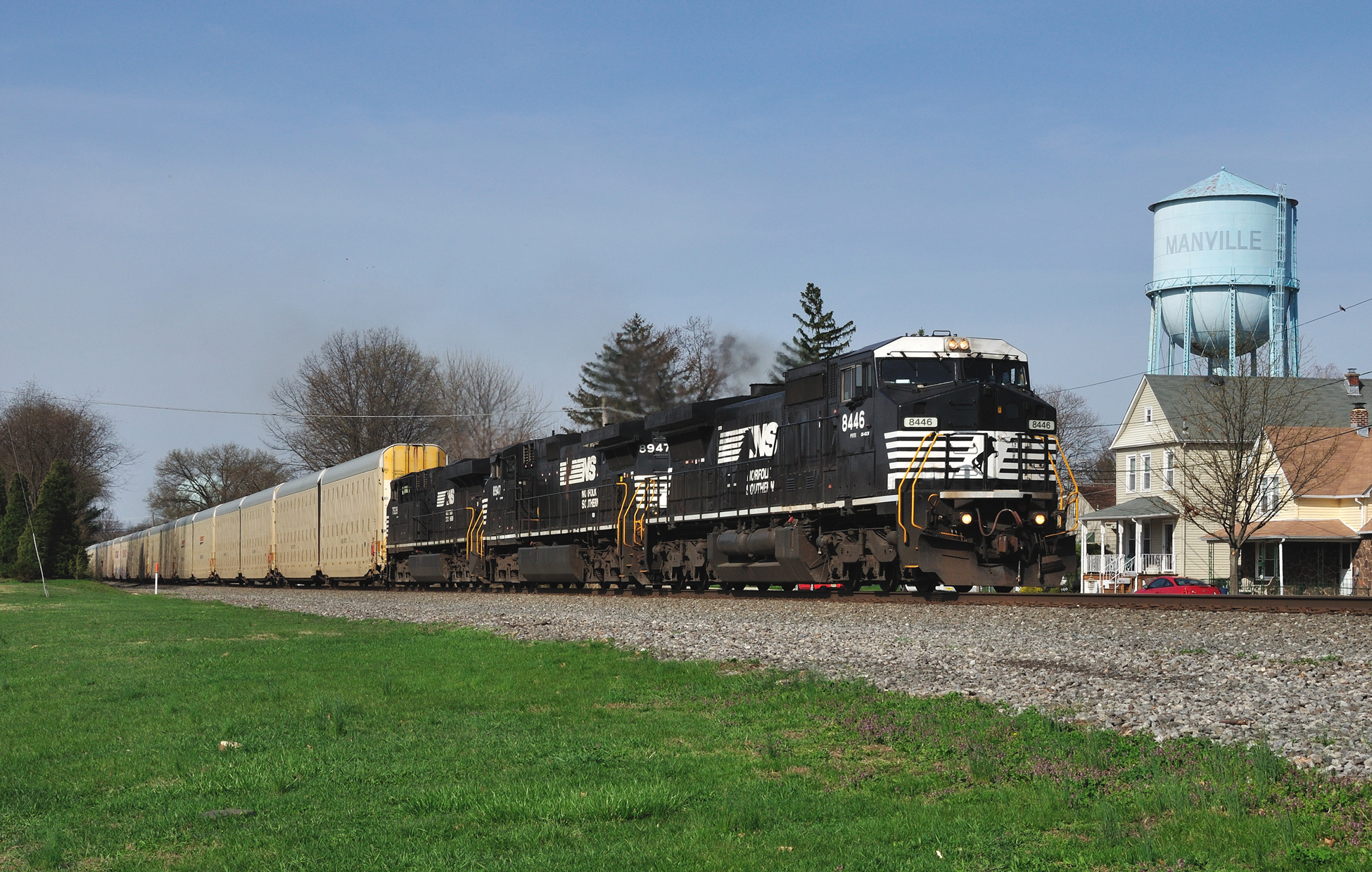 Click on the image to display it at a larger size. Use your browser's Back button to return to this page.