Norfolk Southern train 38G, with NS 7572 (ES40DC, blt 6/06) and NS 7622 (ES40DC, blt 2/07), accelerate westbound out of Allentown yard, about to cross Basin St. and pass CP-BURN on the Norfolk Southern Lehigh Line. 40 degrees Fahrenheit and no snow…in Allentown, in January? Yes, one of the most beautiful winter days in Pennsylvania in recent memory!
Image recorded January 23, 2010.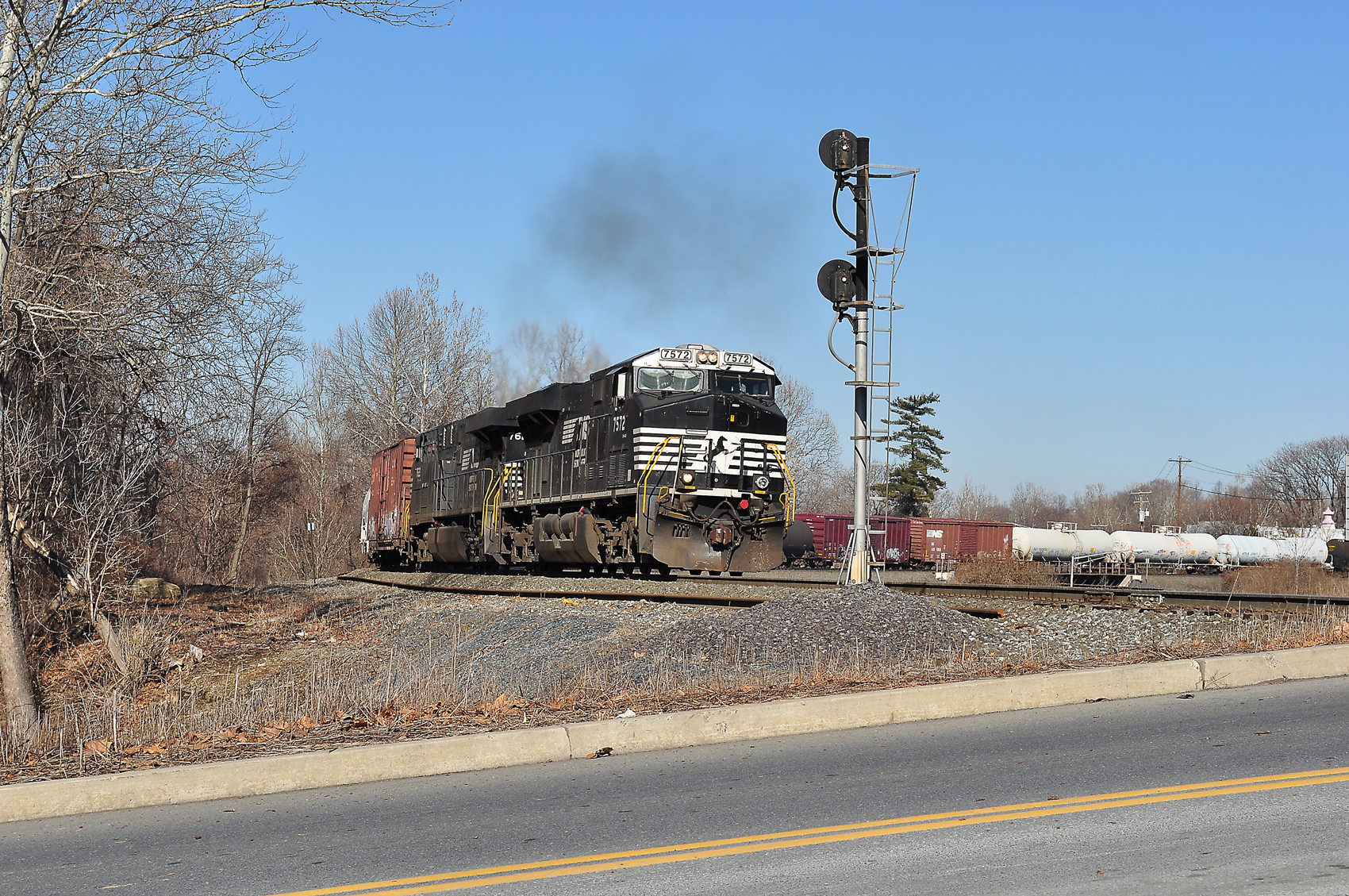 Click on the image to display it at a larger size. Use your browser's Back button to return to this page.