In what could be a scene from Altoona or Harrisburg in the 1980's, these three mainline veterans are actually getting ready to depart small Browns Yard, in Sayreville, NJ, in 2009, enroute back to Oak Island Yard in Newark. Let's go over the lineage of these great locomotives, shall we?
Still un-repainted NS 3429 started life as Kansas City Southern SD40 612 in 10/66, then came to Conrail, and was rebuilt to SD40-2 standards as #6966. NS 1701 began as Erie Lackawanna SD45-2 3670 in 1972, then became CR 6655, working many years in helper service around Horseshoe Curve, finally being rebuilt to SD40-2 specs before the Conrail split-up in 1999. The far unit is NS 3428, sister to the 3429, also starting out as a Kansas City Southern unit, #608, in 11/66, then also rebuilt to Dash-2 standards as CR 6965.
Together these units comprise 123 years of service among them!! Without doubt, and literally without argument, the ElectroMotive Division of General Motors built the most dependable and longest-lasting diesel electric locomotives in the world from the 1950s through the 1980s.
Image recorded August 16, 2009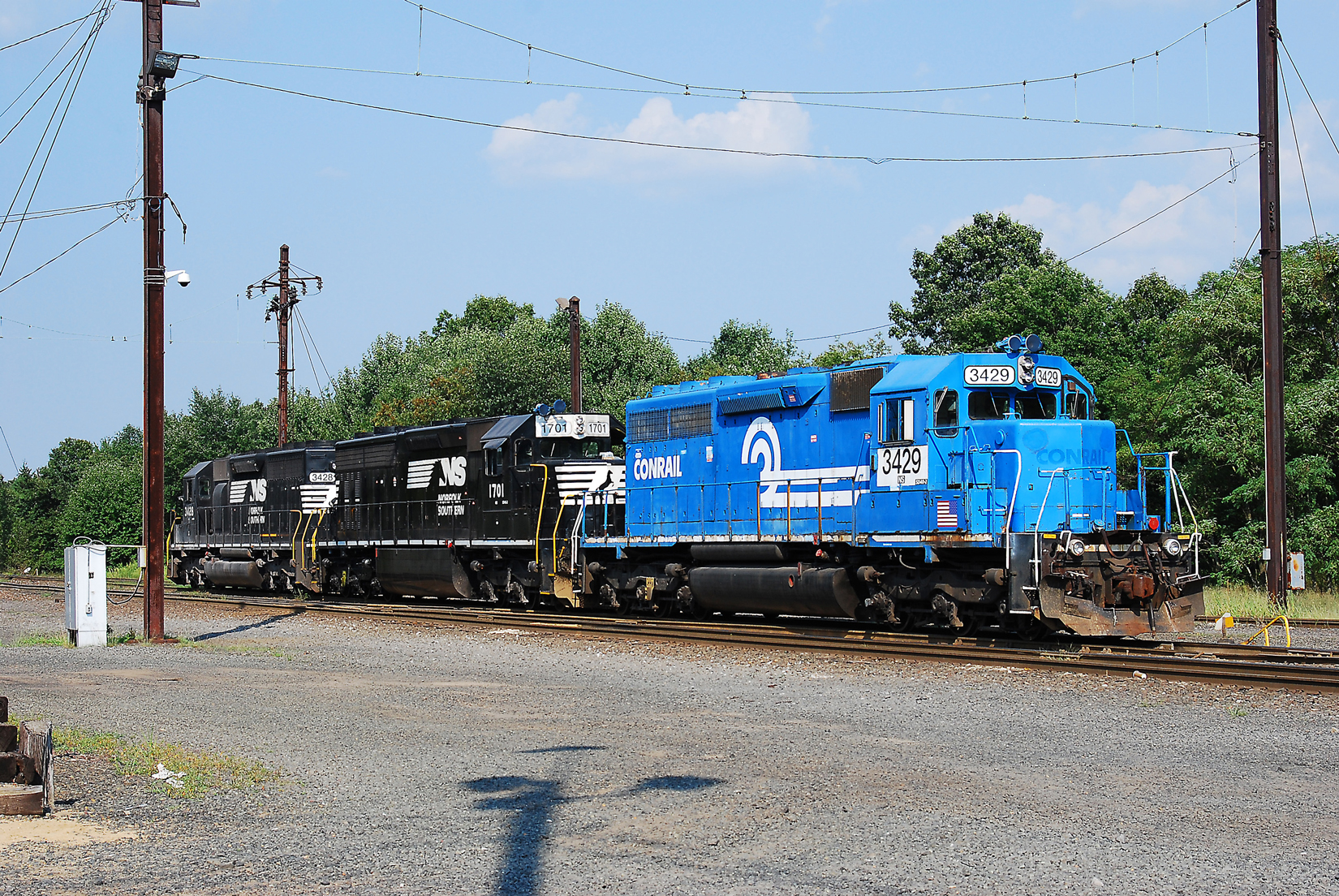 Click on the image to display it at a larger size. Use your browser's Back button to return to this page.