With the frequent unit ethanol trains arriving in NJ from the midwest, locomotives from other railroads are commonly seen on the Conrail Chemical Coast Secondary,  which is just a few miles from the Atlantic Ocean. Today is no exception, as the power from yesterday's Norfolk Southern train 68Q traverses the 'Hess' crossovers in Port Reading, NJ, for a reverse move into the CSAO Port Reading Yard, until a crew is called to take an empty train back west.
Today's lashup is interesting for two reasons; first of all, Burlington Northern Santa Fe C44-9W 4412 is a welcome splash of color in NJ (considering the 'basic black' of the NS fleet), and secondly, a four-axle unit is part of todays lineup. The unit ethanol trains almost always get six-axle power assigned to them, but here we see a GP40-2 (NS 3045, ex-CR 3355, blt 3/79) sandwiched by two big GE units, with the leader being NS C40-9W 9365.
Image recorded August 18, 2010.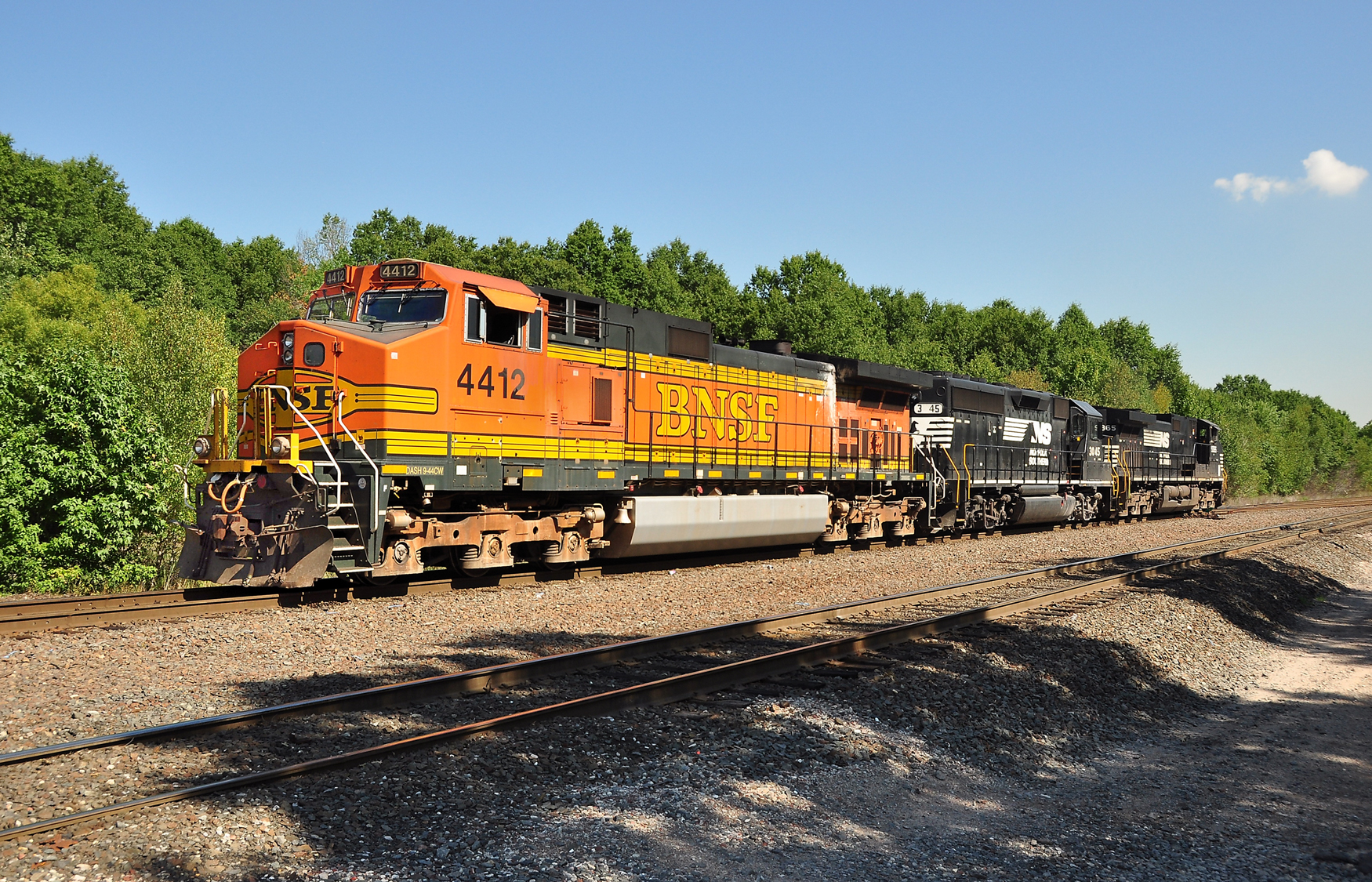 Click on the image to display it at a larger size. Use your browser's Back button to return to this page.