One never knows what power will bring the daily ethanol trains from the midwest to the shores of central New Jersey, and this day was one of those good days to be trackside. Adding a splash of color to the Conrail Shared Assets Chemical Coast Line are representatives from the Iowa, Chicago & Eastern, which is actually now part of the Canadian Pacific Railway as part of CP's Dakota, Minnesota & Eastern subsidiary. IC&E and DM&E locos were never seen in this region before 2009, but since then, the handsome blue & yellow units make an appearance almost monthly in this area. Since the ethanol process involves corn, it makes sense that units from the railroads that serve the midwest will make their way eastward, assisting NS and CSX in moving the hundreds of trains to this region every year.
With NS C40-9W 9825 leading the train, we see ICE 6407, an SD40-2 originally built for the Missouri Pacific Railroad in April of 1980, and ICE 6411, an SD40-2 built for the Union Pacific Railroad in February of 1979. As with many of the DM&E and IC&E locomotives, the 6407 pays tribute to one of the cities & towns along the regional carriers route in the states of Minnesota, Iowa, Illinois, Wisconsin and South Dakota, in this case the 'City of Clinton', Iowa, seen under the road number on the side of the cab. These two units will not spend much time on the Jersey Shore, as it is normally 'in one day, and out the next' for the ethanol trains, but it was good to see a visit from some friendly out-of-town folks. Ya'll come back, ya' hear?!
Image recorded September 23, 2010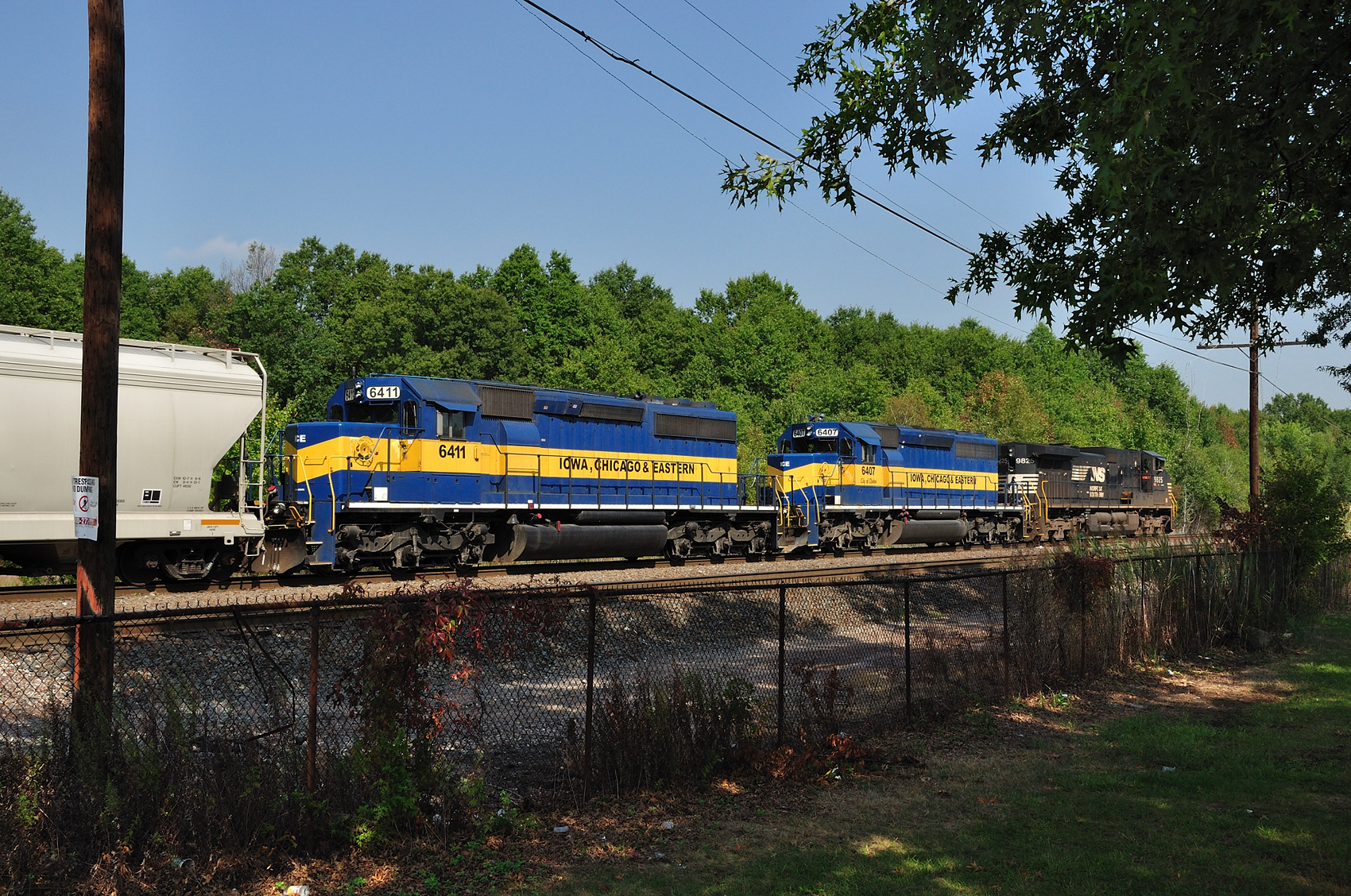 Click on the image to display it at a larger size. Use your browsers Back button to return to this page.