In a quintessential winter image, where the viewer can almost feel the cold air, Cuyahoga Valley Scenic Railroad FPA4 6771 brings the daily run into Peninsula, Ohio, for a station stop on this frigid February day.
The CVSR operates approximately 51 miles of ex-B&O trackage in the Cuyahoga Valley National Park in central Ohio, stretching from Independence (just south of Cleveland) southward, through Akron and down to the town of Canton; they keep pretty busy here, operating 5 days a week for most of the year, and operating seasonal 'specials' for the multitude of tourists and locals alike. This line has a long & storied past; trains first travelled along this route in the year 1800!
CVSR 6771 is an Alco FPA4, built in 1958 for passenger operations on the Canadian National Railway, and looks very much at home here, playing in the snow not too terribly far from where she started out, some 52 years ago.
Image recorded February 6, 2010, by Fred Stuckmann.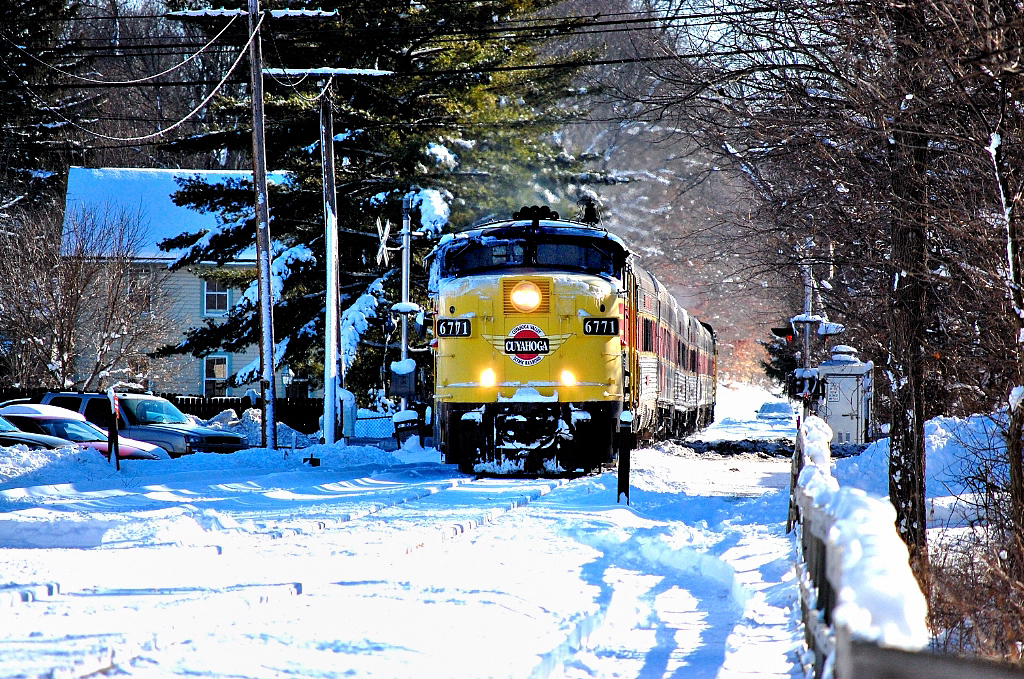 Click on the image to display it at a larger size. Use your browser's Back button to return to this page.