Oh, what a brutal winter it was! The winter of '09/'10 was the worst on record for New Jersey, but, in the words of the rock group Aerosmith, "trains kept a rollin' all night long", and all day long for that matter. On a frigid February afternoon, we find Conrail Shared Assets symbol OI-16 heading south on the CSAO Chemical Coast Secondary, passing over the drawbridge at CP-RH in Carteret, NJ.
To the right in this image we see the Port Reading Yard track (aka the 'east siding'), with the switch for the Carteret Industrial Track beside the lead unit. To the left, we have the 'west siding', used mainly to stage the daily unit ethanol trains from the midwest, destined for the numerous refineries in the immediate area. Also of interest here is the way the bridge painters worked around the old 'Conrail' logo, seen just above the train.; we appreciate their regard for the former, but also current (in a smaller capacity), operator of these rails.
The crew aboard CSX 8829 (ex-CR 6433, blt 9/77), with CSX 8886 (ex-CR 6661, nee EL 3676, blt 11/72) assisting, has the heat turned up, I'm sure, to high as they make their way down to Port Reading yard, just a mile and a half away, for a set-out before continuing further south to Browns Yard in Sayreville.
Image recorded February 14, 2010.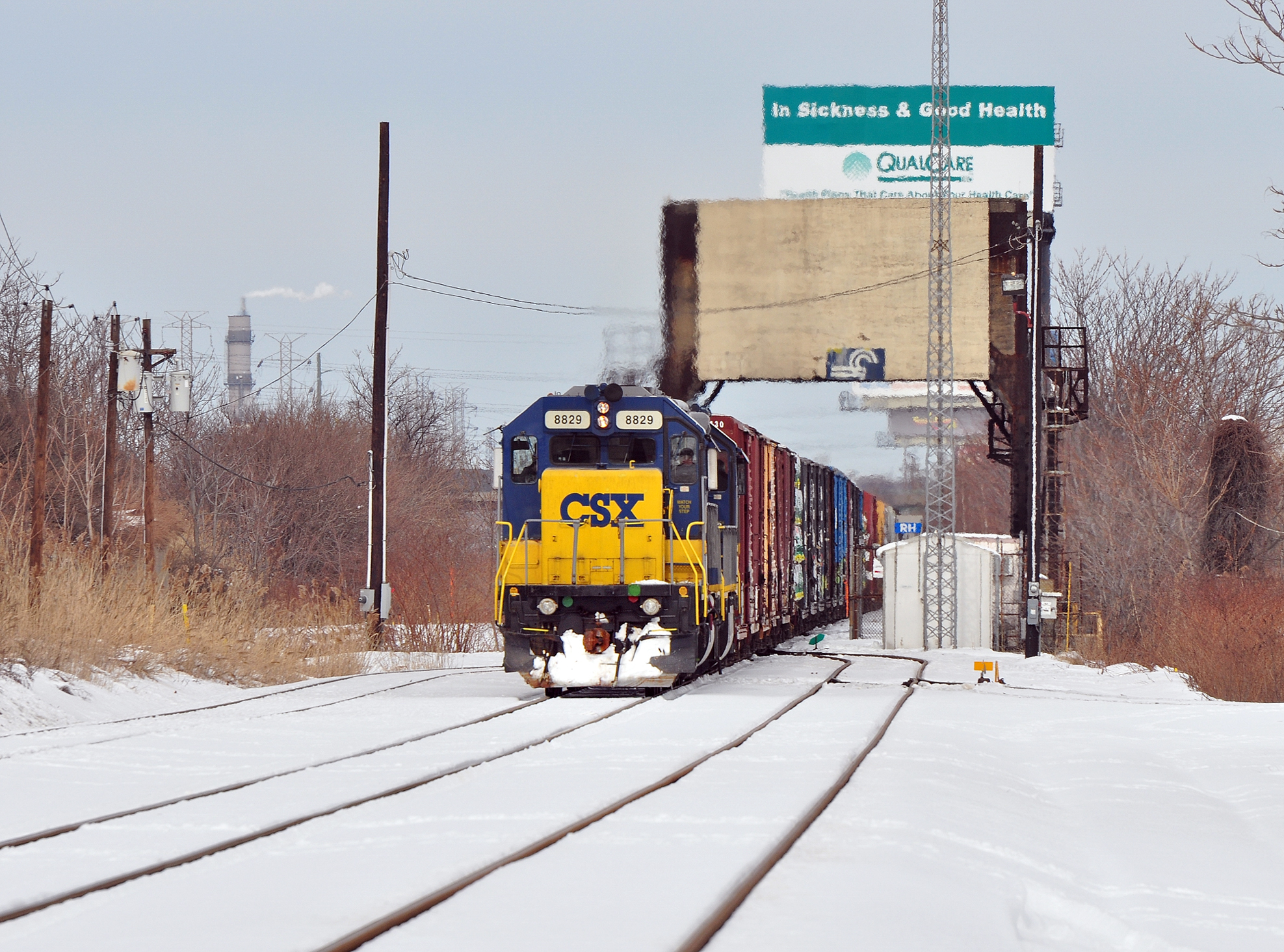 Click on the image to display it at a larger size. Use your browser's Back button to return to this page.