With Conrail Blue hard to find in the year 2010, some 11 years after the Consolidated Rail Corporation breakup, and with only a small percentage of the Conrail fleet ever painted in the 'Conrail Quality' scheme, it was with great surprise, and much delight, to find on this day not one, but two Blue 'CRQ' units working small, but busy, Port Reading yard in Port Reading, NJ, on the Conrail Shared Assets Operations Chemical Coast Secondary.
This is "Shared Assets" territory, where CSX and Norfolk Southern both supply power to serve the customers of the central and northern New Jersey area, so that some semblance of competition is preserved in this very busy market. Here we see CSAO yard job PR-6 switching the yard with veteran power, with NS GP38-2 5281 (ex-CR 8078, nee-PennCentral 8078, blt 2/73) and CSX GP40-2 4428 (ex-CR 3345, blt 6/78) easily handling the assignment for the crew on this beautiful spring day.
Image recorded June 2, 2010.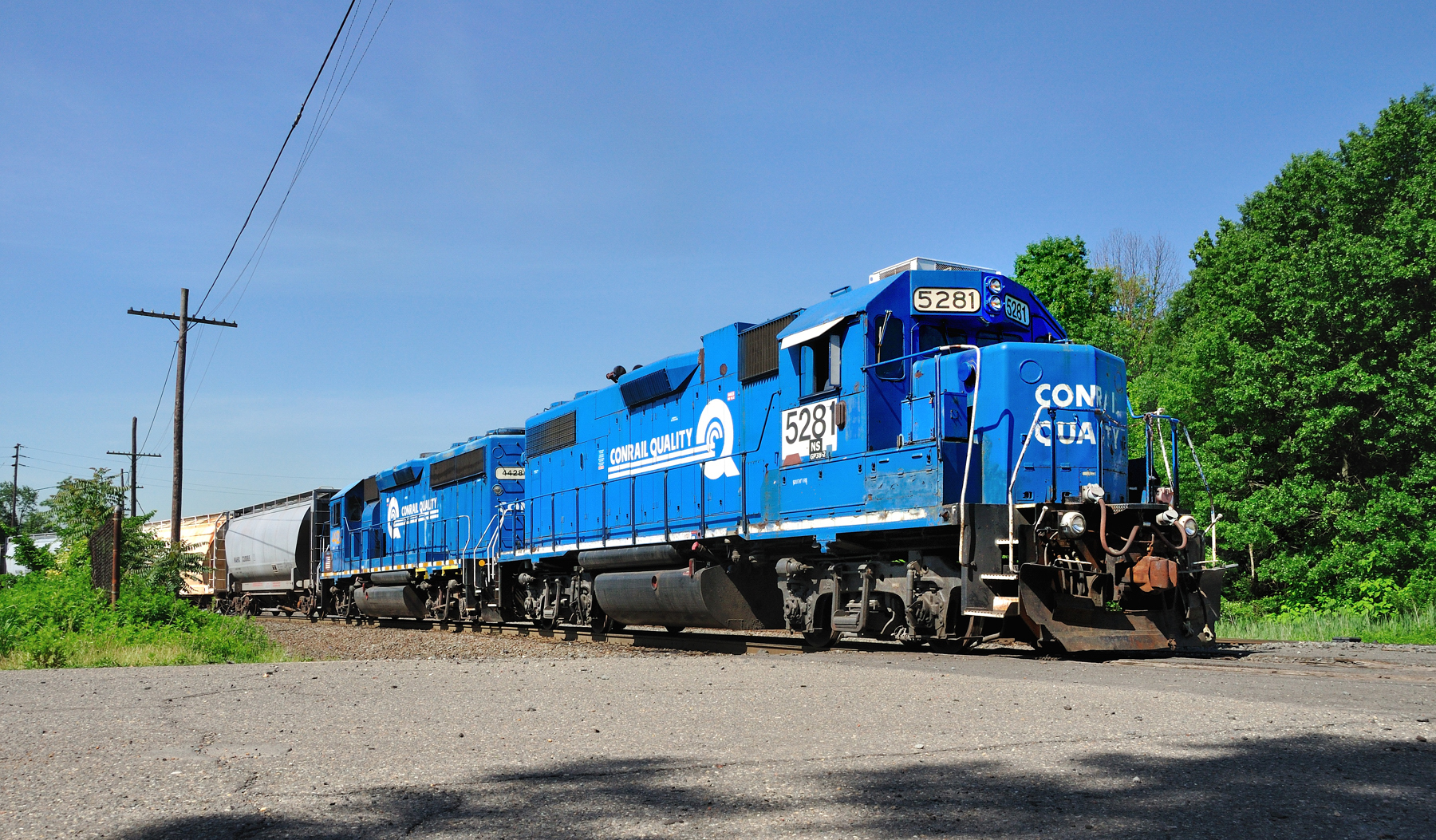 Click on the image to display it at a larger size. Use your browser's Back button to return to this page.