As you can see, power from almost any North American Continent Class 1 railroad can be seen on the daily unit ethanol trains arriving in New Jersey (yes, there was a Ferromex unit sighted in 2011!). In this scene, we find local Conrail Shared Assets crew PR-19 in charge of two Canadian National units, as they shove south (away from the camera) to begin off-loading; CN units were once very rare here, but they have been making an almost monthly appearance this year and are a welcomed splash of color in this area. With modern horsepower on the head-end,  CN 2561, a GE C44-9W, and CN 5707, an EMD SD75I, supply 8,700 horsepower to move the approximately 2.4 million gallons of product in this train; by far the most efficient manner of transportation for bulk commodities such as this, without spending billions of dollars for pipelines across hundreds or thousands of miles.
Image recorded June 14, 2011.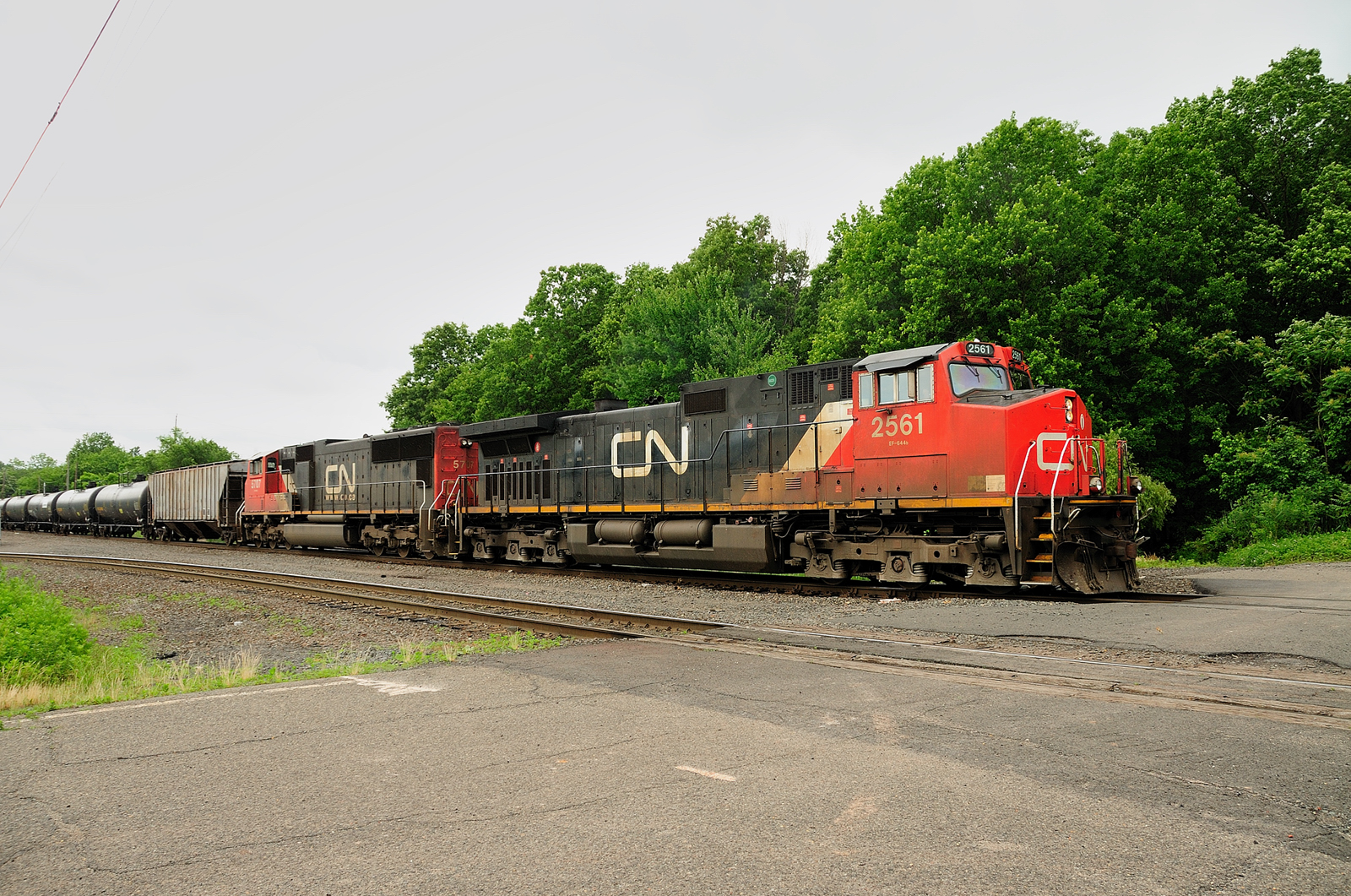 Click on the image to display it at a larger size. Use your browser's back button to return to this page.