Foreign power has been common on Norfolk Southern movements in New Jersey in this cold and snowy winter of '09/'10. With the white stuff finally melting away just last week, a western visitor shines in the late winter sun on the NS Lehigh Line, as UP 7884 (ES44AC, blt 3/08) is on the point of NS 212, seen passing the New Jersey Transit Bound Brook passenger station. This train is traversing the last miles of its journey, with Croxton Yard in Secaucus, NJ, less than a hour away.
Image recorded March 6, 2010.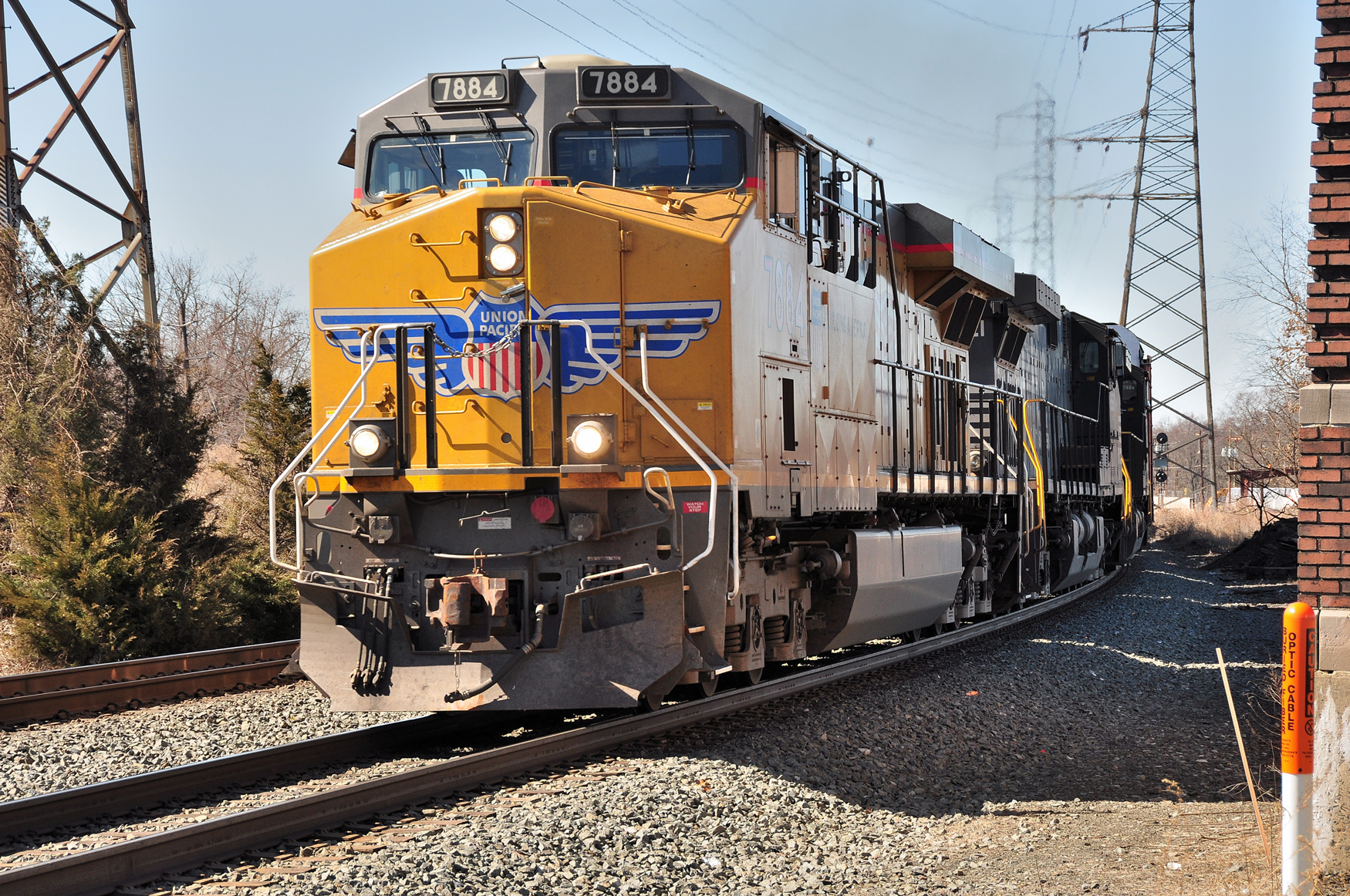 Click on the image to display it at a larger size. Use your browser's Back button to return to this page.