On a gorgeous winter morning in New Jersey (one of the few good days in this very cold & snowy season), Norfolk Southern unit ethanol train 68Q enters the Conrail Chemical Coast Secondary from the CR Port Reading Secondary at Port Reading, NJ. This line in central New Jersey is just a very short distance from the Atlantic Ocean, and the major deep water ports of Newark and Elizabeth. The 'Chemical Coast Line'  is named after the numerous oil refineries and storage facilities located in this part of the state. This train carries tens of thousands of gallons of ethanol, produced in the US corn-belt, to be used in the production of automotive fuel by the local refineries in the area. Today's train has Norfolk Southern 9376 (C40-9W) and western visitor Burlington Northern Santa Fe 658 (C44-9W) capably in control on Conrail Shared Assets trackage.
Image recorded January 16, 2010.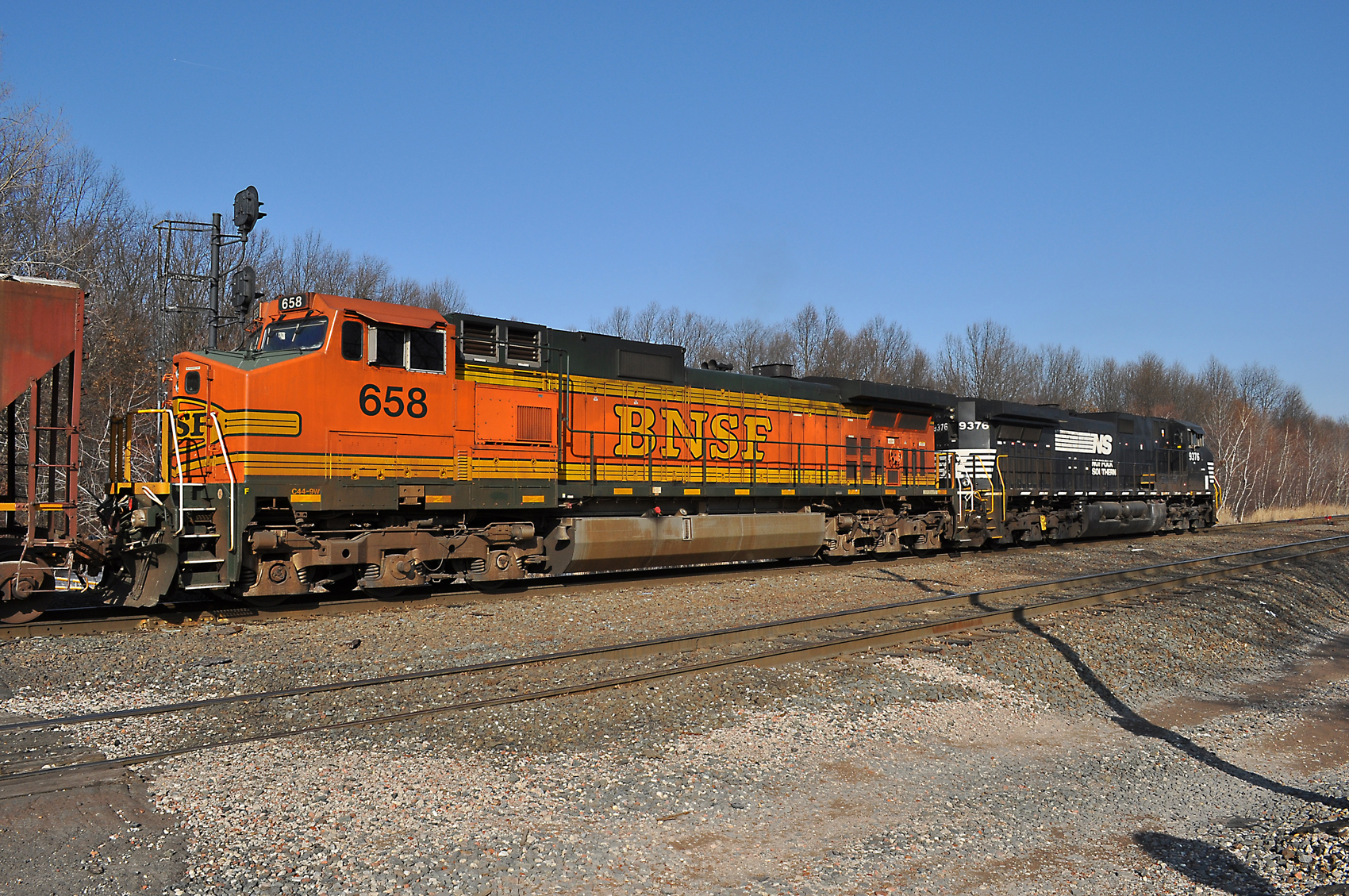 Click on the image to display it at a larger size. Use your browser's Back button to return to this page.