Staged and ready to head west to hopefully warmer weather, these two Burlington Northern Santa Fe units sit in extremely cold Carteret, NJ, on the Conrail Chemical Coast Secondary, awaiting a fresh road crew. BNSF 4614 and 1101 likely came east to coastal NJ on yesterdays Norfolk Southern unit ethanol train 68Q. The railroad has been expanded in this area from two tracks to three to accommodate the daily ethanol trains from the Midwest, as well as the numerous daily local freight movements to and from busy Oak Island yard, just 10 miles to the north.
Image recorded January, 30, 2010.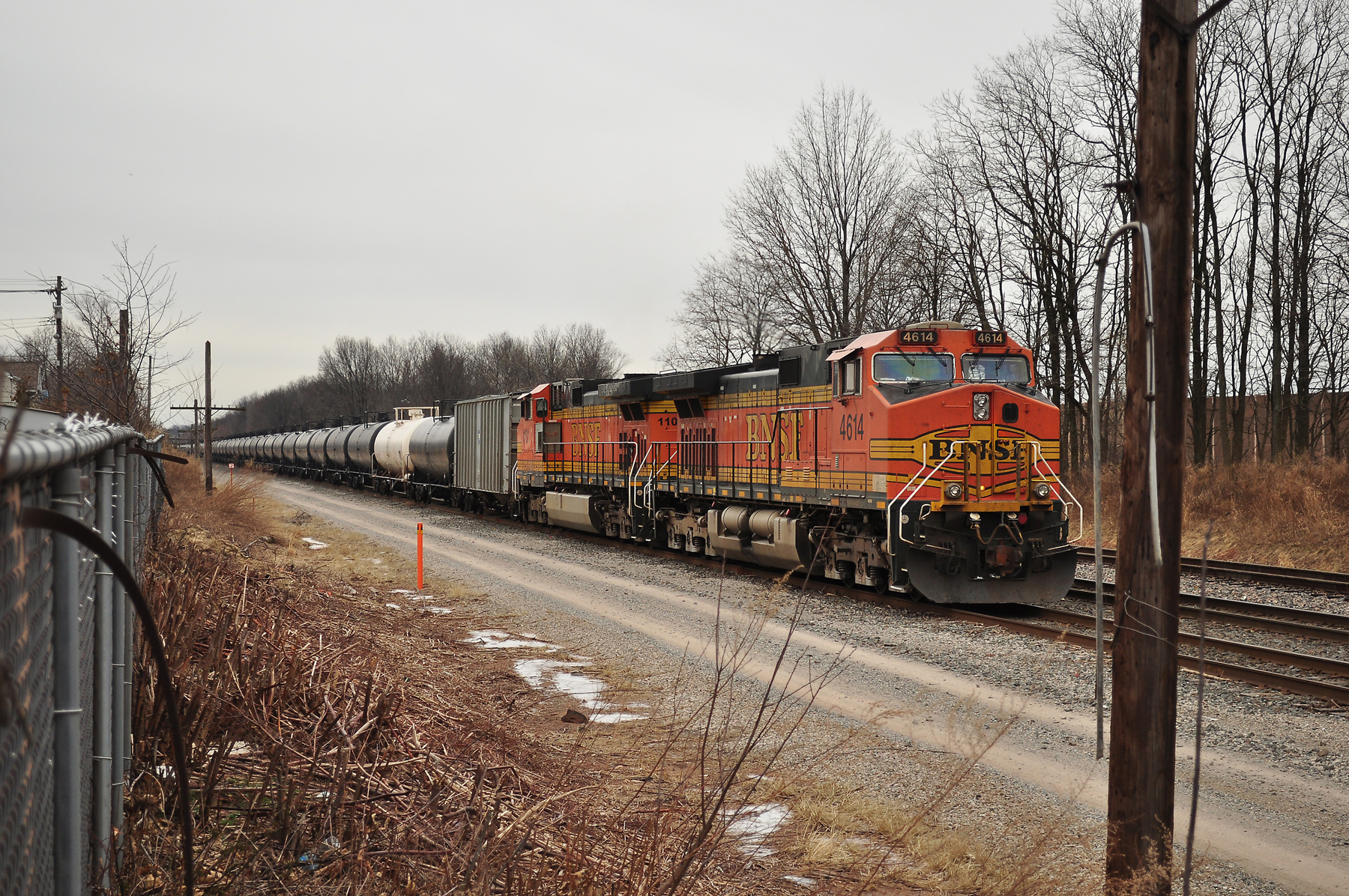 Click on the image to display it at a larger size. Use your browser's Back button to return to this page.