OK, folks, here we go again with 'what year is this?' … 1980, 1990? We know it's after the formation of Conrail in 1976, as the lead unit wears the CR colors, but EMD hasn't produced GP7's or GP9's since the early 1960s. The two modern centerbeam flat cars, whose size almost dwarfs the two locomotives, are a good indication that this photo was taken in the last 20 years. The second unit looks to be in very good condition, with new paint applied not too long ago; I wonder what colors she wore previously? Is it possible that these two units are in excess of 50 years of age?!
Well…….yes, it's possible, and you should hear these girls sing. These are two of the six units on the property of the Raritan Central Railway, serving the Raritan Industrial Center in Edison, NJ.
Now for the history….RCRY 7579, now classified as a GP10, was originally built for the Pennsylvania Railroad as PRR 7121 in June of 1957 (!), and survived the Penn Central years to become a part of the Conrail fleet, where she was retired and put up for sale. RCRY 7545, also classified as a GP10 after rebuilding years ago, was constructed for the New York Central Railroad in August of 1957 as NYC 6065, and also survived the PC and CR years to work again in the 21st century.
It's not often that I have the opportunity to photograph revenue-producing locomotives older than myself, but this is the case today, as the very efficient crew of the Raritan Central backs into their yard with two empties on a bright sunny day in Edison, NJ, in the year …………………… Two Thousand Ten.
Image recorded July 22, 2010.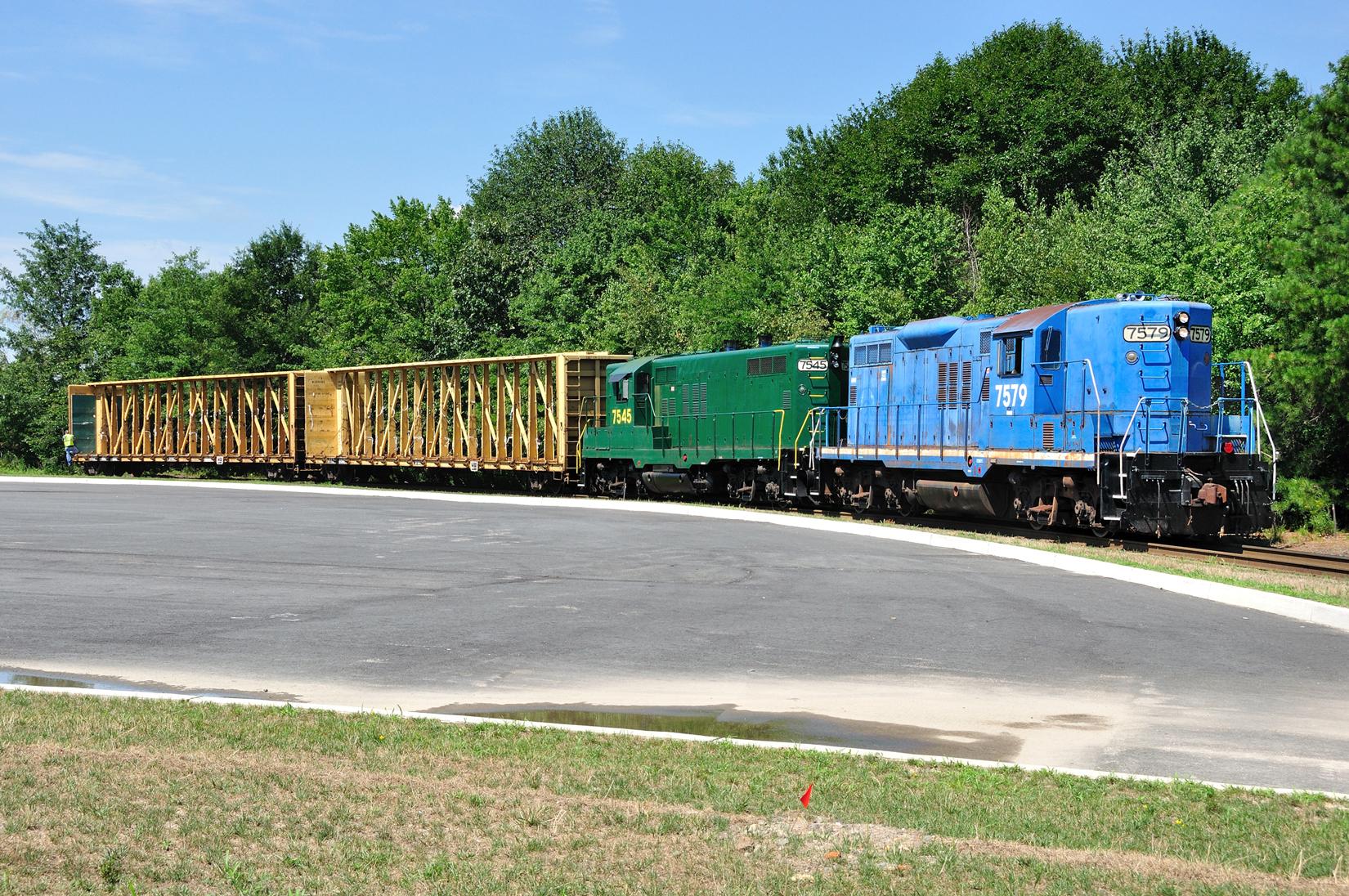 Click on the image to display it at a larger size. Use your browser's Back button to return to this page.