Intermodal is big business for todays railroads, especially in the northeast, with the major seaports of Newark and Elizabeth, NJ shipping & receiving thousands of containers and trailers every month. Several trains leave the north Jersey area daily, and one of the larger ones is Norfolk Southern symbol 21M, running from Secaucus, NJ to Chicago, Illinois, generally leaving somewhere around sunrise on a normal day.
On a beautiful September morning, we see westbound NS 21M storming the curve at the western end of Allentown Yard, coming off of the bypass around the yard, and transitioning from the NS Lehigh Line to the NS Reading Line. For the next 35 miles, the crew will travel the Reading Line, and then enter the Harrisburg Line for points west. NS 2764, an EMD SD70M-2, leads a couple of GE sisters on this 'hot' train, and will see few delays along their route; competition with the trucking industry mandates a tight schedule for the railroads, to ensure that the mile-long trains continue to be 'a mile long'.
Image recorded September 14, 2013.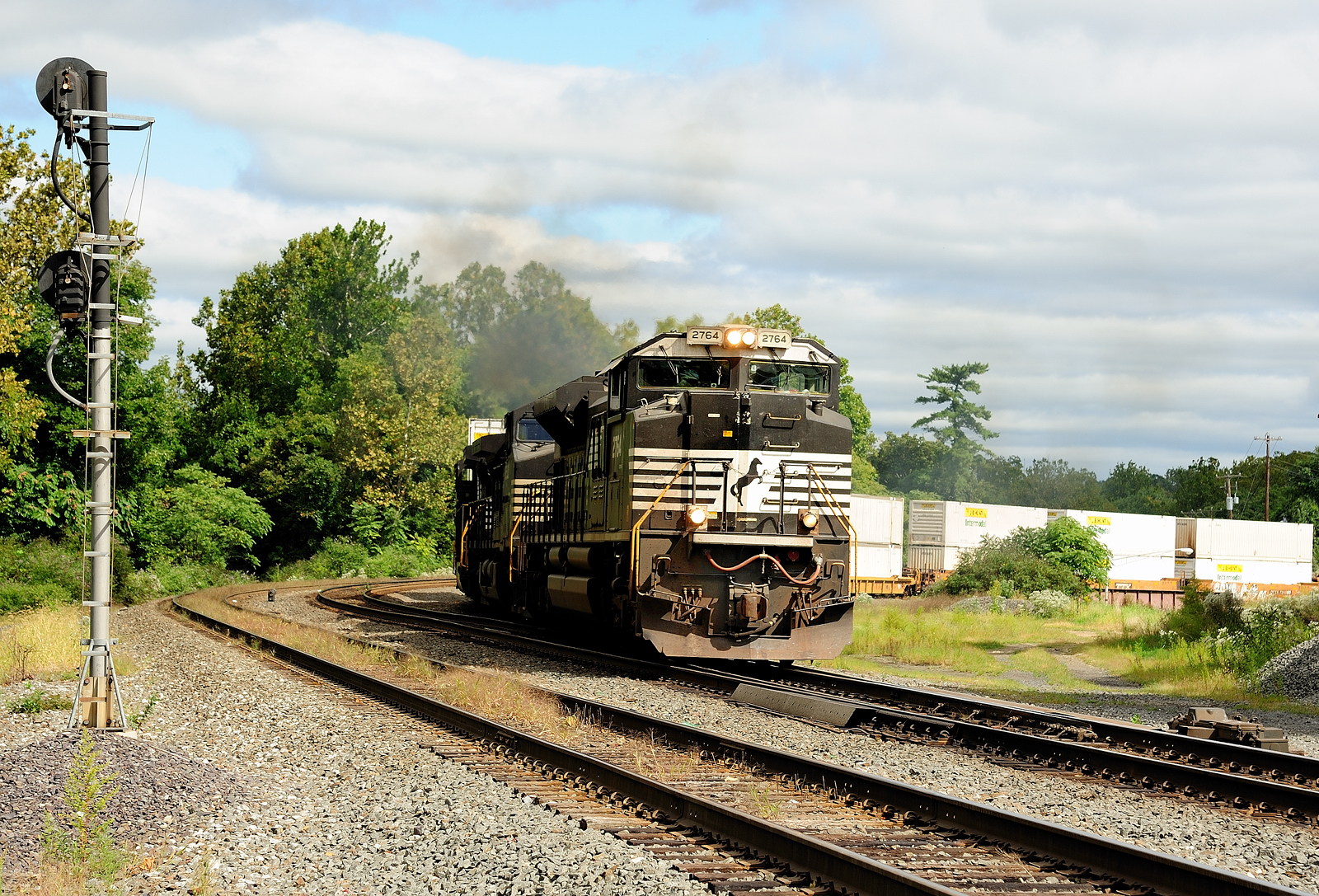 Click on the image to display it at a larger size. Use your browser's Back button to return to this page.