"Captains Log, Stardate 2112…….rail operations at Lunar Camp 3 are normal, with rock loading for Planet Earth on schedule….."
If we ever build a railroad on the moon, it shouldn't look too much different than this! This is actually Kent, Ohio, on the property of Shelly Materials, and the evil monster with the 'ditch light eyes' lurking in the foreground is just SD-18 #321, resting after a hard day's work of switching carloads of stone. Built in the early 1960's for the Duluth, Missabe & Iron Range RR, #321 was one of only 54 SD-18's built by EMD for US railroads, and is currently one of only five still known to remain on the rails.
In the daylight, #321 is one of the most attractive locomotives in the country, with her dark blue color and her gold 'lightning bolt' accents, which are applied to honor the Kent State University 'Golden Flashes' athletic teams. Photo courtesy NASA………well, no, actually………
Image recorded May 12, 2010 by Fred Stuckmann.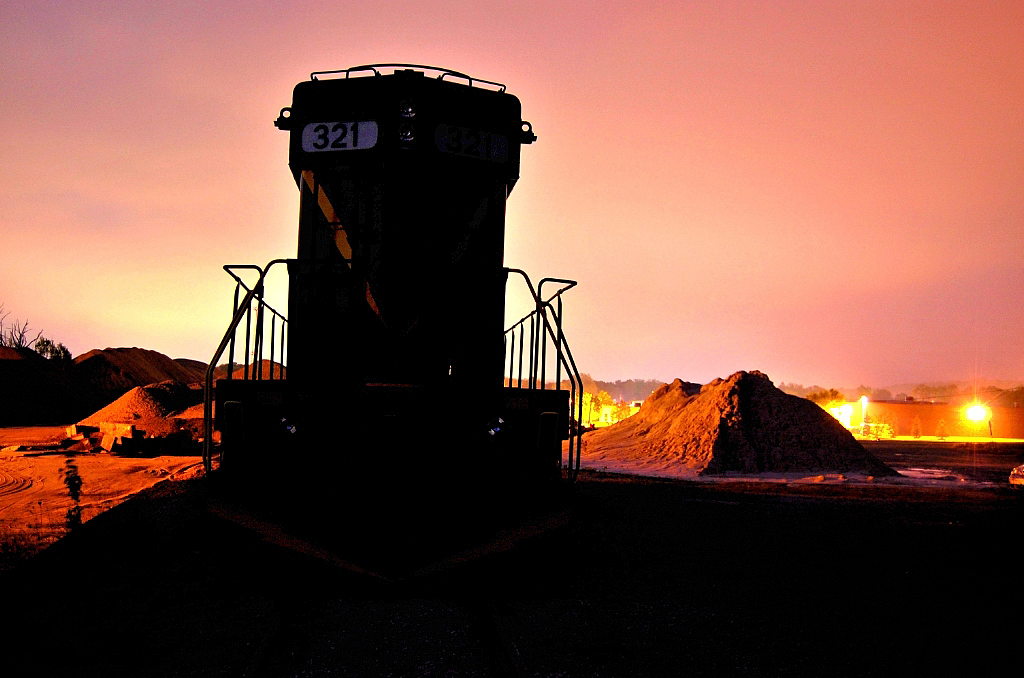 Click on the image to display it at a larger size. Use your browser's Back button to return to this page.