Just after dawn on a chilly January morning there is a train with no freight onboard and no billable cargo, travelling a couple of hundred miles so that its owner,  CSX Transportation, can make some money in the days to come. In the transportation industry, this is considered a 'deadhead' move, where a transportation vehicle (car, truck, train, airplane) travels a certain distance while empty, not making any profit, in order to reposition the vehicle in question to load freight and generate a manifest to earn money for the company.
In this scene from South Plainfield, New Jersey, we see CSX Transportation train Q128, with 3 month old General Electric ES44AC 957 in the lead, hustling eastbound on the Conrail Shared Assets portion of the NS Lehigh Line, shuttling empty intermodal cars to Port Newark, NJ, to load with over-the-road trailers and containers fresh off of one of the many overseas container ships docked in Elizabeth, NJ. Dedicated intermodal freight trains are big business for the railroads of the 21st century, and this now empty train will transform into a fully loaded, mile-long revenue generating monster in just a days time for CSX, and will certainly justify the empty 'deadhead' move necessary to keep the equipment where it is needed most.
Image recorded January 28, 2012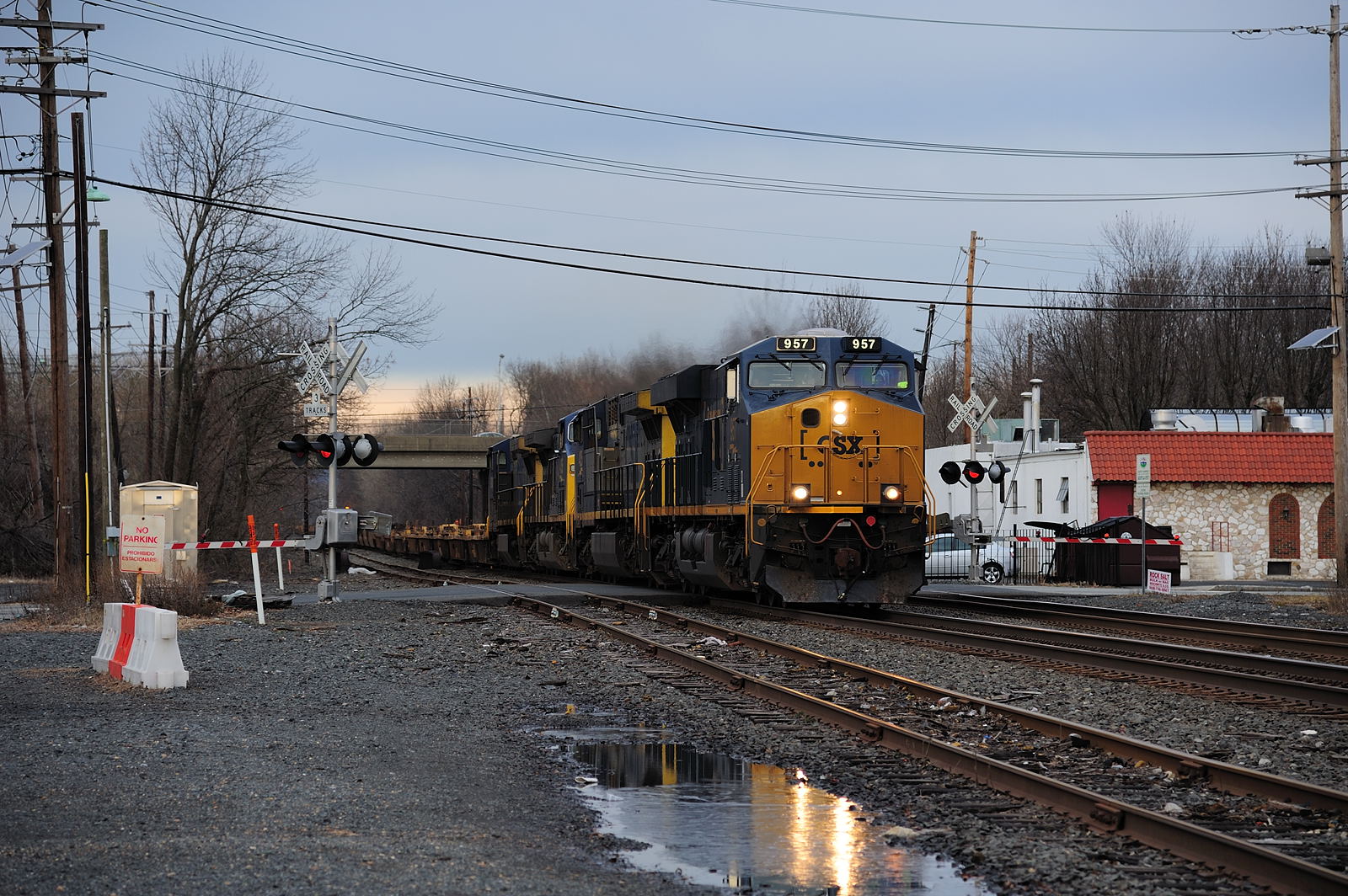 Click on the image to display it at a larger size. Use your brower's Back button to return to this page.