In the shadows of the Hess Oil refinery sits the small, but very busy, Conrail Shared Assets Operations Port Reading Yard in Port Reading, NJ. Conrail Shared Assets is a terminal switching railroad, the remnants of the Consolidated Rail Corporation empire of the 1980s and 1990s, which was divided between CSX Transportation and Norfolk Southern Railway in 1999.
In the metropolitan NY/NJ area, the 'Shared Assets' operation is independent of the two big railroads, with the stipulation that CSX & NS both supply locomotives for power, while Conrail crews operate the trains. This day we find CSX 2810 (ex-Conrail 8724, blt 6/79) sitting patiently in front of the yard office with a handful of cars, waiting for her crew to continue the day's work.
Image recorded August 3, 2010.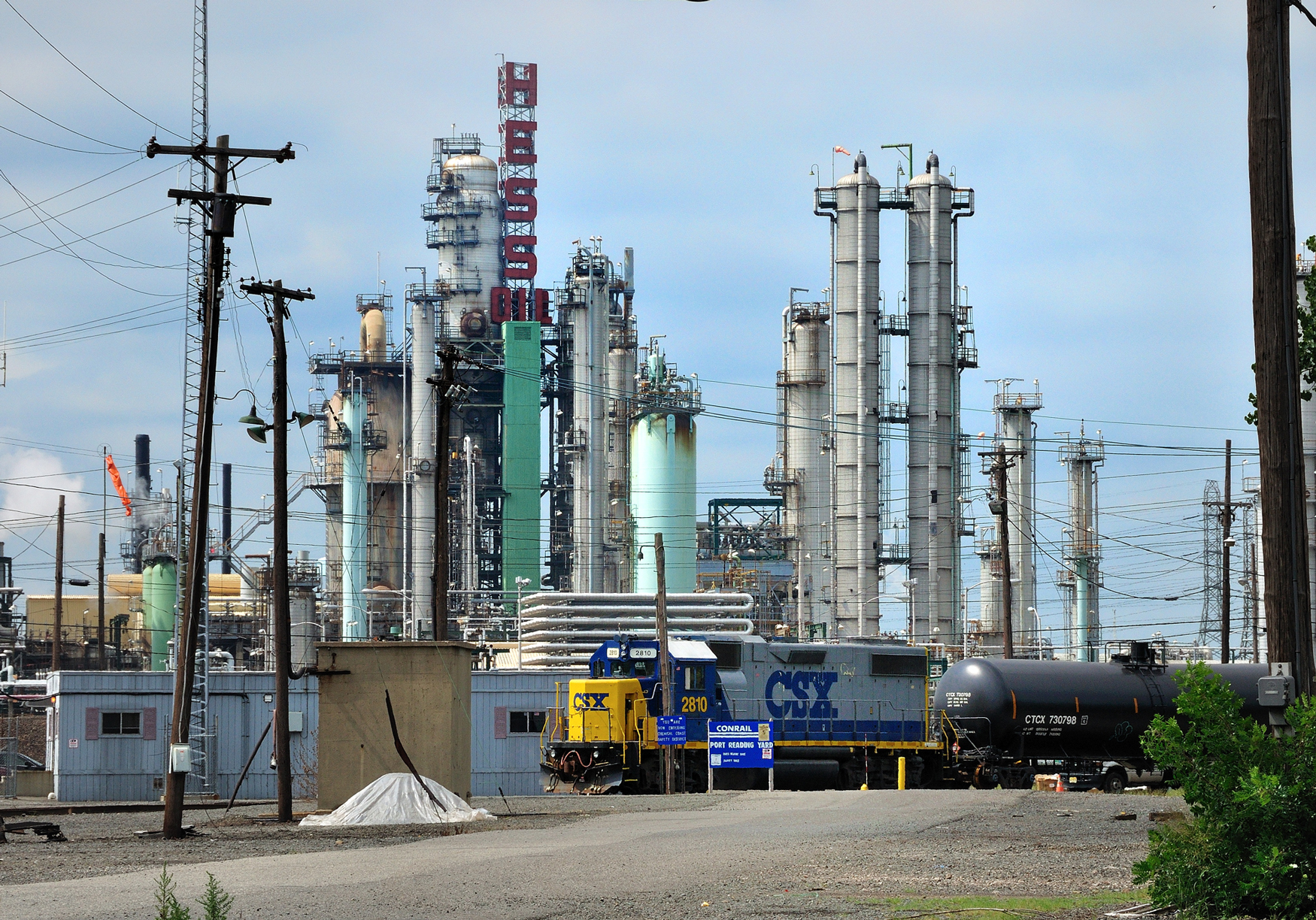 Click on the image to display it at a larger size. Use your browser's Back button to return to this page.