On a hot and steamy August morning, , train 20G races east past CP Bound Brook on the Norfolk Southern Lehigh Line. Led by two General Electric locomotives (NS 9890, a C40-9W blt 11/04, and NS 8776, a C40-9 blt 3/95), she is about to pass the New Jersey Transit Bound Brook passenger station, immediately behind the photographer.
Image recorded August 16, 2009.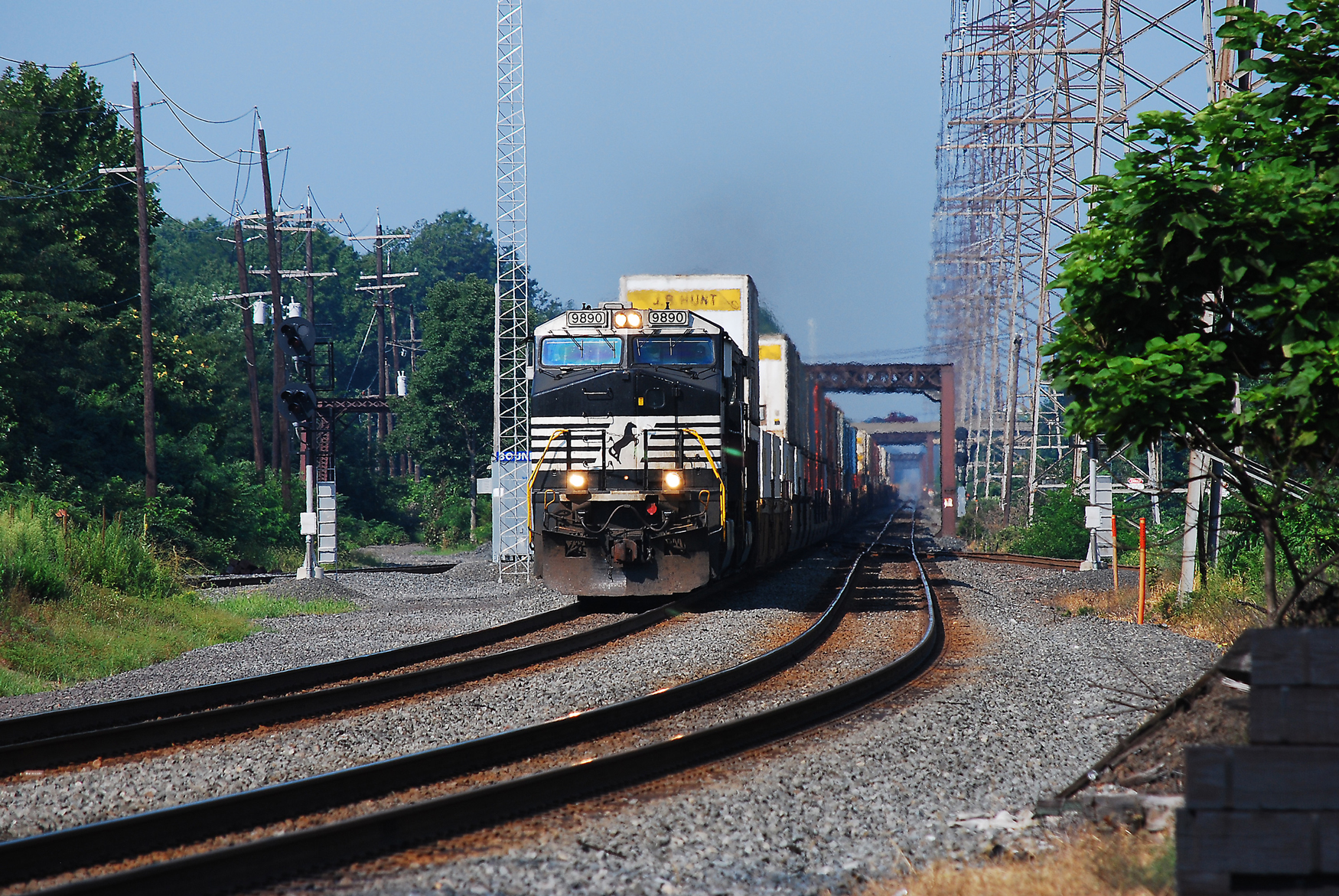 Click on the image to display it at a larger size. Use your browser's Back button to return to this page.