Two local children get an earful of a westbound New Jersey Transit commuter train, as it slows to a stop at the newly re-constructed Manasquan, NJ, station. As we can all attest to, standing this close to a locomotive's 5-chime air horn can be almost painful, so these youngsters are most likely following dad's orders to "cover your ears!" This train, led by NJT 4203 (GP40PH-2B, ex-PC, blt 11/68), is just a few miles from Bay Head Yard, the southern terminus of New Jersey Transits North Jersey Coast Line, where it will negotiate the loop track and prepare for its next run to North Jersey.
Image recorded by Tony Krslovic on July 1, 2008.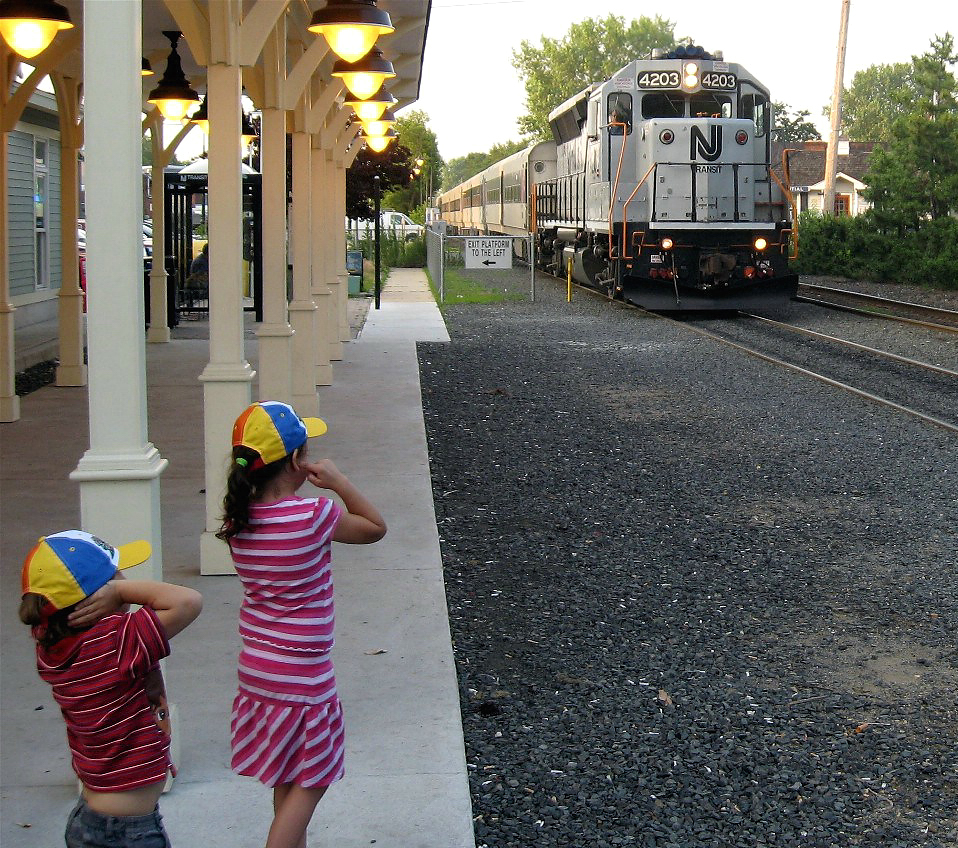 Click on the image to display it at a larger size. Use your browser's Back button to return to this page.